If only we were in the business of time travel! We would transport ourselves 12 months from now to be sitting on the sun drenched deck of a Silversea luxury small ship, experiencing the raw and rugged beauty of The Kimberley coast – expansive, untouched landscapes that provide a parallel universe to COVID-19 lock-downs.
Until then, we continue to dream – finding endless inspiration in the incredible new tours, packages and experiences that our partners have been busy planning and developing over the past months of lock-down.
According to recent industry research, the number of travellers searching Australian holiday packages and hotel offers has jumped by an enormous 105% from May to June (!)  indicating that an Australian holiday revival is on the way for the second half of 2020 and into 2021. Queensland, WA and Tasmania are the preferred destinations, with an increased interest shown in remote, boutique luxury experiences.
 
With all this pent-up demand and limited spaces at the small and exclusive retreats, now is the time to start planning and secure your next Australian escape. Read on for our overview of Silversea's 2021 small luxury cruise from Darwin to Broome, departing next July; an enticing offer to experience the immersive luxury of InterContinental Hayman Island on a Spring 2020 escape, and head to our YouTube Channel for inspirational virtual tours of some of Australia's top regional retreats that have received upgrades during the Coronavirus closure – Daintree EcoLodge, Mt Mulligan Lodge and Orpheus Island Lodge by Northern Escape Collection.
 
With our Melbourne travellers entering a second round of Stage 3 lock-down restrictions, we're also continuing our #TravelFromHome series – sharing our top survival tips and tricks for experiencing the wonders of the world from the safety of home. Discover more inspiration on our social media @jigsawtravel and Jigsaw Travel Facebook.
Don't stop dreaming!
2021 SILVERSEA KIMBERLEY CRUISE- BROOME to DARWIN
10 DAYS.  DEPARTING 14 JULY 2021
Located north of the Tropic of Capricorn, The Kimberley remains Australia's best kept secret and one of the world's most breathtaking destinations. Home to 2,000 km of coastline, the region's almost impenetrable, remote landscapes of red baked earth, majestic canyons and swimming holes are the stuff Australian wilderness dreams are made of.
Beyond the wonderful waterfalls and gorgeous gorges, the area teems with historic significance from over 40,000 years ago. Silversea's luxury small ship journey incorporates opportunity to discover local cultures and ancient traditions, meet members of aboriginal groups who are the Kimberley's traditional landowners, explore Wandjina and Bradshaw rock paintings on cliffs, rock ledges and in caves; but above all else, discover a varied region of powerful beauty and significance.
VOYAGE HIGHLIGHTS: 
Buccaneer Archipelago  where over 800 islands were created millions of years ago by tidal changes. The region's tides present amazing spectacles and bring reefs and islands out of the ocean, only to have them disappear before your eyes again.
The immense mangrove system and soaring red sandstone cliffs of the Hunter River Region
Mooring beside the magnificent natural wonder of The King George Falls (main image)– twin cascades that tumble 80 metres over rusty red cliffs, miles from civilisation.
A stop at the eastern Indonesian island of Matakus –an unexplored paradise that has not enjoyed the tourism boom that many other parts of the country have.

A myriad of

wildlife

 encounters– dolphins, sharks, manta rays, migrating whales, green sea turtles, rock wallabies, crocodiles and countless species of bird life from eagles to Ospreys.
INGER A LITTLE LONGER AT BAMARRU PLAINS
Once disembarking in Darwin, extend your Top End exploration with a stay  at Bamarru Plains – a 'Wild Bush Luxury' safari lodge located on the coastal floodplains 30 mins from Darwin by scenic flight or 3 hours by car.  The extraordinary bush experience is on the edge of Kakadu National Park and offers exclusive access to 300 km² of floodplains and savanna woodland on the Mary River, where a profusion of bird and wildlife, along with spectacular scenery can all be discovered from the doorstep of your chic bungalow tent (pictured).
Our passionate team of travel advisors can create personalised and customised holidays with access to the best prices, VIP benefits, amenities and extras only available via our exclusive relationships and affiliations.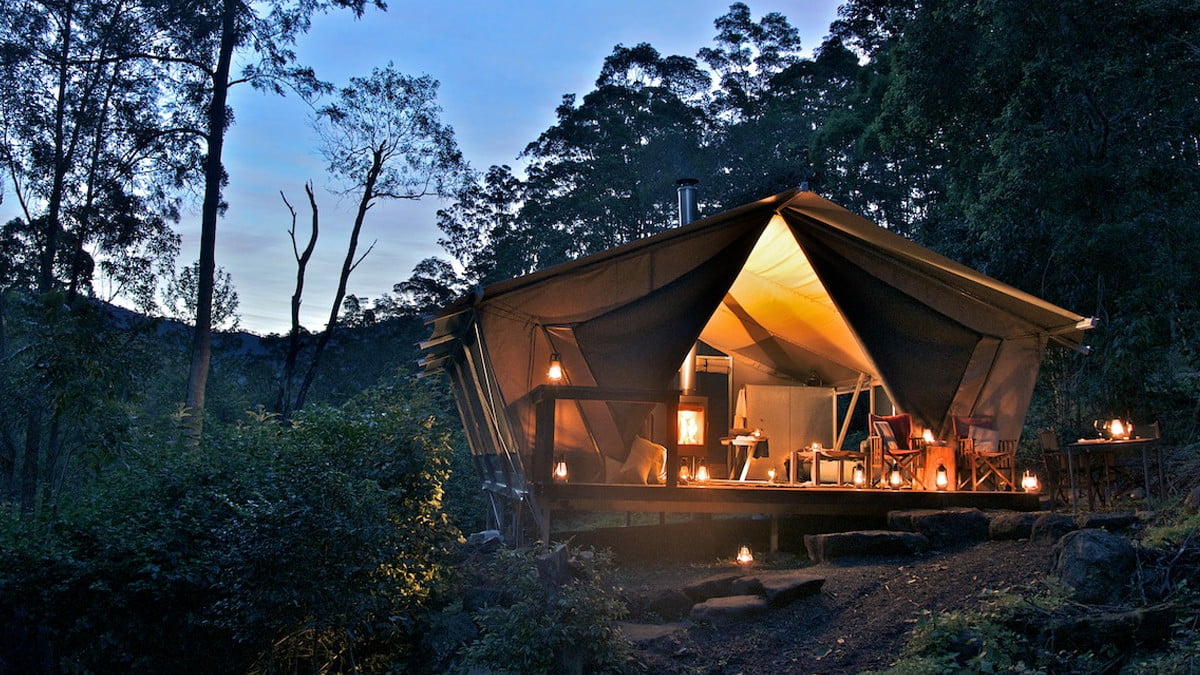 HAYMAN ISLAND - SPRING 2020
HAYMAN ISLAND BY INTERCONTINENTAL SPRING ESCAPE
STAY 4 NIGHTS, PAY FOR 3
Nestled at the northernmost point of the stunning Whitsunday archipelago, Australia's most iconic private island resort redefines luxury island holidaying with beautifully-appointed rooms, suites and villas along with five restaurants and bars intertwined with spectacular pools, panoramic seascapes and tropical gardens. Discover an idyllic destination of privacy and inspired beachside activity; where exploring the Great Barrier Reef, basking in private pools, sailing the Coral Sea, indulging in culinary masterclasses and one-of-a-kind spa experiences are only the beginning.
In preparation of Queensland's borders opening, we are offering an exclusive Stay 4, Pay 3 offer with Hayman Island by InterContinental for Spring 2020 short breaks.
Book a minimum four-night stay before 31st July 2020 and receive one night complimentary.
Available for stays from 1st September to 20th December 2020.
Includes daily gourmet breakfast in the resort's ocean-facing signature restaurant, Pacific.
TRAVEL FROM HOME #TFH
#AtHomeWithSixSenses – JUNIOR MARINE BIOLOGY PROGRAM
While their properties were closed, luxury hotel group Six Senses developed their #AtHomeWithSixSenses program – offering some positivity and well-being support during the pandemic via meditation, recipes, workouts and resources developed by their global team of wellness experts and shared via social media. The full library is available on here on YouTube.
With remote learning starting up again next week in Melbourne, save your family's sanity and explore the Junior Marine Biology Program that the team at Six Senses Laamu (pictured) has put together. The complimentary ten-week course brings the magic of the Maldives to you and your family at home with worksheets, engaging resources such as virtual reality videos, colourful marine life photos and more ideas for how to explore the world from home. Explore the program and access materials here.
Plan Now, Stay Later offer 
Six Senses is also looking to the future and has released a credit voucher system so travellers can plan their next holidays now with enticing bonuses and visit at a later date, when international borders are safely reopened.
In a nutshell, the Plan Now, Stay Later program involves:
– Purchase a non-date-specific package with an individual Six Senses resort
–  Receive 20% extra bonus credit
– Valid for three years