Yes, we still can't travel any further than our own backyard – but what a beautiful backyard we have to explore! We really are spoilt for choice here in Victoria with a diverse range of landscapes, coastlines, boutique accommodations and travel experiences all within easy driving distance of Melbourne.
Visit Victoria's latest campaign 'A short stay goes a long way' is encouraging us to plan a local adventure, support our regional communities and aid the recovery of the many tourism operators and local businesses affected by summer's bush fires and Coronavirus lock down restrictions.
From indulgent country escapes in Daylesford and Nagambie to cosy coastal retreats in Port Fairy, Portsea and along the Great Ocean Road, below are some top picks from our travel consultants' winter wish lists of accommodations that are cautiously and responsibly re-opening from this weekend. With access to inside knowledge and special extras, Jigsaw's expert travel advisors can help you get the most out of your regional escape, so reach out today to start planning.
It feels good to be free!
We also feature more wonderful virtual adventures from our #TravelFromHome journal . This time we are heading to the warmth of Koh Samui with meditation live sessions, yoga and healthy recipes from the beautiful Kamalaya health resort.
There is more to be discovered on our travel blog and social media @jigsawtravel and Jigsaw Travel Facebook.
Our Winter travel guide to Victoria
LAKE HOUSE DAYLESFORD
Situated on the shores of beautiful Lake Daylesford, Lake House is home to a range of beautiful accommodations, a day spa and a multi-award winning restaurant.
Suites, studios and the property's signature Atrium Villa are light and spacious, featuring plush and contemporary country interiors, sun-drenched courtyards, magical views over the lake and minibars stocked with regionally sourced sips and nibbles. Guests receive priority reservations to the spa and restaurant where Culinary Director Alla Wolf-Tasker AM and her team work from the ground up, producing virtually everything, from house baked breads to an extensive charcuterie range, on the premises. It's a dining experience that won't soon be forgotten.
It's a wonderful place for peaceful exploring with easy walking tracks leading from the property, around the lake and into the Wombat State Forest, complete with local fauna and the abundant health-creating mineral springs the area is renowned for.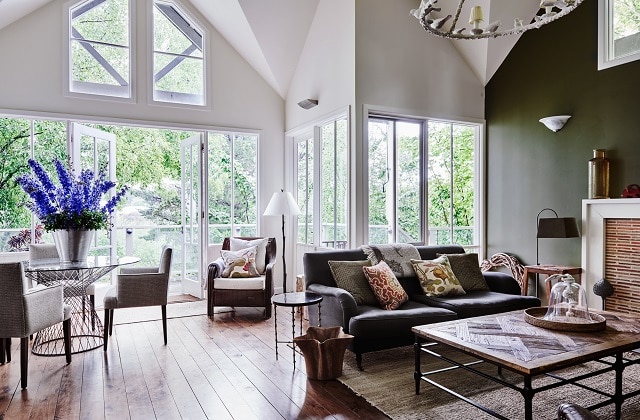 LAKE HOUSE'S DAIRY FLAT FARM
If you're looking for a completely exclusive and private place to reconnect with family or friends post-lockdown, the Wolf-Tasker family's Dairy Flat Farm offers the perfect spot, with a luxury lodge located on a 38 acre regenerative growing facility following organic practises.
Located just 10 minutes down the road from Lake House, the farm includes a productive herb & vegetable garden that supplies the Lake House kitchens, a newly planted orchard of apples, pears, stone fruit, quince and medlar; a vineyard featuring Pinot Noir and Chardonnay plantings, an established olive grove, ornamental hedgerow gardens, a bake house dedicated to slow fermented sourdough and a concierge-serviced private Lodge.
The epitome of sustainable luxury, the Lodge can accommodate up to 12 guests is available for exclusive bookings as well as for non-exclusive stays.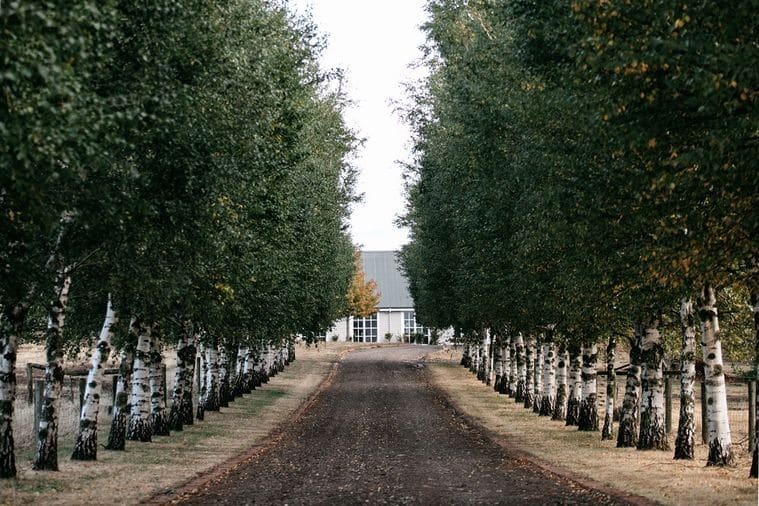 DRIFT HOUSE PORT FAIRY
Located right in the heart of the beautiful coastal town of Port Fairy in south-west Victoria, Drift House sets a new standard of design for luxury holidays in regional Victoria. The boutique hotel is a 3.5 hour drive from Melbourne and an easy five minutes' walk from Port Fairy's main street, its surf beaches and riverside marina.
With an aim to build the best accommodation in regional Victoria, award-winning design architects Multiplicity, were engaged to create individual designs for each of the very private suites, as modern extensions to the original double story Victorian bluestone house and neighbouring single story Edwardian villa.  The use of innovative materials, salvaged timber and beautifully designed fixtures results in a modern, cutting edge and superbly comfortable environment.
All suites have been appointed to an exceptional standard, with bespoke design and innovative use of materials. They have a beautiful modern bathroom, a relaxing lounge area and the very special Drift House Maxi-bar.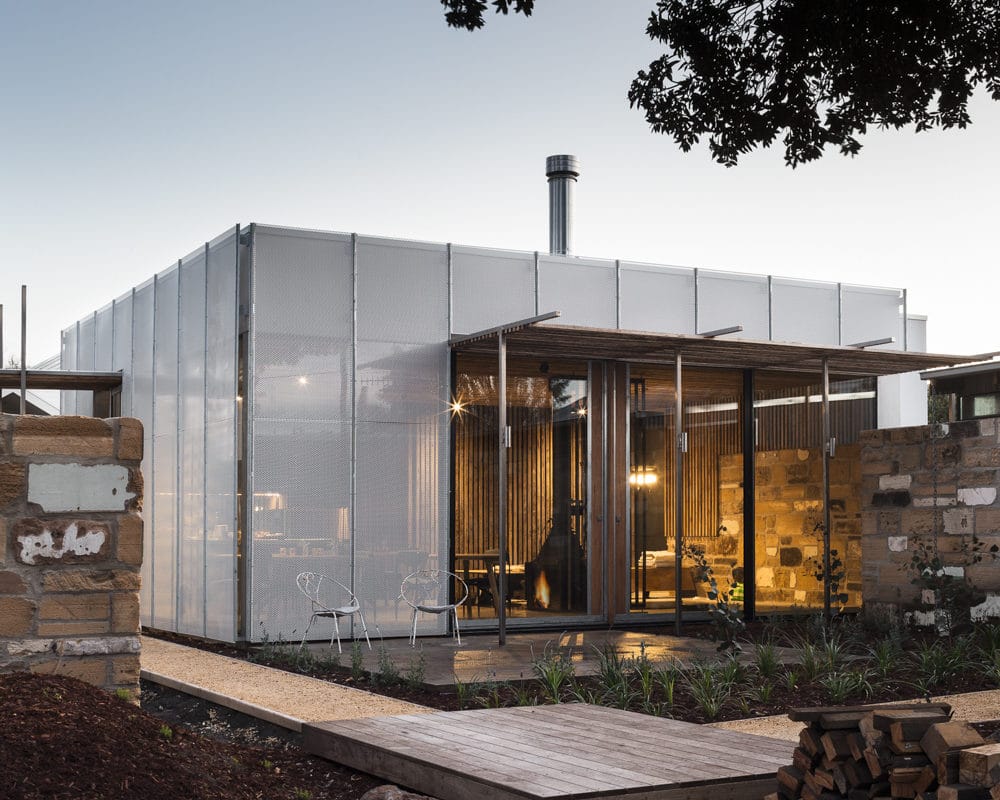 MITCHELTON
One of Australia's favourite wineries, the Mitchelton property now offers a range of wonderful experiences for a truly indulgent regional escape. With a cellar door, restaurant, day spa, hotel and a Gallery of Aboriginal Art, a visit to Mitchelton will allow you to fully take in the history, the beauty and the serenity of the Goulburn Valley.
The spectacular Mitchelton Hotel is 58 rooms of laid-back luxury on the banks of the Goulburn River. Designed by internationally renowned architecture and interior design firm Hecker Guthrie, the hotel features spacious rooms adorned with earthy tones, each of which opens to a generous private balcony overlooking the river or Mitchelton Vineyard.
The Muse restaurant features a rustic yet refined dining experience and a menu inspired by the fresh local produce found throughout the Nagambie Lakes district.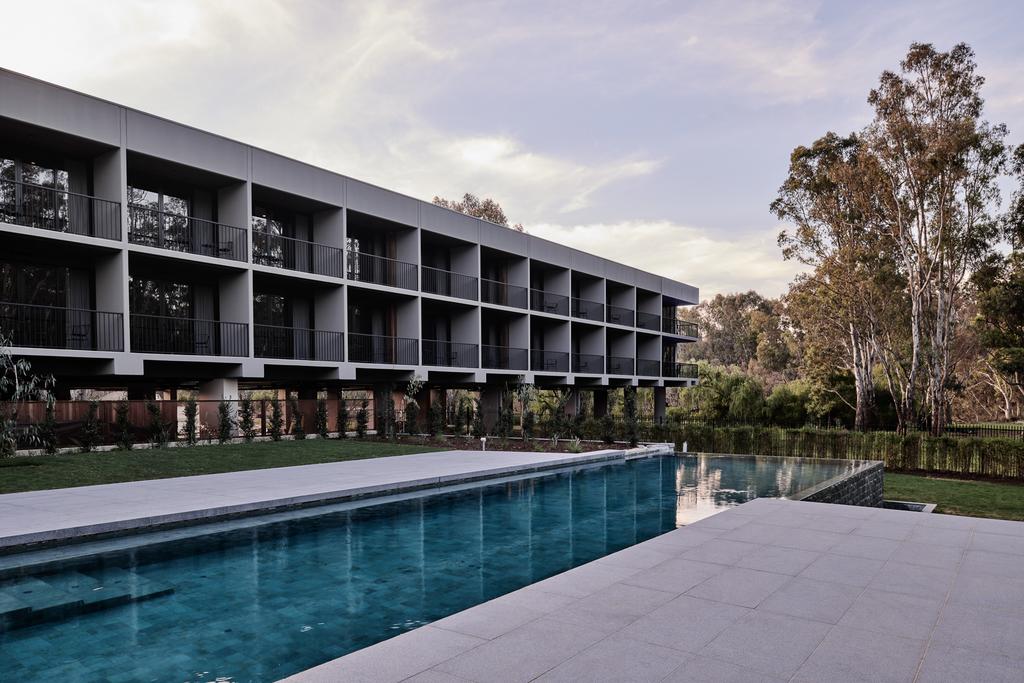 ALKINA LODGES
Alkina Lodge is comprised of three unique, purpose-built, private contemporary residencies designed for the discerning traveller who want to reconnect, and refresh in nature. Located in Wattle Hill with the Great Ocean Road and majestic Southern Ocean on the doorstep, Alkina Lodge offers guests a private sanctuary to relax, discover and enjoy the natural landscapes and abundant local wildlife of one of Victoria's most special places.
Tastefully designed with clean lines, stone floors and natural light, the lodge is finished with the finest of furnishings, a fully equipped Gaggenau kitchen to inspire culinary creativity, Bose audio, magnificent art and photography, and a bespoke wood fireplace.  The private residences each offer four bedrooms, with the option of a king bed, or two singles. For larger groups, it's possible to book two or three lodges which can accommodate a maximum of 24 guests.
THE SAMANTHA, PORTSEA
Available for exclusive stays and ideal for a group celebration, The Samantha is a calming, architecturally-designed, four bedroom home located on a private, Portsea estate. Sophisticated and spacious interiors are ideal for gathering, entertaining and relaxing – open plan living, dining and kitchen occupies a generous space in the homes L-shaped design, providing ample opportunity to kick back for a chat around the open fire, creating a family feast and gathering around the dining table.
A pool, spa, fireplace and in-ground trampoline are just the start of the outdoor offerings. While beyond the native coastal garden, you have direct access to Portsea Lagoon plus you can walk to beaches, cafes and shops.
The Area
Supremely located at the end of a private estate, Portsea Surf Beach is about 25-minutes by foot and there's a stunning coastline to explore. Take a 20-minute stroll to Portsea's town centre for a meal or drink at Portsea Hotel or one of the cafes, restaurants or bars. There's plenty more to be enjoyed in the surrounding areas, including the Point Nepean National Park, high-quality golf courses, hot springs and local food and wine.
TRAVEL FROM HOME TO ... THAILAND
If you're hoping to escape the winter chill, or if you're not quite feeling ready to face the real world after lockdown, we've got you covered with some really wonderful #TravelFromHome and wellness resources from Kamalaya luxury health resort on Koh Samui, Thailand.
The Kamalaya "Live Sessions" include a range of meditation, breathing and yoga practices designed to aid relaxation, encourage a positive mindset and promote a restful night's sleep.
Our favourites are the Positive Visualisation Meditation and the Meditation to Fall Asleep Faster, and  you can take your wellness journey to the next level with an online selection of Kamalaya's delicious healthy recipes here