If you're anything like us, your travel bucket list has been growing at an increasingly rapid rate during lockdown, while sadly the ticks against the 'been there' destinations have stayed the same. And with overseas holidays still on hold for the foreseeable future, 2020 is looking like it could be the year of the road trip. Luckily for us Aussies, there are wide open roads waiting to be driven and many travel treasures waiting to be discovered right here on our doorsteps.
From incredible boutique hotels, small retailers, galleries, providores and cellar doors showcasing the beauty and deliciousness of regional Australia, our hotels and tourism businesses were one of the first industries to feel the impact of the pandemic, and will likely be one of the last to recover.
So, pull out a map and give the car a tune up because it's time to hit the road.
Let's support each other and get back to what we love doing – exploring, discovering and connecting. Our passionate team of travel specialists can create personalised and customised Australian holidays, curating experiences that can't be googled and accessing the best prices, VIP benefits, amenities and extras only available via our exclusive relationships and affiliations.
An ideal cruising route for the cooler months is to head from Melbourne to Canberra with a couple of special pitstops along the way. Read on for our Eat. Stay. Play. guide to Canberra and our top road trip stopovers to enjoy on your journey.
We also feature more wonderful virtual adventures from our #TravelFromHome journal which we encourage you to share with friends and loved ones. There is more to be discovered on our travel blog, upcoming newsletters and social media @jigsawtravel and Jigsaw Travel Facebook.
Happy travels!
Melbourne to Canberra via Beechworth & Albury
CANBERRA
STAY: OVOLO NISHI. Housed inside the sustainably produced, Japanese-inspired, architectural masterpiece that is the Nishi building, Ovolo Nishi is easily Canberra's coolest accommodation – a chic and moody boutique hotel that blends art and design with a foodie focus, making it an ideal choice for couples seeking a romantic escape or friends looking for something fun.
The modern design features natural materials such as clay, concrete and wood. Rooms feature luxurious beds, 20th century furnishings and contemporary art, snack bags, Aesop amenities and larger rooms include generous, oval-shaped concrete baths.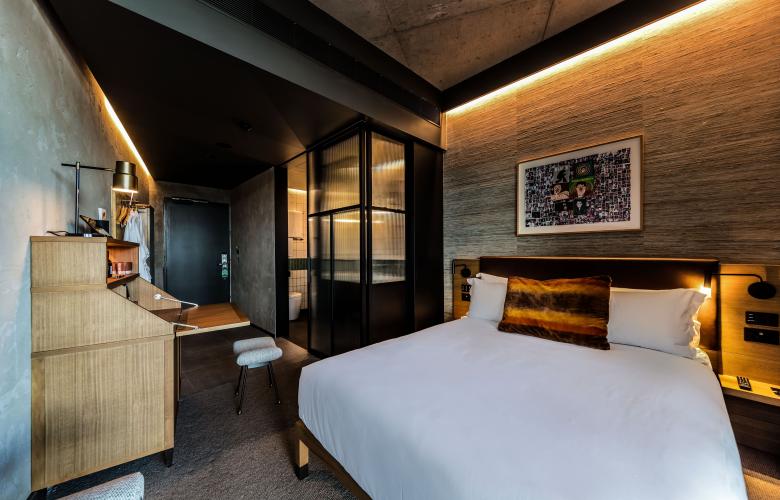 PLAY: With a prime location in Canberra's New Acton precinct, there is an art-house cinema and an artisan food and bar scene to explore on the hotel's doorstep, not to mention the Nishi Gallery featuring exhibitions & performances by local, national & international artists. Ovolo Nishi is about a 15-minute stroll from the city centre, 30 minutes from the Parliamentary Triangle – home to Parliament House, the National Art Gallery (pictured) and the Portrait Gallery, and 40 minutes' walk to the Australian War Memorial,  which brings together a world-class museum, a shrine and an extensive archive for a moving and insightful experience. Here you can discover the  diverse  Australian experiences of war and connect with the stories,  people and events that shaped the country. 
EAT: Italian and Sons (pictured) is a Canberra institution, and for good reason. The hatted restaurant offers Italian food at its best – impressive, exciting and comforting all at once with a considered menu that celebrates seasonal produce. The pastas are sensational and special plates of the day showcase the Italian technique and talents of the kitchen team.
Behind Italian and Sons, down an alleyway and sharing its kitchen is the equally impressive pizza and wine bar, Bacaro. A mouth-watering menu of pizzas is complemented with cool Italian wines and simple but amazing olives and bread.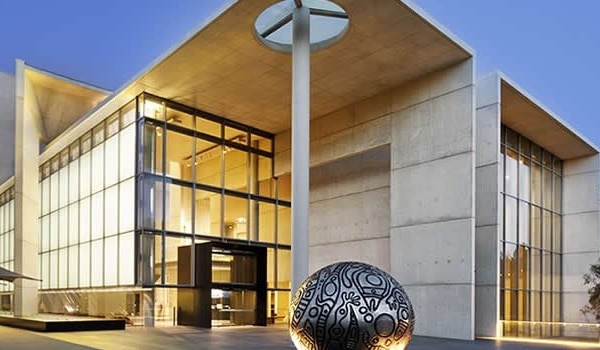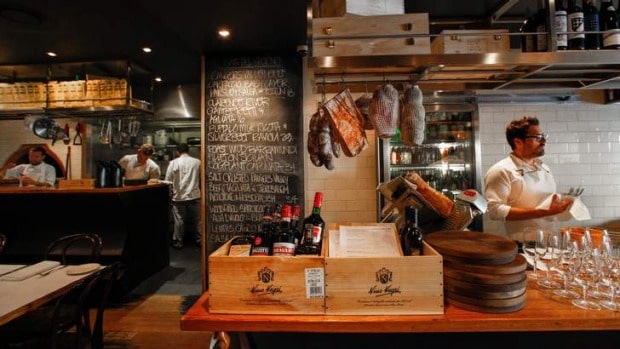 TOP SPOTS TO STOP
PROVENANCE IN BEECHWORTH
Beechworth, one of Australia's best-preserved gold mining towns is a beautiful place to stop as you travel through North East Victoria. It is home to some of the country's best vineyards, excellent produce, magnificent scenery and the award-winning restaurant and luxury accommodation at Provenance – a destination in its own right.
Located in the centre of Beechworth, Provenance has four luxury suites in a private courtyard garden  at the back of the property, in what were once the old stables and carriage house. Rooms are renovated in a modern style with Asiatic touches throughout to complement the Japanese influence on the restaurant menu.
Owner and Chef Michael Ryan has created a memorable regional dining experience and it's hard to go past the degustation menu, with expertly matched wines from the North East region and optional sake matches.
The menu is Japanese-influenced, contemporary regional cuisine; contemporary in terms of design and textures and regional with an emphasis on local and seasonal produce of the highest quality.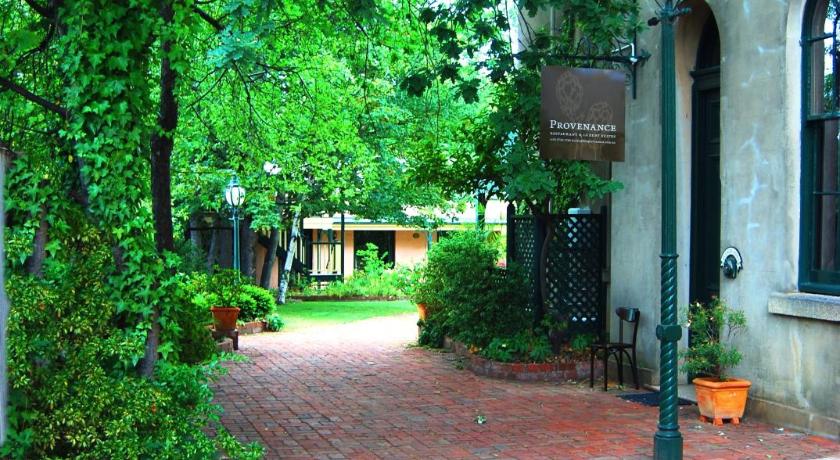 CIRCA 1928 IN ALBURY
Albury's CIRCA 1928 is the result of an extensive nine-month renovation to the striking, two-storey 1928 art deco Commonwealth Bank building located in Albury's picturesque, tree-lined main street.
Now, the sophisticated boutique  spa hotel is home to two  suites, five spa treatment rooms, a retail space and Indigenous art gallery. There's eclectic art and installations throughout the hotel, including Indonesian lighting artist Ong Cen Kuang's large Ferousified Chrysanthemum, made from crocheted wire and suspended above the parquetry floored entrance.
The art-theming is carried through to the rooms with one suite featuring a Pro Hart theme with signed prints and his famous metal ant sculptures crawling across the wall.  Another suite showcases Andy Warhol, with an artist portrait and "lips" adorning the ceiling.
The Spa offering at CIRCA is sublime, adapting ancient treatments from Indonesia and combining them with products from Li'tya which are based upon Australian aboriginal ingredients. The result is a truly blissful experience that combines global wellness practices with native Australian remedies to leave you feeling completely restored and relaxed.
We recommend popping over the border for dinner at Miss Amelie. Set inside the historic former Wodonga railway station, the restaurant is a modern European fine diner, combining classic fare with chef and owner David Kapay's contemporary touches.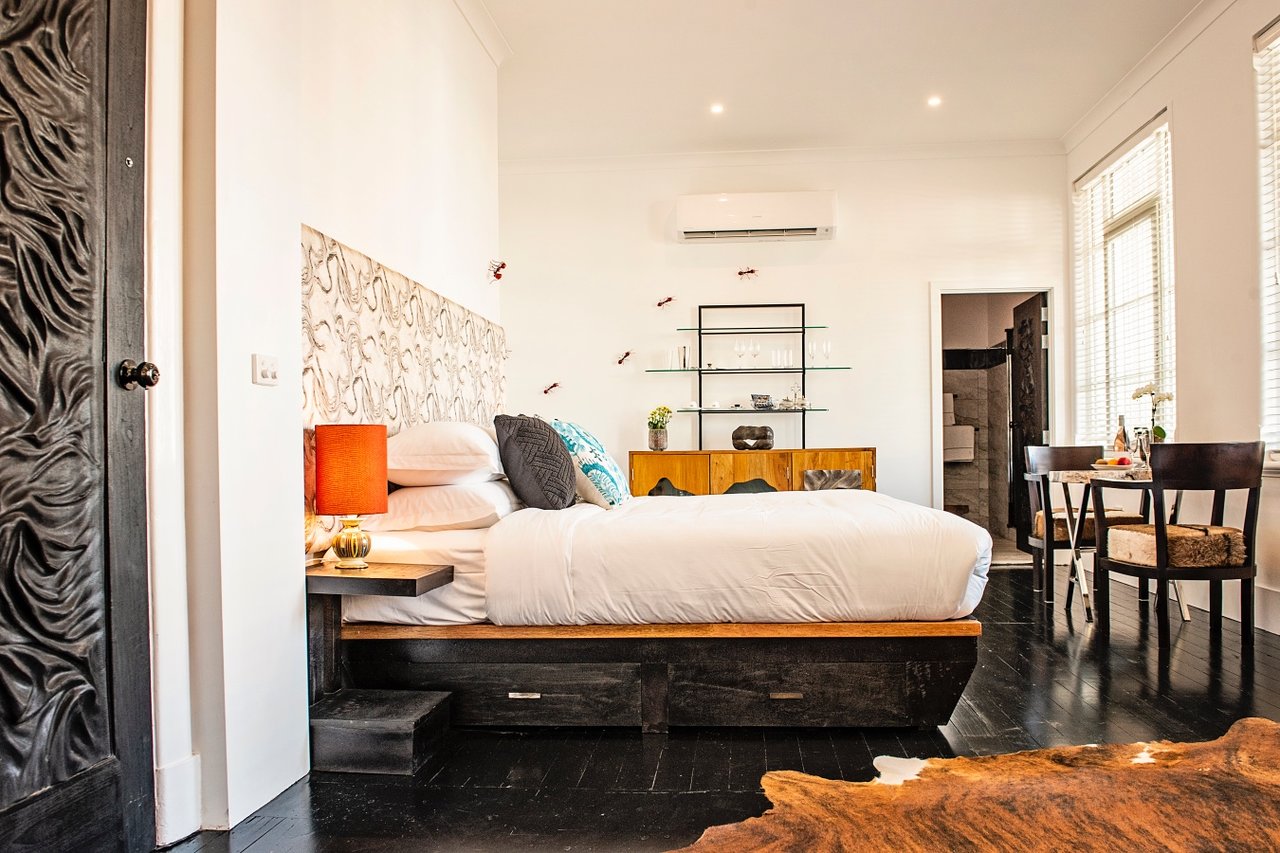 TRAVEL FROM HOME #TFH
While restrictions are beginning to ease and it's wonderful to see family and friends again (albeit in small, suitably spaced gatherings), we are still loving all the amazing virtual experiences that allow us to explore the world from home. And it looks like it's going to be perfect weather this weekend to cosy up, put your slippers on and #TravelFromHome.
Here's what's on our #TFH hit list this week:
ART –  #followvangough. Before the world went into lockdown, three friends Ruben, Jiro and Frank spent months travelling in Vincent van Gogh's footsteps, exploring his life and art – visiting landscapes in Brabant and Belgian mines, venturing through unspoilt nature to Vincent's final resting place in Northern France, and continuing their journey to the blistering heat of Arles and Saint-Rémy. You can follow their journey and discoveries via a series of short videos published online here.
EAT – This Saturday, Tipico restaurant in Melbourne is holding an online Tiramisu Masterclass, with every participant receiving a box full of ingredients and instructions straight to their front door. Tickets are $45 with bookings available via – https://tipico.melbourne/uncategorised/tiramisu-masterclass/
ECOTOURISM – With a mission of  preserving and protecting the African wilderness for future generations, Singita is a conservation and ecotourism brand with 15 luxury lodges and a range of exceptional safari and trekking experiences. Evelyn, one of our travel specialists was fortunate enough to join a Singita Gorilla Trekking experience (pictured) from Kwitonda Lodge in Rwanda last year, where their guide, David Labuschagne captured an incredible up close encounter. Watch here.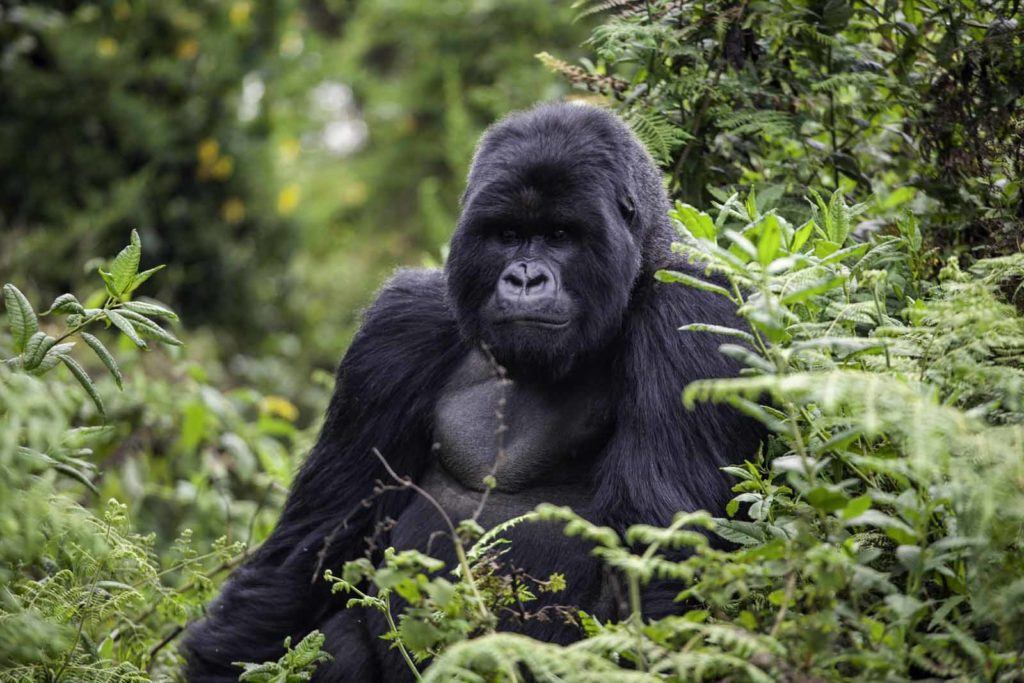 LISTEN – Halcyon House playlists – Travel to Northern NSW's stunning Cabarita Beach with Spotify playlists from Halcyon House, the award-winning boutique hotel that put the sleepy coastal town on the map. You'll feel like you're reclining in the sun, cocktail in hand by the umbrella-fringed pool.
EXPLORE – Let everyone on your next Zoom catch up know where you'd rather be with a travel-themed backdrop of your favourite past holiday or wish-list destination.  This week, we're escaping to a deserted turquoise lagoon on Fiji's Malolo Island – home of Six Senses Fiji (pictured). Simply upload an image of your choice of escape and offer a virtual vacation to all of us keeping connected with video conferencing.
READ – From the anticipation of getting away, to supporting local communities, the vibrant colours of a new place, long lunches of local cuisine and 'social distancing by design' in remote, far flung destinations, there are so many reasons we love to explore. Virtuoso Life Magazine celebrates all this and more with their latest special issue – '50 Reasons We Love to Travel'. We hope it will inspire you to experience the world as soon as we can travel again!