We pride ourselves in creating personalised luxury travel experiences that will leave you with lifelong memories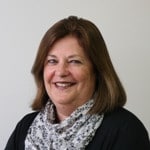 Felicity Moss
Felicity's love for travelling saw her become the owner of Jigsaw travel 30 years ago. She first became involved in travel because she had a young family and wanted to introduce them to all the amazing experiences the world had to offer. Jigsaw Travel's loyal client base speaks volumes for her wealth of knowledge and special understanding of each and every traveller's needs. Felicity has travelled extensively and encourages all the staff to do the same as she believes this gives them a better understanding of the myriad of destinations available. Felicity is a passionate skier and over the years has also found her niche in cruising.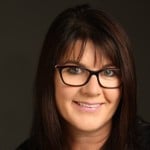 Rachelle Matheson
Rachelle Matheson started working for Jigsaw Travel 23 years ago and is now joint Managing Director. Rachelle is passionate about travel and enjoys visiting new and exciting destinations. She is always on the lookout for new hotels or experiences that will suit her clients. Rachelle is a strong believer in good customer service and hands on knowledge and encourages all the staff at Jigsaw Travel to have the same qualities. Rachelle enjoys building relationships with her clients, researching and planning with them their holiday plans so she can deliver wonderful life experiences.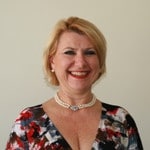 Ann Gillespie
Ann joined the Jigsaw Travel team in April 2010 and what Ann doesn't know about the world of travel isn't worth knowing. Constantly attending product updates and travelling at every opportunity so that the information she has is the most up to date on a plethora of destinations around the globe.
The passion Ann has for travel is evident when planning every single itinerary for her clients, ensuring a second to none experience each and every time. Ann firmly believes that the clients enjoyment of their trip is paramount.
The memories of sleeping on deck anchored off Positano or out on safari in Africa has Ann always looking for the next unique experience.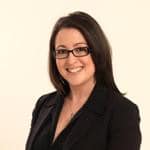 Kathryn Read
Kathryn joined the Jigsaw Travel team in 2013. She studied Business Tourism & Hospitality after leaving school however pursued a career in Bookmaking following in the family footsteps.
Her passion for travel was re-ignited after trips to Europe, The United States of America and Hong Kong between 2008-2012. She then completed a Certificate IV in Tourism and entered the travel industry immediately after. Kathryn loves researching destinations and her love of travel and food has her up to date with the best hotels and restaurants in the world. Kathryn believes in strong customer service and attention to detail to make each clients experience truly memorable.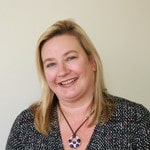 Jacinta Moore
With nearly 20 years in the travel industry Jacinta has establish reputation for being able to create and select the most suitable travel options for clients.
Jacinta enjoys the research and the challenge to help create the 'best fit' for whatever the client wish – multi-generational family holiday, an individual couple exploring Turkey, a quick trip to Asia to recharge the batteries or a luxury cruise.
Building relationships with Virtuoso hotels and insider tips with local contacts helps provide unique experiences for her clients.
Jacinta is now opening her children's eyes to the love of travel with is interesting cultures, food and history.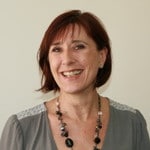 Sarah McMutrie
Sarah's travel career spans many years, much of it working airline corporate travel based in Cairns. She joined the Jigsaw Travel leisure team when she settled back in Melbourne more than 10 years ago. Sarah has seen most of the globe – 2 of her favourite big cities being New York and London, but she is equally passionate about local destinations closer to home, Port Douglas and Bali. Her knowledge and personal touch enables her to fit just the right holiday for the client. Sarah insists the way to a successful holiday is to plan as much as possible before you go, eliminating those unexpected surprises, and remember to pack your sense of humour, have fun and push the envelope when away.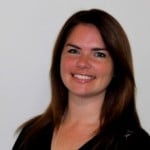 Sarah Anne Russell
Sarah Anne has been with the Jigsaw Travel team since October 2006 and her career in travel started after completing a 12 month travel course. Prior to this she took a Gap year to travel extensively around America and Canada. In general she enjoys travelling and loves exploring new destinations, over the years she has also travelled to several regions of the Asia and Pacific destinations.
Sarah Anne first became a travel advisor so she could enjoy planning her clients travel needs and share in their travel experiences. The most rewarding part of her job is the overall satisfaction of knowing that she has also been involved in making her clients' holiday is a truly memorable one.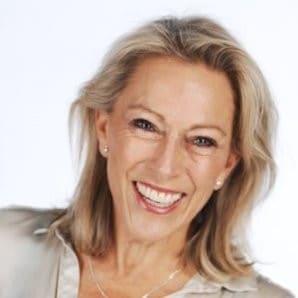 Kate Gleeson
Kate has been working in New Zealand and Australia in all aspects of the travel industry (corporate, wholesale, retail, airline, special interest groups) for over 35 years.  She spent two years travelling the globe in her early 20's and decided to make travel her career.  A keen skier, she grew up near the slopes of Mt Hutt and other South Island ski areas.  She spent a season in Aspen and Verbier each.  Not to mention part seasons in Whistler, the French Alps and Kranjska Gora in Slovenia (World Cup).  She can be found tackling Mt Buller conditions every season.  Her claim to fame: Kate was the Fox skier in the Fox FM tv commercial filmed at Mt Hotham back in the 1990's!
Kate is an experienced creative itinerary designer with many great ideas, contacts and industry supports to be able to cater for any type of travel and budget.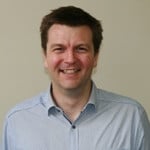 Bruce Hartley
Bruce joined the team in March 2003 after living the life of a ski instructor on the slopes of Whistler and New Zealand. He has established a reputation within the international ski industry as continually providing knowledgeable information on the different resorts and matching the best options for individuals looking with not only the right resort but the most suitable accommodation option.
As a father, the importance of connecting with family is a strong influence and firmly believes that if the kids are happy the parents are too!