After the past two years, it's fair to say we all deserve a little treat. It's time to reconnect with your family or loved ones and make up for lost time. For an all encompassing experience, where indulgent luxury blends seamlessly with sustainability, you can't look past Six Senses and their ever growing portfolio of truly exceptional resorts.
Six Senses offers a complete experience, designed to nourish both your mind and body. Immerse yourself in world leading conservation projects, have close encounters with creatures above and below the sea and feast on resort grown fresh produce. Younger members of the family are well taken care of too, with eco warrior programs and immersive experiences, designed to enlighten and educate in a fun and interactive way.
Most importantly, don't forget that if you book through Jigsaw Travel you will automatically qualify for Virtuoso travel benefits, including complimentary upgrades and meal voucher (find out more below). To book your Six Senses getaway, chat to one of our expert travel agents by emailing enquiries@jigsawtravel.com.au
Read below for a little taste of just some of the enticing options Six Senses have on offer.
SIX SENSES SAMUI, THAILAND
For a truly exceptional island getaway, you can't go past the beautiful Six Senses Samui. Located on the northern tip of Koh Samui, here the private villas blend into the landscape of natural vegetation. Choose from one of the 66 spacious villas, 59 of which boast their own private pools – and all of which offer glorious ocean or tropic landscape views. With a strong focus on sustainability, this resort is home to a farm, where you are invited to feed the animals and gather freshly laid eggs for your breakfast. End the day lazing by the vast infinity pool, which overlooks the sweeping panoramas of the Gulf of Thailand.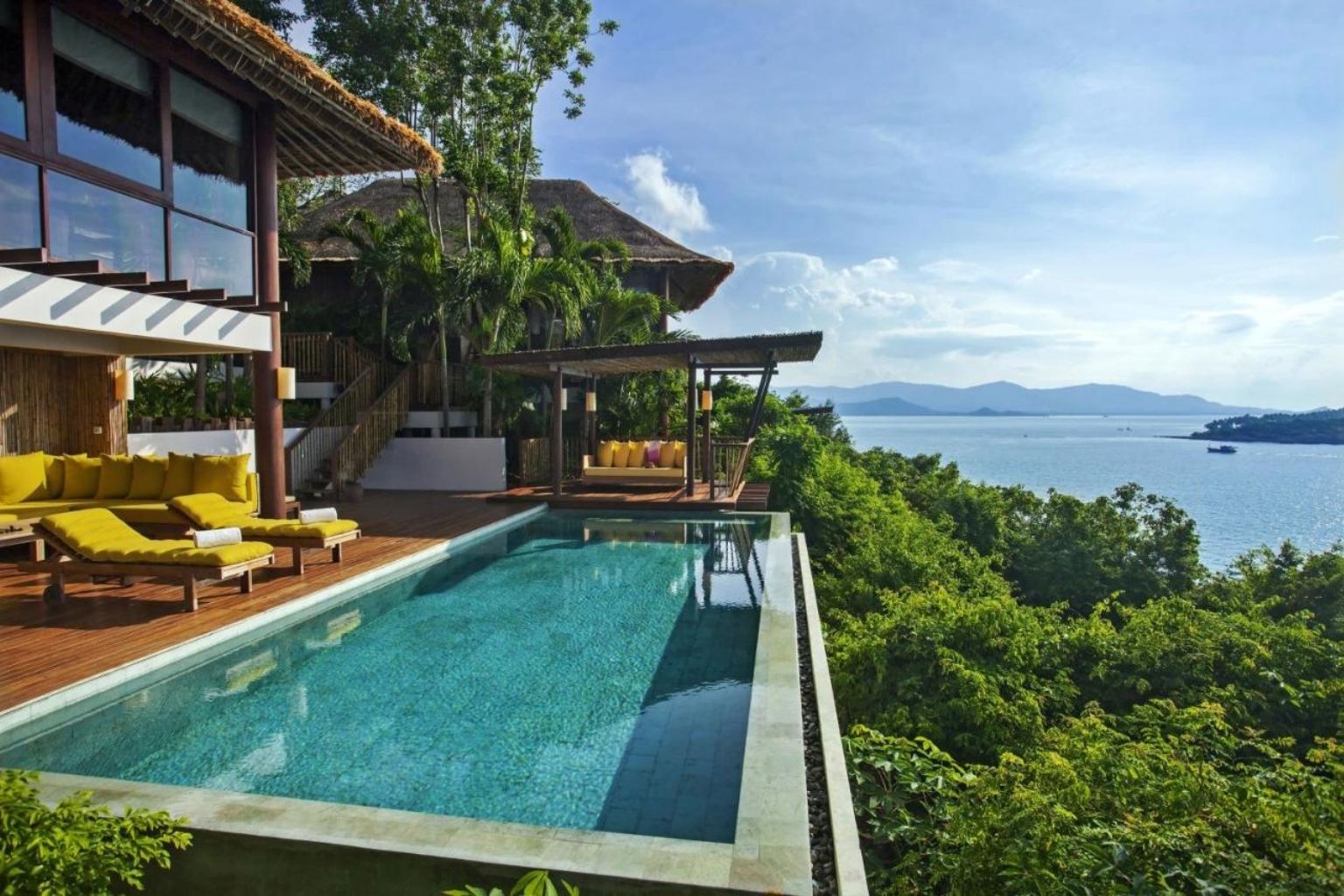 SIX SENSES YAO NOI, THAILAND
A natural playground, Phang Nga Bay is truly one of the world's most spectacular seascapes. Just 45 minutes from Phuket, this Six Senses island resort in Thailand is as close to nature's luxury as you can get. Here the villas are enveloped in tropical greenery and come complete with a private swimming pool for an ultimate hideaway. Sustainability and conservations are heroes at this luxurious resort, with guests invited to join initiatives to preserve and re-generate the island's tropical flora and fauna. The younger members will be kept busy (whilst learning at the same time!) by joining the Junior Eco Warrior Program. In this stress free zone they will collect fresh eggs and spread seeds that grow into the lush produce they will later on harvest for a cooking class.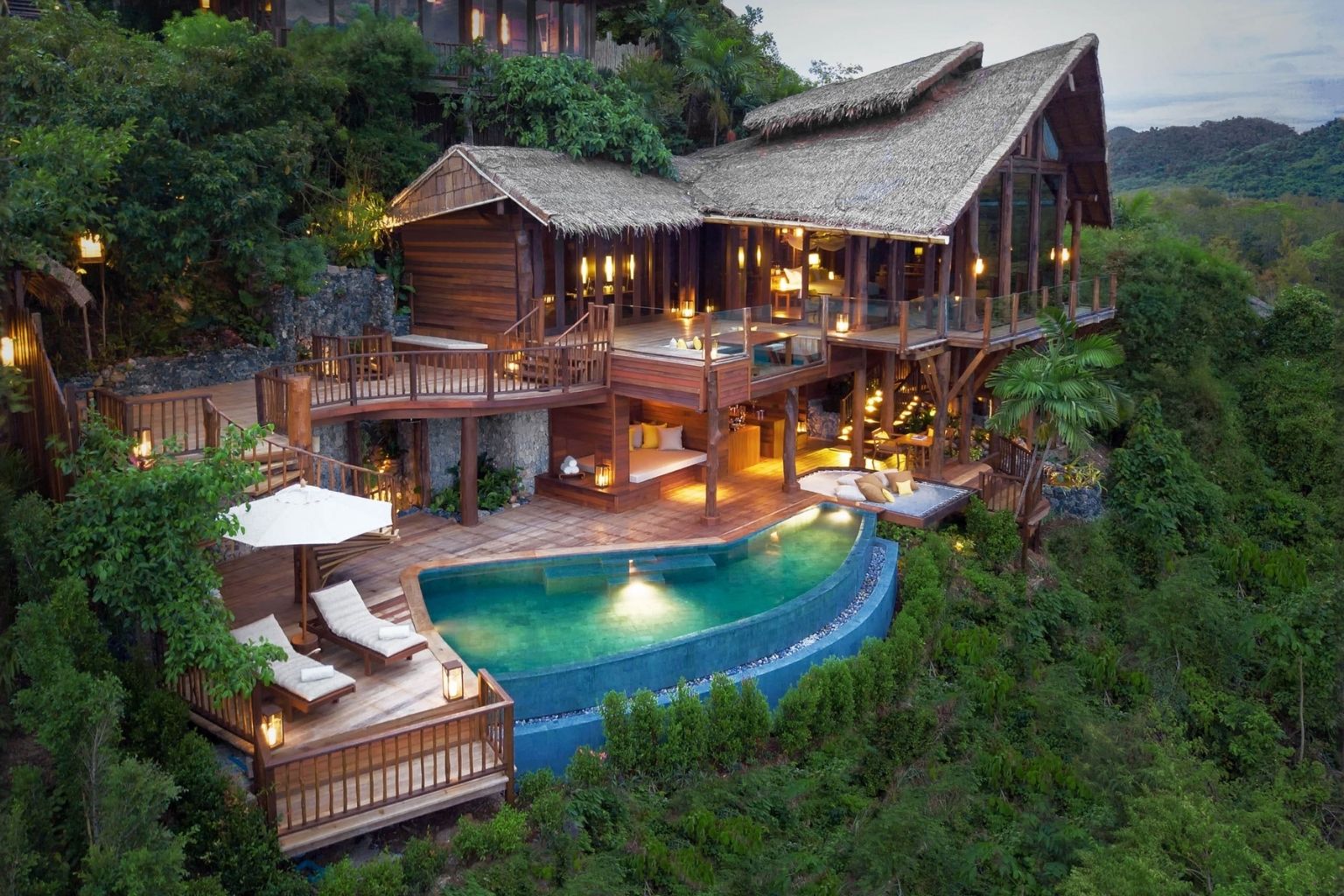 SIX SENSES CON DAO, VIETNAM (main image)
Set within a breath-taking protected national and marine park in Vietnam's archipelago islands, the contemporary Six Senses Con Dao was designed to resemble a Vietnamese fishing village. An easy 45-minute flight from Ho Chi Minh City, you'll feel a world away from the everyday at this stunning resort, which features 50 private pool villas and residences, all built from reclaimed teakwood and sustainable materials.
Guests are invited to reconnect with nature by joining an early morning hike with the Resort's sustainability manager, where they will learn about turtle conservation, along with other sustainability efforts being made by the resort. End the day feasting at one of Con Dao's notable dining establishments, with a menu that is influenced by the various fruits, vegetables and herbs grown within the resorts own gardens.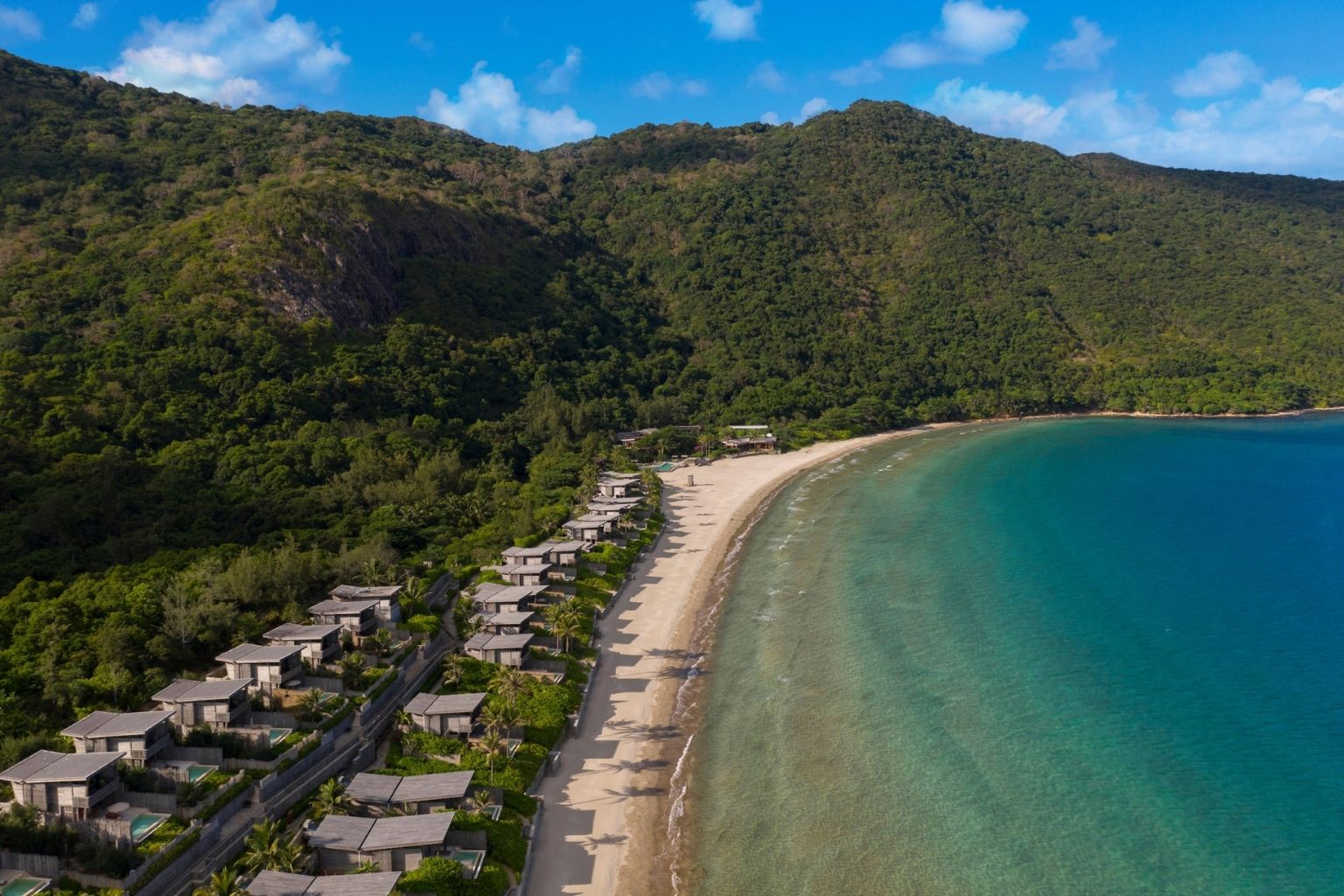 SIX SENSES IBIZA, SPAIN
The perfect location for couples or families seeking an elevated wellbeing experience, Six Senses Ibiza is can be found on the northern tip of the famed island. Here, the 116 guest accommodations, townhouses, pool suites and beachfront caves are a meaningful setting for deep spiritual experiences rooted in the local culture, celebrating music, art, sustainable fashion, wellness and spirituality. The resort features four signature restaurants and two bars, along with The Farm, a 400-year-old olive press and agricultural estate, where guests can take part in growing produce that supplies the resort's restaurants, café and juice bar. Daily wellness activities such as yoga, hiking and meditation are also included as part of your stay.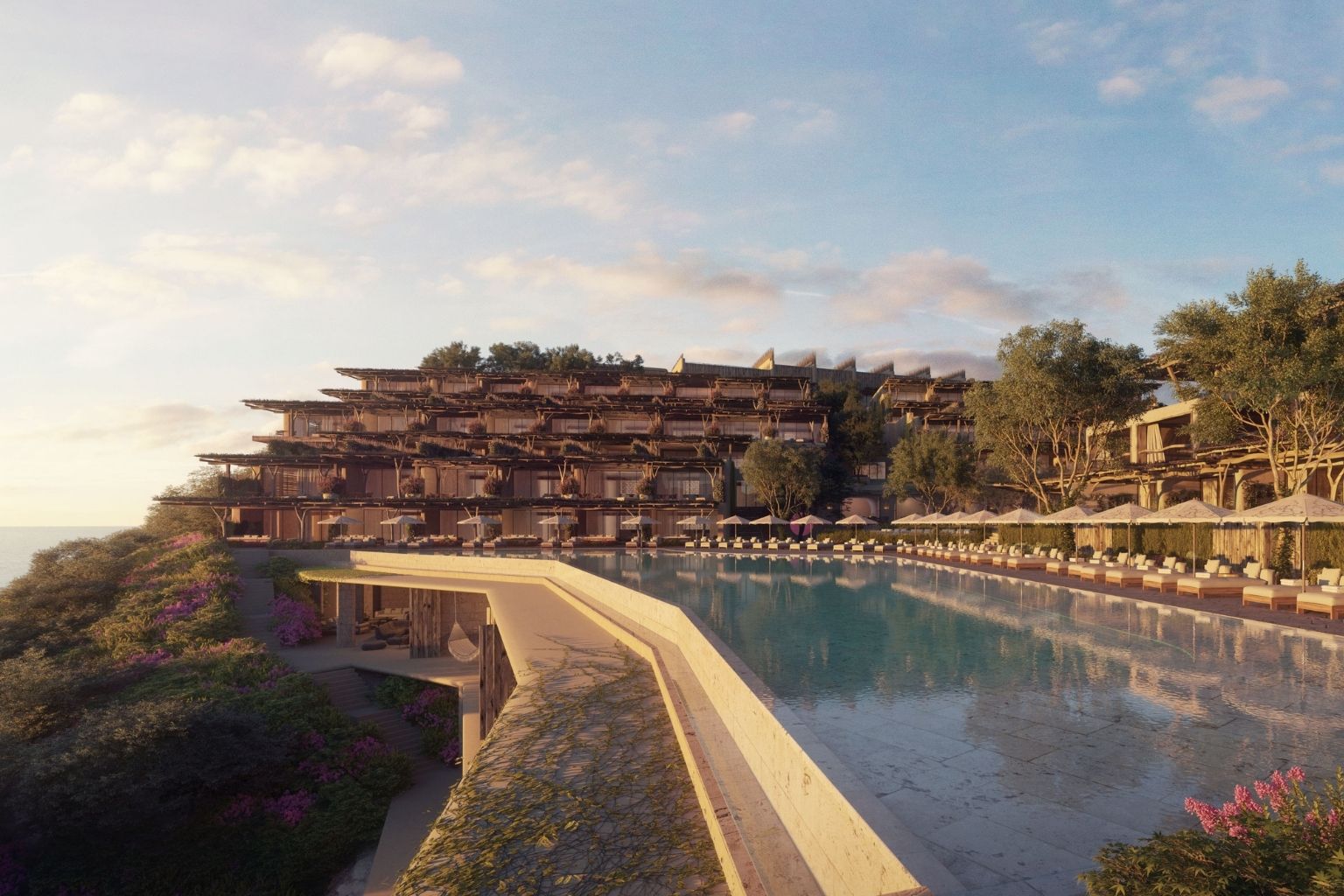 SIX SENSES LAAMU, MALDIVES
Sumptuous meets sustainable at the idyllic palm-fringed paradise that is Six Senses Laamu.
The only resort on the remote Laamu Atoll in the southern Maldives, it is accessed via a short inter-island flight and boat ride. On-land and over-water villas, dolphins playing in the warm sapphire seas, restaurants serving mouthwatering East-West cuisine and one of the best surf breaks in the Maldives,  create an exceptional, natural nirvana at Six Senses Maldives Resort.
With sustainability at the heart of everything they do, guests are invited to join a sustainability tour to see innovation and experimentation in action at the Earth Lab, Six Senses hub for self-sufficiency and zero waste. You can also learn about the Maldives Underwater Initiative (MUI), an award-winning marine conservation initiative based at Six Senses Laamu in collaboration with three partner NGOs: The Manta Trust, Blue Marine Foundation and Olive Ridley Project, all of which work together to reach research, guest education and community outreach goals, with the overarching aim of protecting Laamu's natural resources.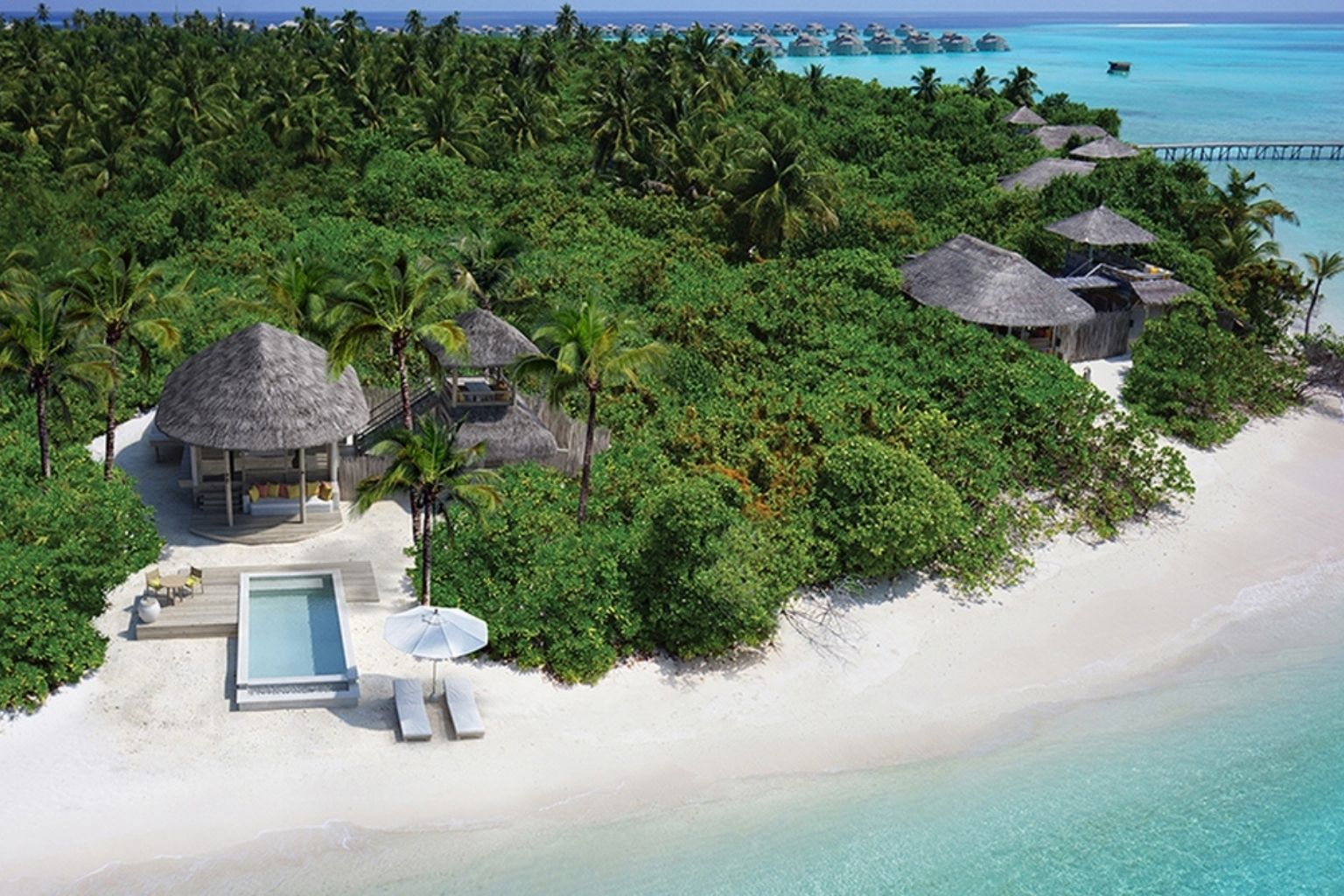 SIX SENSES FIJI
Six Senses Fiji is set on the secluded sanctuary of Malolo Island, the largest of Fiji's Mamanuca Islands and surrounded by crystal clear waters, offering a picture-perfect white sandy beach for guests. It is ideal for ocean enthusiasts looking for their own relaxing piece of tropical paradise and boasts five incredible surf breaks, including the world-famous 'Cloudbreak'. The resort features 24 spacious villas, all with private pools, indoor & outdoor shower and outdoor soaking tub, and a personalised Guest Experience Maker (GEM) service.
For larger families or groups looking to reconnect, we can help you book one of the multi-bedroom residences, ranging from two- to five-bedrooms. These come with full chef's kitchen, private living room and huge private swimming pool. Did we mention the eight hours' complimentary nanny service per day?
Adults and children are invited to immerse themselves in a variety of activities, many of which have a strong focus on conservation and sustainability – of which Six Senses Fiji is an industry leader. They have one of the largest off-grid solar installations in the Southern Hemisphere using Tesla batteries, where energy from the sun produces 100% power for the resort and desalination plant. At Cluckingham Palace, over 100 hens and roosters roam, relax and produce fresh eggs for use throughout the Fiji resort's restaurants.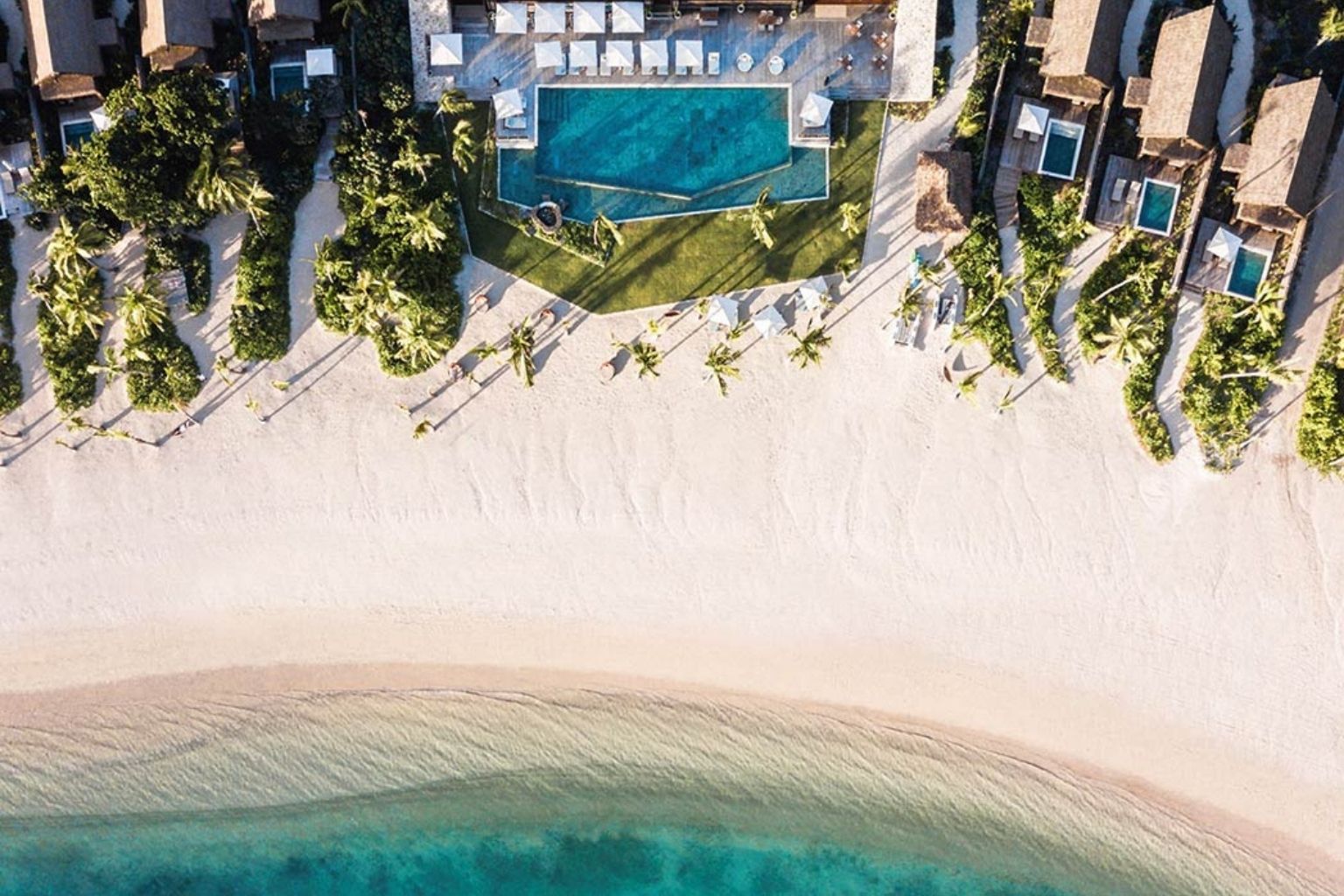 SIX SENSES CRANS MONTANA, SWITZERLAND (opening soon)
Set to open December 2022, the Six Senses Crans-Montana promises to deliver the services and facilities that Six Senses are famous for within the heart of the Swiss Alps. Known for its Champagne skiing, glorious hiking and traditional architecture, Crans-Montana is the capital of high-altitude sporting events; a stylish center of culture and gourmet restaurants and a shopper's paradise of luxury brands. Skiing from the 3,000 meter-high Plaine Morte glacier on 140 km of long open slopes in winter, or trying your hand at the prestigious Severiano Ballesteros 18-hole golf course in summer means each season holds its own exciting adventure. After a day's adventure, you'll be able to restore tired legs at the Six Senses spa, an integrated wellness facility encompassing an impressive 2000 square metres.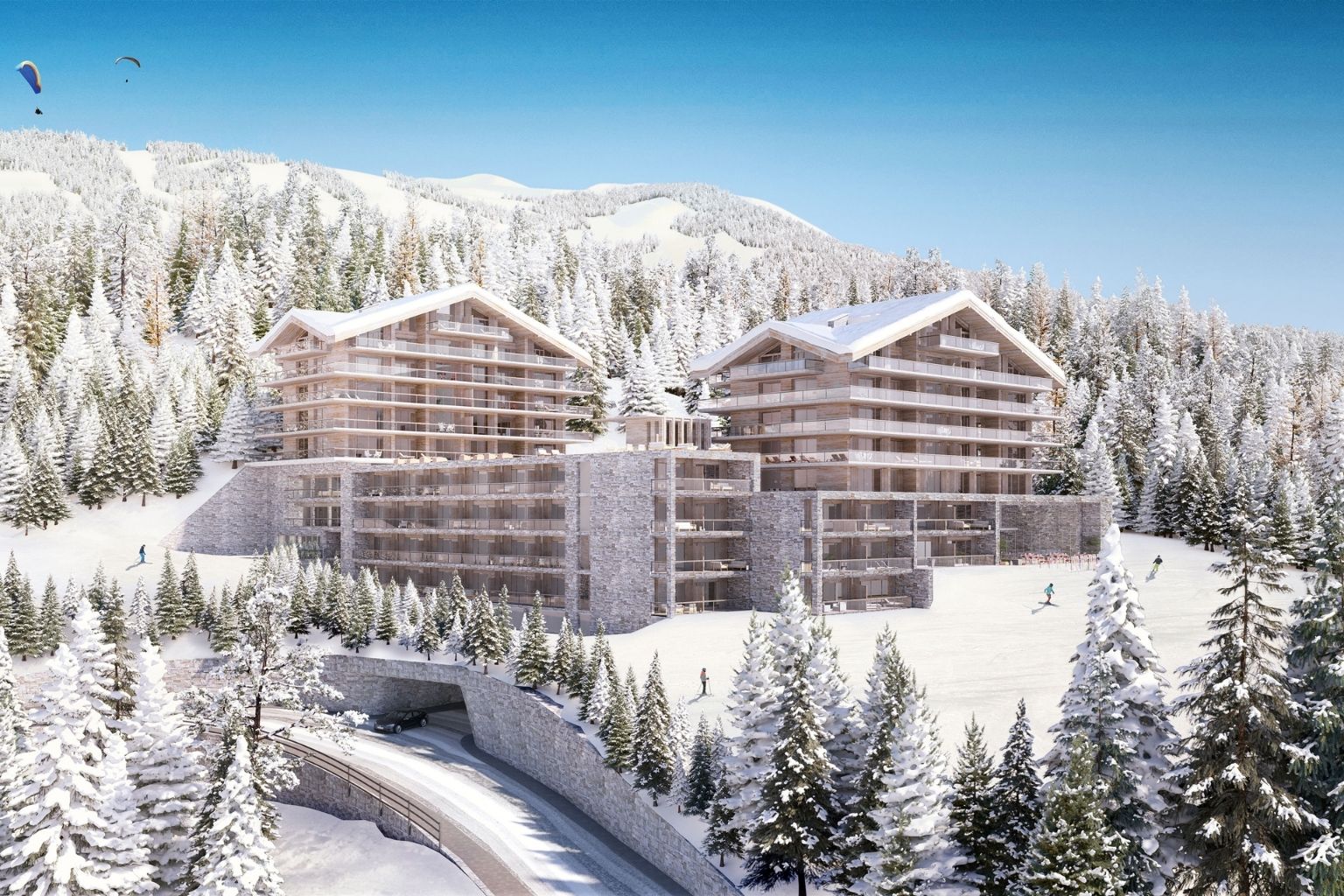 WHY BOOK WITH JIGSAW
Book your Six Senses escape with Jigsaw and enjoy exclusive travel benefits and amenities including:
Upgrade on arrival, subject to availability
Early Check-In / Late Check-Out, subject to availability
Complimentary Wifi
Additional benefits vary by property, but include complimentary daily breakfast, complimentary spa treatments and three course sunset dinners, for example.
For more details, chat to our friendly and knowledgeable travel agents by emailing enquiries@jigsawtravel.com.au and we can craft you a bespoke Six Senses journey for you.