Tasmania – home of the purest air on earth, wild and untamed coastlines, an incredible food and drink scene, world-class arts & culture, and surprising luxury experiences set within otherwise untouched natural settings.
With the pandemic far from over, actually getting away anywhere can seem impossible! But science suggests the act of planning and anticipating a trip can provide a mental health boost, and with flexible booking options and penalty free cancellation, now is the time to book that quick escape down to Tassie and experience all the wonders that our little island state has to offer.
Read on for a region-by-region breakdown of Tasmania's exciting new accommodation offerings, our favourite luxury retreats, and a checklist of incredible food, wine and art to flesh out your itinerary.
Discover more travel inspiration on our travel blog and social media @jigsawtravel and Jigsaw Travel Facebook.
Reach out to book your Tasmanian adventure via enquiries@jigsawtravel.com.au
SOUTH EAST
Prospect House Private Hotel, Richmond
Set at the entrance of the historic Richmond Village, a short 25-minute drive from central Hobart sits the lovingly restored, 1830's-built manor Prospect House. This striking country hotel and restaurant boasts just 11 guest rooms, all of which underwent a complete renovation and refurbishment in 2019, and provide all the luxuries of a contemporary hotel, in a historic and homely setting.
Prospect House offers an intimate escape and ideal base for exploring the winery region of the Richmond area and Coal River Valley. All stays are inclusive of arrival Tasmanian sparkling wine, afternoon tea and breakfast daily.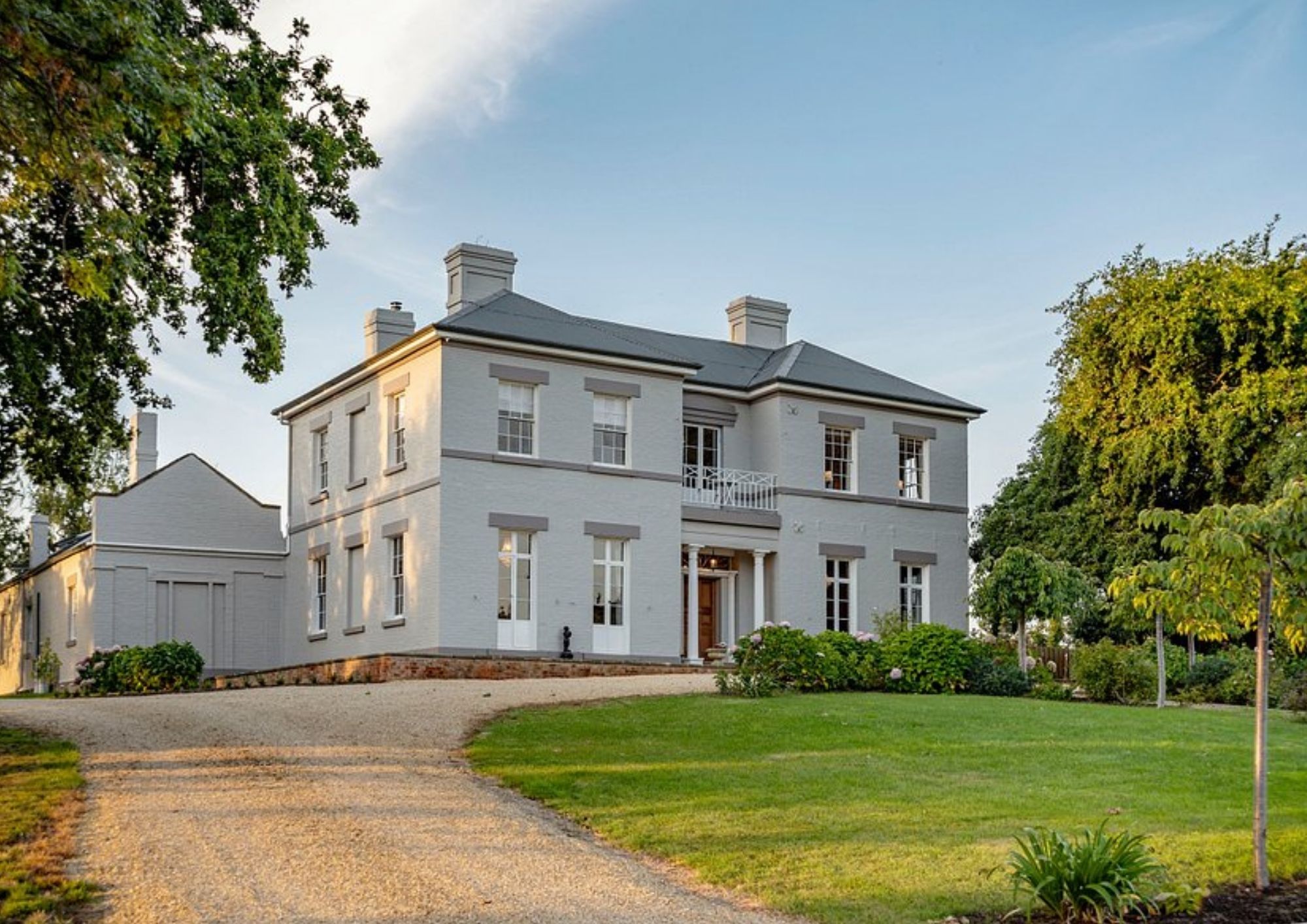 Truffle Lodge Glamping, Derwent Valley
Feel a million miles away, just 39 km from Hobart at Truffle Lodge, which offers luxury glamping on the banks for the Derwent River. With incredible views to the mountains, the camp, lodge and premium canvas tents are styled to resemble an authentic Aussie Bush Camp but with absolutely no roughing it!
The luxurious and spacious safari tents feature deep luxurious beds (1 king or 2 king singles), large ensuite bathrooms with handmade wooden tubs and rain showers, leather & canvas lounges, large decks with hammocks & portable sun lounges.
Next to the river, a cuddle of 3 farm sheds connected by wrap around decks makes up The Lodge – a communal space where guests gather for meals, afternoon drinks on the deck overlooking the river, or just to cosy up on lounges in front of the fires.
Truffle Lodge is deliberately unplugged and TV-free. You can connect to the world via complimentary wifi & mobile at The Lodge (but why would you?)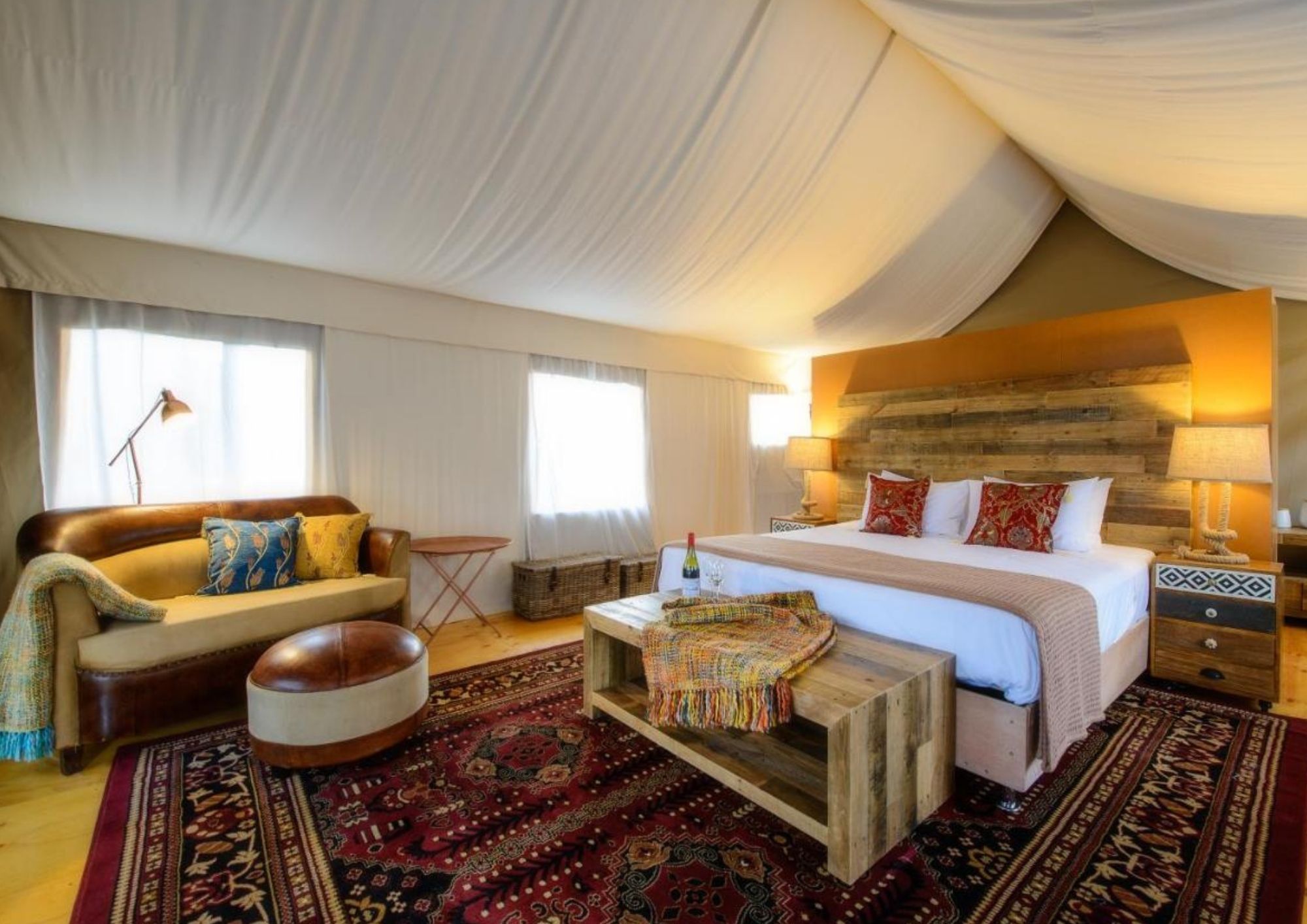 The Islington, Hobart
Islington is a very special, small, luxe hotel in Hobart with a long history and a large delightful garden affording unique and stunning views of Mount Wellington.
Perched in the exclusive enclave of South Hobart, slightly removed from the city with amazing views of Kunyanyi and its shifting moods, this multiple award-winning hotel is luxury personified, offering award winning personal service.
Decorated with fine art and furnished with antiques, Islington appeals to those who desire the very best in service, presented in an atmosphere of serenity, luxury and tranquillity.
Book with Jigsaw Travel to receive the following exclusive benefits, not available when booking direct:
Early check in / late check out (subject to availability).
$100 F&B credit
Upgrade (subject to availability).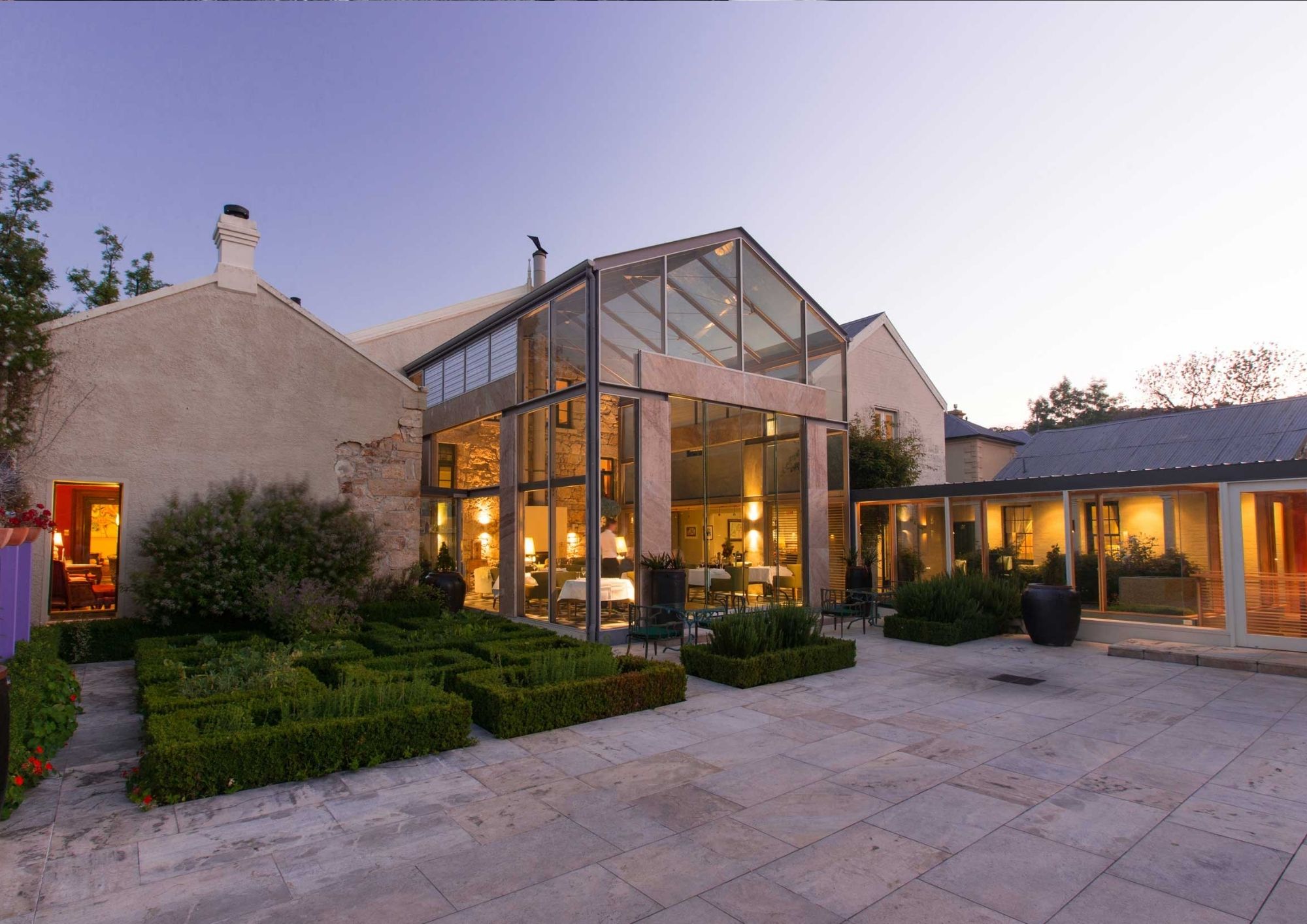 MACq01 Hotel, Hobart
Explore the intriguing history and characters of Tasmania's European Settlement with a stay at MACq01, the city's waterfront 'storytelling hotel'. Guided by the philosophy that an immersion in the stories of the past creates a more meaningful connection to place, MACq01 guests are engaged in the historical narrative at every touch point – through the architecture, interior design, multimedia, food & beverage, and the people – all set against a backdrop of relaxed luxury.
One of the earliest sites of European settlement in Tasmania, MACq01 Hotel occupies arguably the best real estate in Hobart with front row seats to the vast River Derwent, magnificent Mount Wellington and charismatic waterfront precinct. It is home to Old Wharf Restaurant with a menu that hinges on Tasmania's pure produce and Evolve Spirits Bar which was named Tasmania's Best Bar and Australia's Best Hotel Bar at the 2019 Bartender Magazine Australian Bar Awards.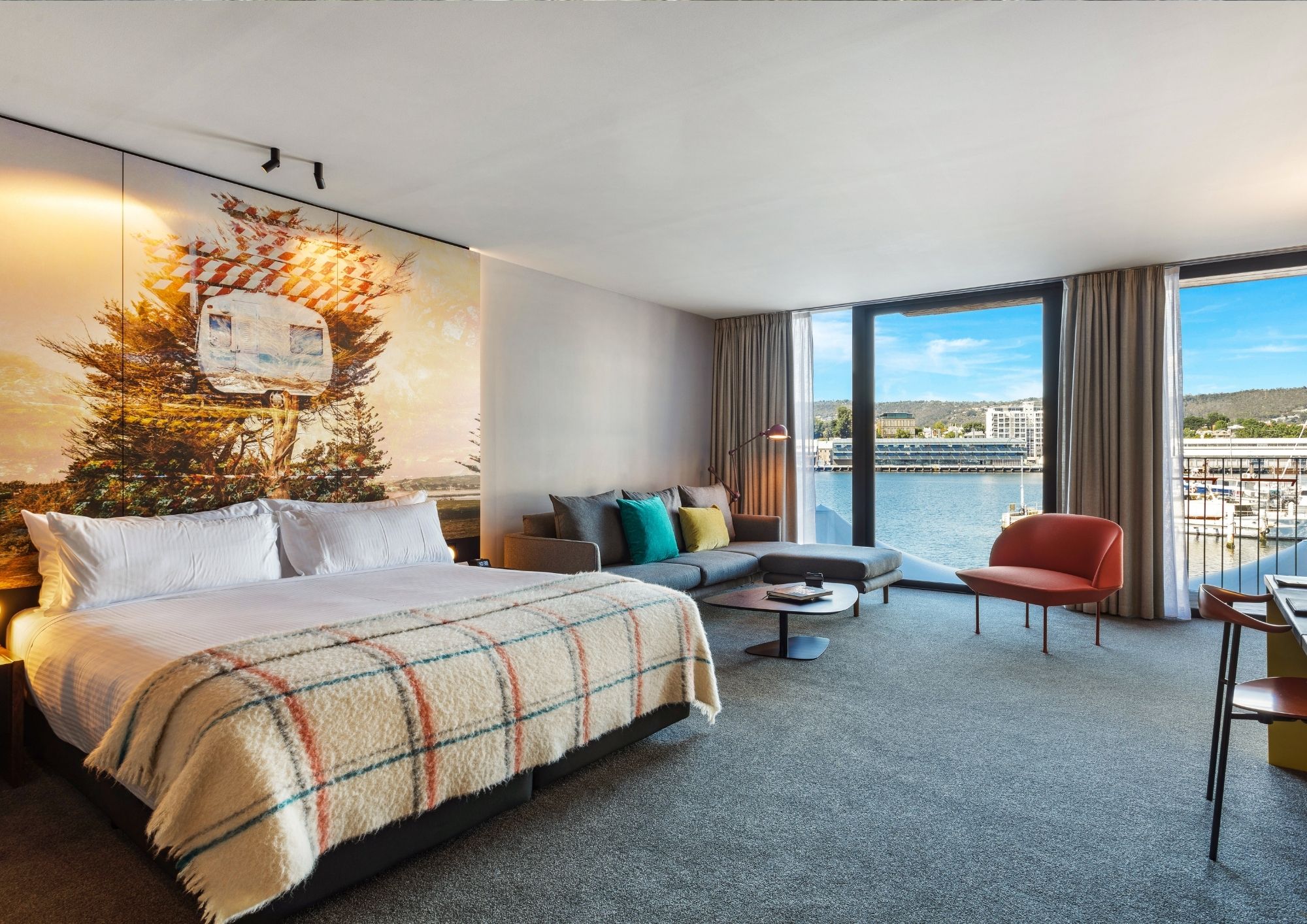 The Tasman, Hobart
Set to open in December 2021 on a prime location on Hobart's waterfront, The Tasman, a Luxury Collection Hotel will celebrate the city's rich history in an architecturally stunning, luxury hotel. With 152 luxuriously appointed guest rooms and suites, the design blends state-of-the-art technology with carefully restored features updated in Art Deco style. The Tasman  embraces its rich heritage and the distinct character of its locale, integrating seamlessly with Hobart's breathtaking scenery and culture, offering an experience that goes beyond a hotel stay, with its signature Italian restaurant in partnership with Chef Massimo Mele and a reimagined old-world cocktail bar.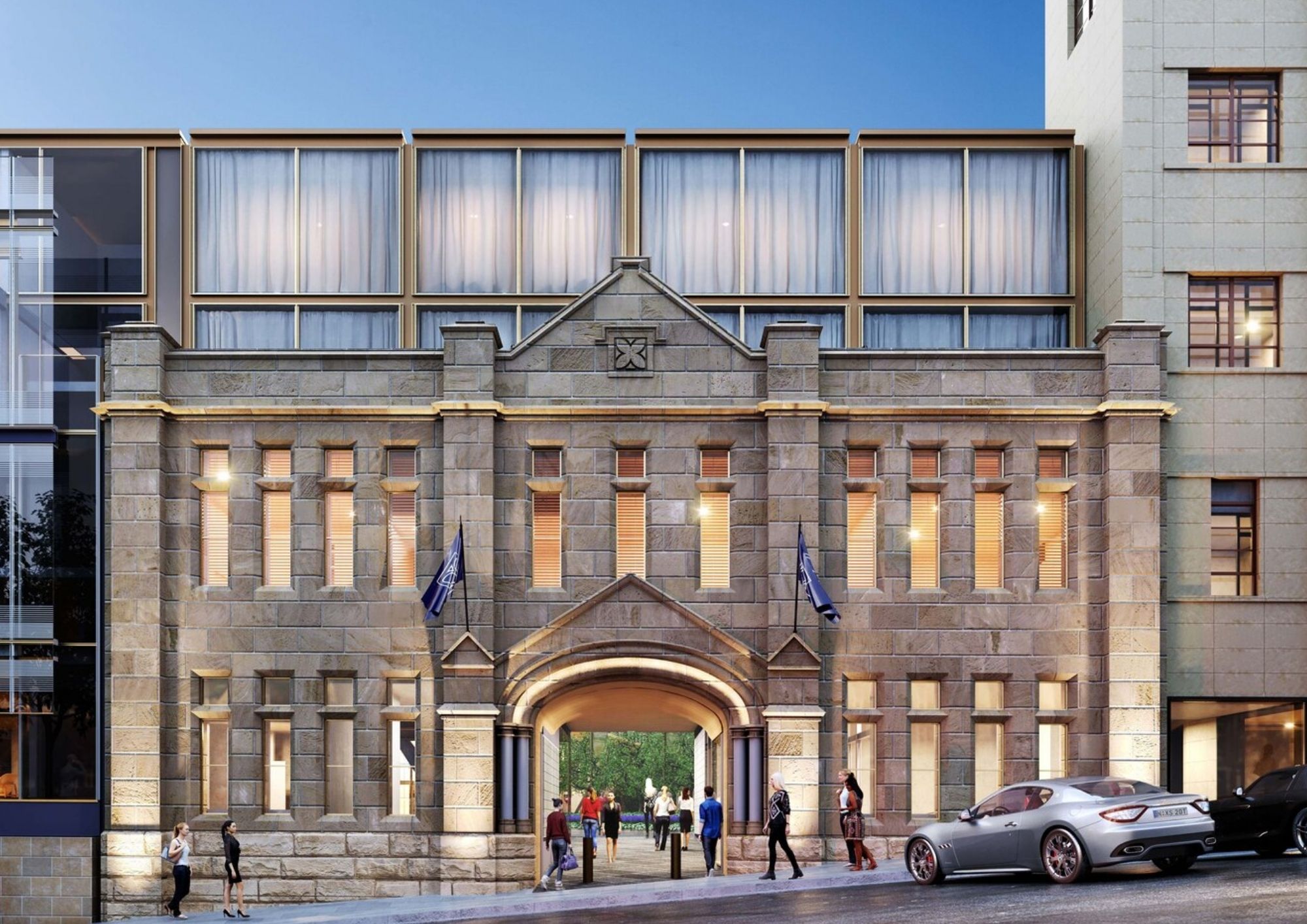 FREYCINET PENINSULA
Piermont Retreat
Nestled in an unspoilt bay in remote East Coast Tasmania, Piermont is a magnificent sanctuary with a vast wilderness on its doorstep and rich culture to explore. All the essentials for an idyllic coastal escape are on hand amongst captivating natural surroundings. 15 charming cottages with log fires, spa baths, full kitchen and beachfront decks are scattered amongst she-oaks, gum trees and dune grasses on Piermont Beach, while higher up on the hill, Piermont's suites offer elegant retreats with expansive spa bathrooms that seem to float over the treetops across Great Oyster Bay.
Lazy days can be spent wandering the private beaches, creating a picnic from the Piermont pantry to enjoy down at the boatshed, and feeding apples to the horses, before heading home for freshly sucked oysters and Cape Grim beef at the Homestead Restaurant.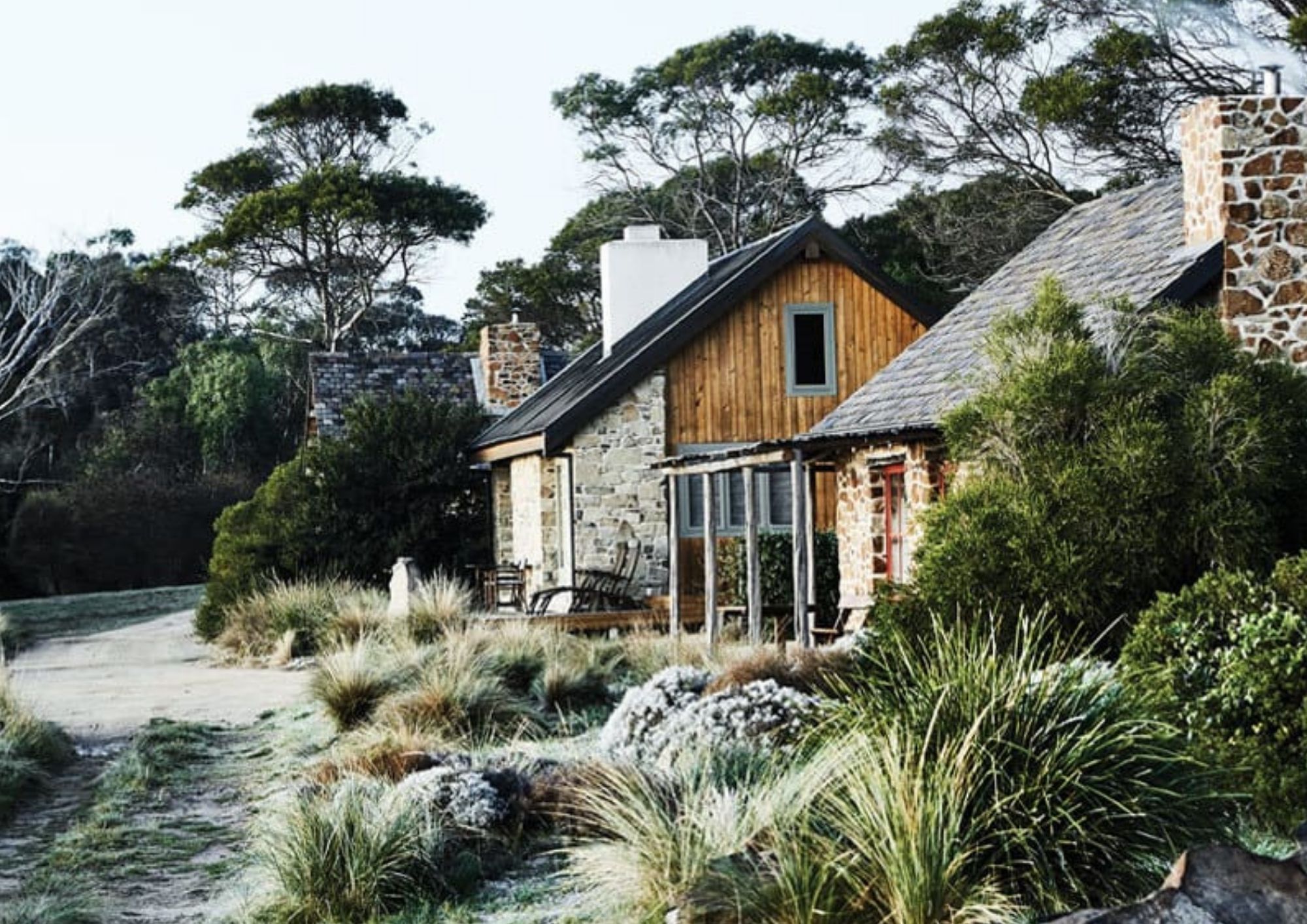 Saffire
Voted World's Best Boutique Hotel and World's Best Luxury Hotel, Saffire offers an authentic, enriching and uplifting experience. With a distinct design set within the Freycinet landscape, Saffire sets itself apart by its approach to tailored, one-on-one experiences and service. Bespoke guest experiences include donning waders to visit the working oyster farm, a Wineglass Bay lookout walk, birdwatching from kayaks, flyfishing, beekeeping and more.
Just 20 accommodation suites are discreetly positioned overlooking the Hazards Mountains, Freycinet Peninsula and the pristine waters of Great Oyster Bay, along with an exclusive day spa, restaurant and lounge. The lodge is intimate, engaging, secluded, and offers unique experiences that will leave you with an unforgettable connection to place.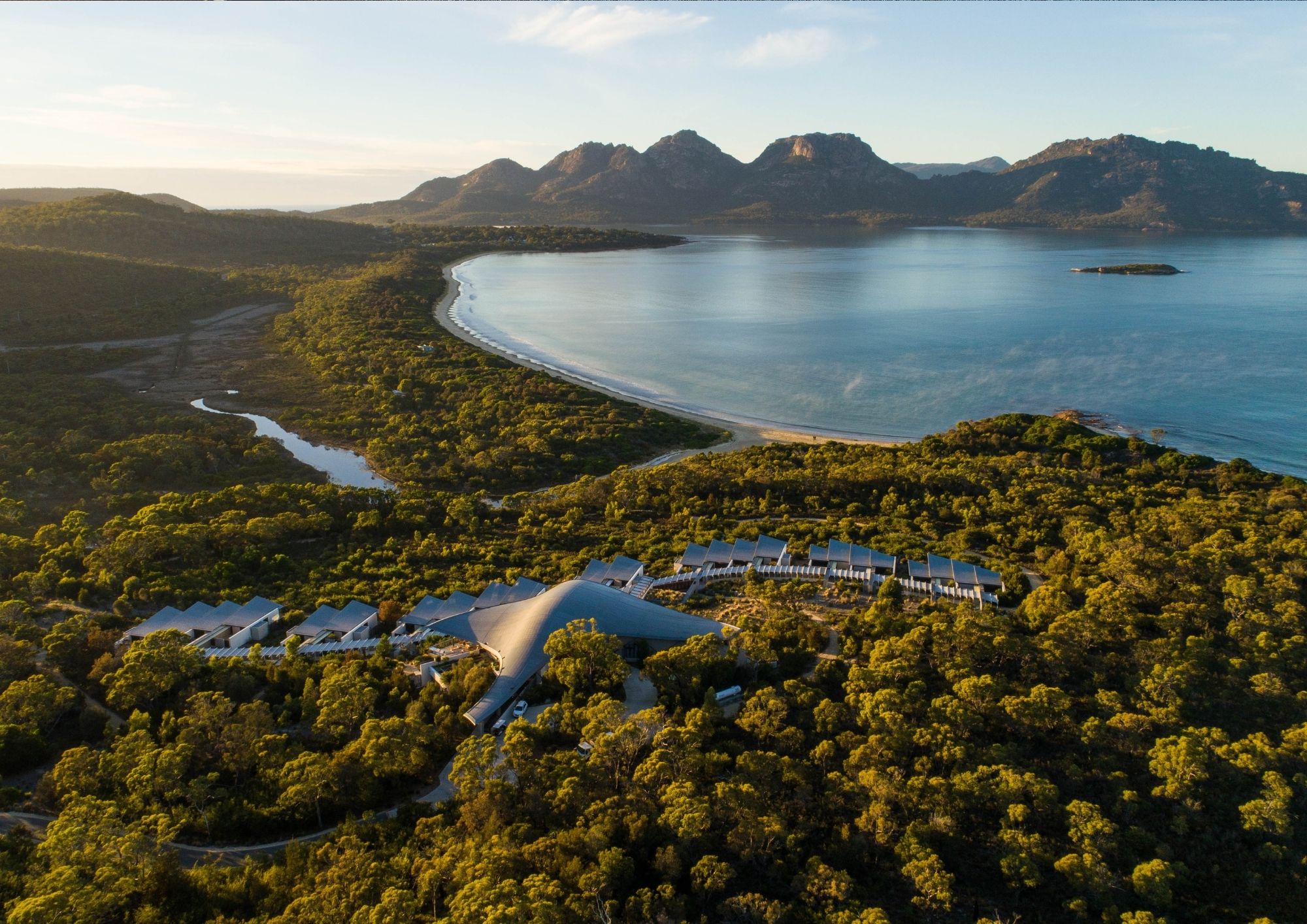 NORTH
Stillwater Seven, Launceston
Housed in the 1830's flour mill outside Launceston that has been home to Stillwater's multi-award-winning destination dining experience since 2000, is the Stillwater SEVEN – a new and indulgent accommodation offering.
Like Stillwater restaurant, SEVEN is a celebration of Tasmania. The seven, architecturally designed rooms were created around bespoke and handmade pieces, locally crafted but infused with international sophistication.  Each room is beautifully appointed with waterfront views and its own unique character, nestled in the historic mill at Cataract Gorge. SEVEN is the ideal place to stay to indulge in the rare beverages and culinary treats curated by Stillwater Chef and Co-Owner, Craig Will.
Guests have exclusive access to a private guest bar and to the award-winning kitchen. Every morning you'll be welcome to wander down to the restaurant to chat with the chef and see what is coming out of the oven before it is opened to the public.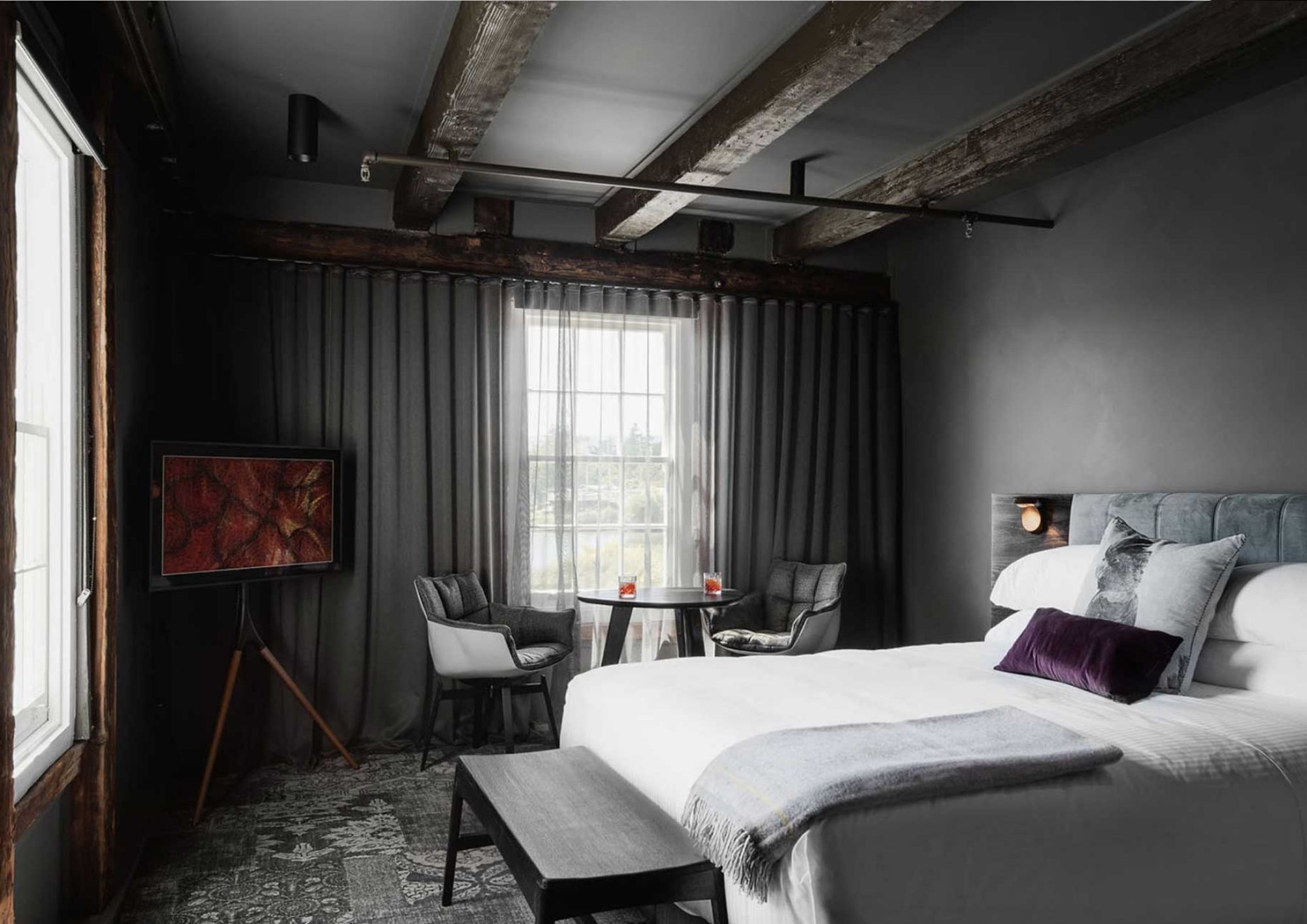 Hotel Verge, Launceston
Opened late last year, Launceston's newest boutique accommodation offering, Hotel Verge references its setting's early industrial heritage with spacious well-appointed rooms designed with a sense of raw luxury.
The CBD location makes it an ideal base for exploring, while the luxurious amenities, wi-fi and in-house movies make staying in almost as appealing as heading out.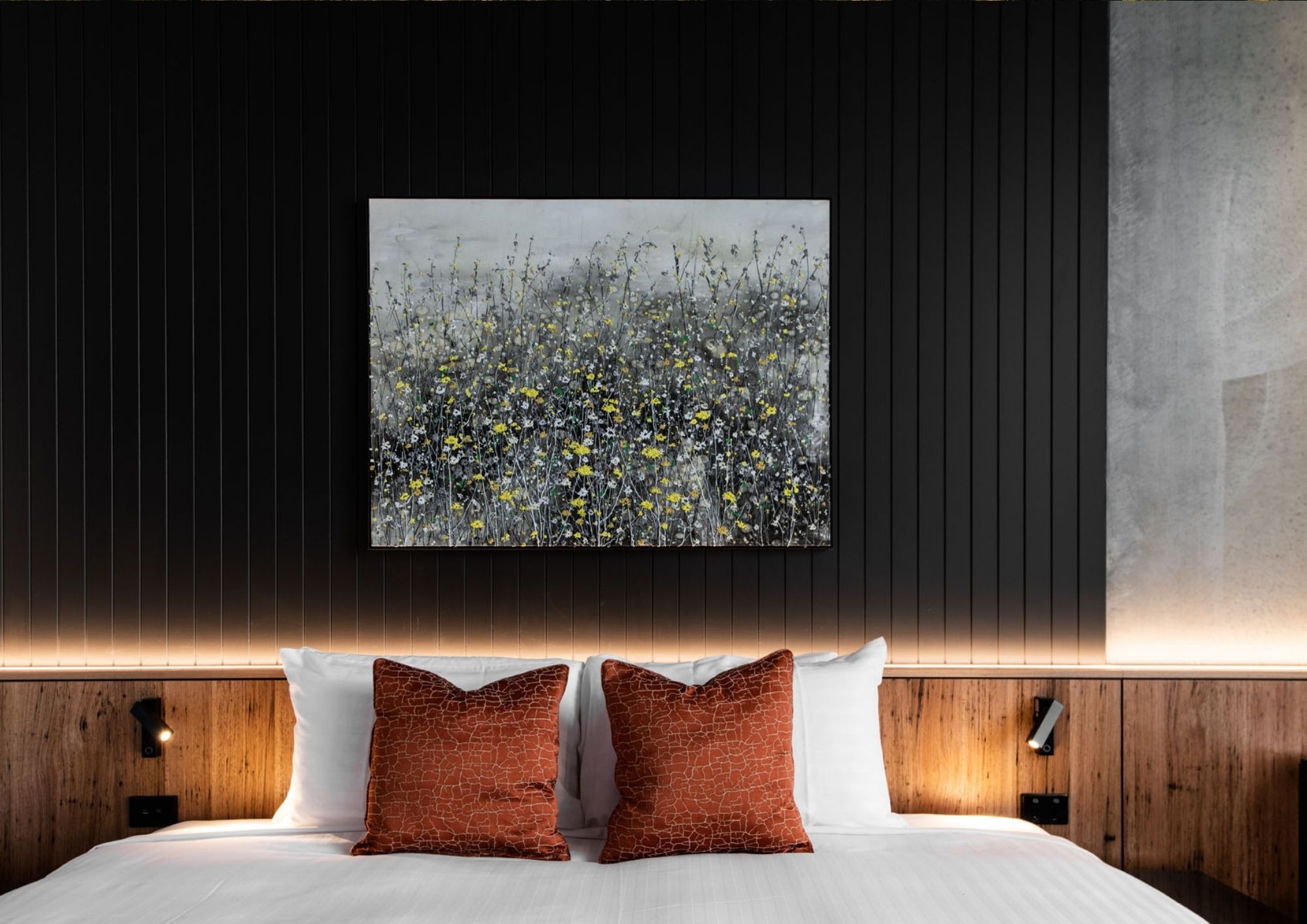 EAT & DRINK HIGHLIGHTS
Tasmania grows some of the best food in the world – super fresh seafood, gourmet meats and flavoursome fruit and vegetables.
Award-winning, world-class restaurants and wineries scattered around the state showcase seasonal produce from local growers, fishermen and farmers, and are the best places to get a taste of what makes Tassie so delicious.
Hobart & Surrounds
Aloft Hobart – https://aloftrestaurant.com/
Fico Hobart – https://www.ficofico.net/
Faro at Mona – https://mona.net.au/eat-drink/faro
Landscape Restaurant & Grill – https://thehenryjones.com/wine-dine-location/landscape/
Frogmore Creek – https://frogmorecreek.com.au/
The Agrarian Kitchen – https://www.theagrariankitchen.com/
Got more time? Take a quick ferry ride over to Bruny Island for the day to taste oysters fresh from the sea at Get Shucked getshucked.com.au and stock up at the Bruny Island Cheese and Beer Co. brunyislandcheese.com.au
Launceston & Surrounds
Geronimo Restaurant Launceston –http://www.geronimorestaurant.com.au/
Stillwater Launceston – https://www.stillwater.com.au/
Josef Chromy Wines – https://josefchromy.com.au/

MUST DO – Mona
Sally Rees' Crone exhibition. Until 1 November, 2021
The Museum of Old and New Art (Mona) is a must visit on any trip to Tassie. The controversial, subterranean gallery shows the massive private collection of professional gambler and art collector, David Walsh and is widely credited as having a huge cultural and artistic impact on Tasmania.
The new exhibition CRONE by Tasmanian artist, Sally Rees runs until November 1, and is her exploration of the folklore character of the crone as an incarnation of the older woman: unruly, wise, fearsome. With a mesmerising and playful exhibit of her work, Rees embraces her own becoming of a crone and reverses the forced retreat into invisibility and diminished social capital as women get older.
https://mona.net.au/museum/exhibitions/sally-rees