Our closest neighbours of New Zealand and the Pacific Islands are without any doubt amongst the world's best travel destinations for a refreshing and relaxing escape (i.e. what we are all in need of). With eye-popping natural beauty, outdoor adventure, pristine beaches, sparkling sunsets, welcoming locals, luxurious resorts and world-class wellness offerings, it's pretty perfect that these will be our first overseas adventures once travel restrictions ease further.
If your Travel Bubble planning is in full swing, read on for the latest inspiring offerings from NZ's North Island, a luxury golf tour of Queenstown and surrounds, and an enticing offer from our friends at Six Senses Fiji.
Discover more travel inspiration on our social media @jigsawtravel and Jigsaw Travel Facebook.
PARK HYATT AUCKLAND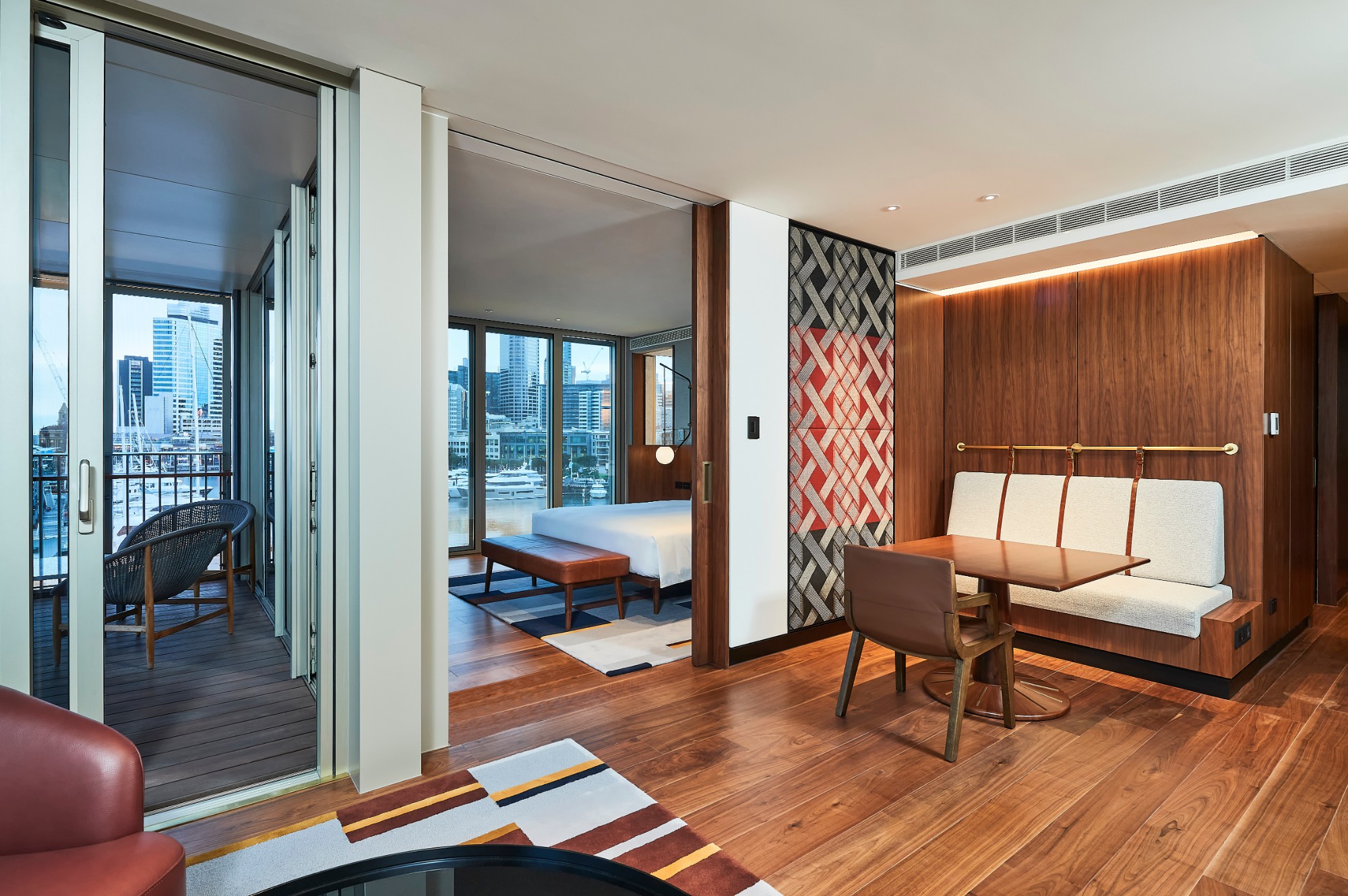 New Zealand's first Park Hyatt Hotel opened in a prime position on Auckland's waterfront just last month and has already established a reputation as the city's most luxurious destination to stay, meet, drink and dine.
The 195-room hotel features four restaurants and bars, a day spa and fitness centre. Accommodation options range from spacious guestrooms, 23 suites with commanding harbour views to the rooftop Presidential Suite featuring an internal garden and terrace to entertain and soak up the spectacular panoramic vistas.
The architecture is conceptualised as a Māori wharenui (house) – a place of gathering that brings people together, while the elegant interiors pay homage to New Zealand's indigenous culture and feature Māori artwork specially created by local Kiwi artisans.
ENJOY A FREE NIGHT WITH JIGSAW
Book with Jigsaw Travel and enjoy an additional night for free when staying three or more nights. You will also receive our exclusive Hyatt Prive benefits including complimentary room upgrade, property credit complimentary breakfast daily, late check out and more.
T&Cs apply, valid for stays through to March 31, 2021.
WAIHEKE ISLAND
Just a 40-minute ferry ride from the Auckland waterfront is Waiheke Island – a haven of beautiful vineyards, olive groves, beaches and stunning vistas. Bus, bike or taxi your way around on a tasting trail of the island's food & wine, walk along clifftops or through cool enclaves of native forest, and laze on the white sandy beaches that are ideal for swimming, kayaking and picnicking.
THE BOATSHED
While possible in a daytrip, we recommend lingering a little longer on Waiheke and staying a couple of nights at The Boatshed. A favourite of our NZ specialist advisor, Ann Gillespie and the embodiment of laid-back luxury, The Boatshed has a casual and elegant atmosphere that works in harmony with its enviable location above the sun-drenched bay of Oneroa. Accommodation at The Boatshed is an eclectic mix of private cottages, suites and room types, each offering a unique luxury beach house experience and panoramic ocean views.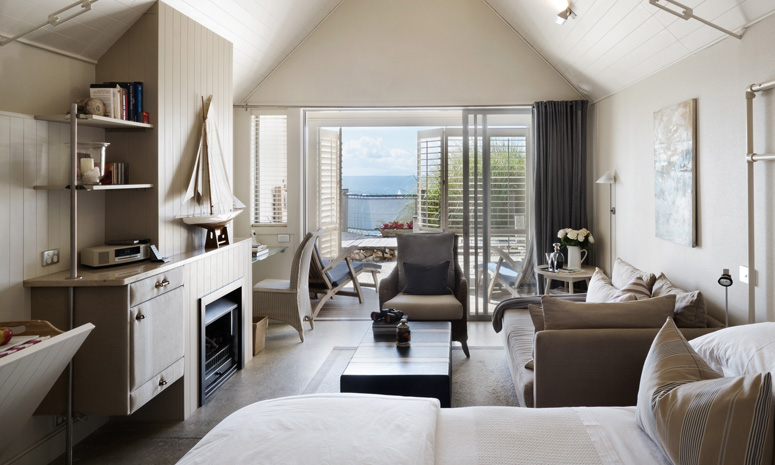 SOUTH ISLAND GOLF TOUR
The Queenstown region is among the most beautiful in New Zealand, and for golfers encompasses courses on Lake Wakatipu near the heart of Queenstown, as well as those a short drive away in the gold rush town of Arrowtown. An ideal base for golf lovers is the Millbrook Resort.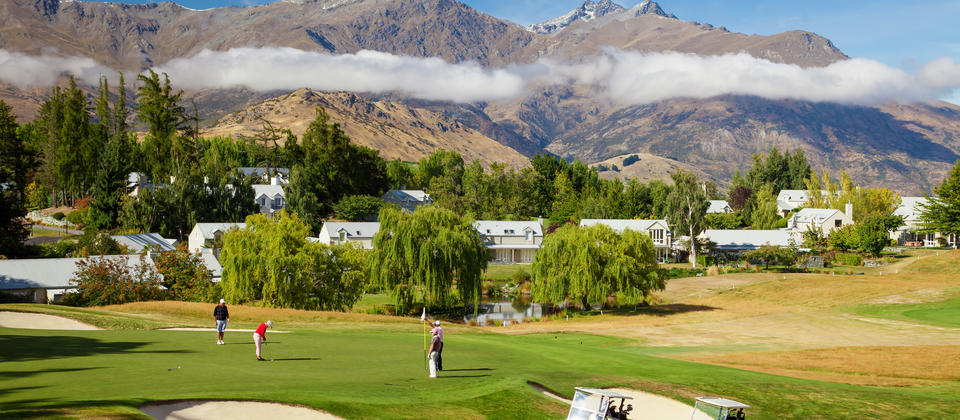 MILLBROOK RESORT
Regularly ranked in New Zealand's top 5 hotels, Millbrook is a slice of paradise even if you aren't a golfer. Nestled within the Southern Alps and framed by the Remarkables Mountain Range, the resort sits on 650 acres of lush green fairways, rolling hills and gently babbling streams. With 160 luxury rooms and suites, high-end service, an award-winning spa, wonderful dining options and a world-renowned golf course designed by NZ golfing champion Sir Bob Charles, Millbrook is a holiday oasis at the end of the world amidst refreshing mountain air and open spaces.
GOLF COLLECTIVE SUPER PASS
A new initiative for the coming summer, the Super Pass allows players a round at the South Island's most renowned courses, including Arrowtown, Jack's Point, Millbrook and Queenstown. All golf courses are within a 20-minute drive from central Queenstown.
PACIFIC ISLANDS PARADISE – SIX SENSES FIJI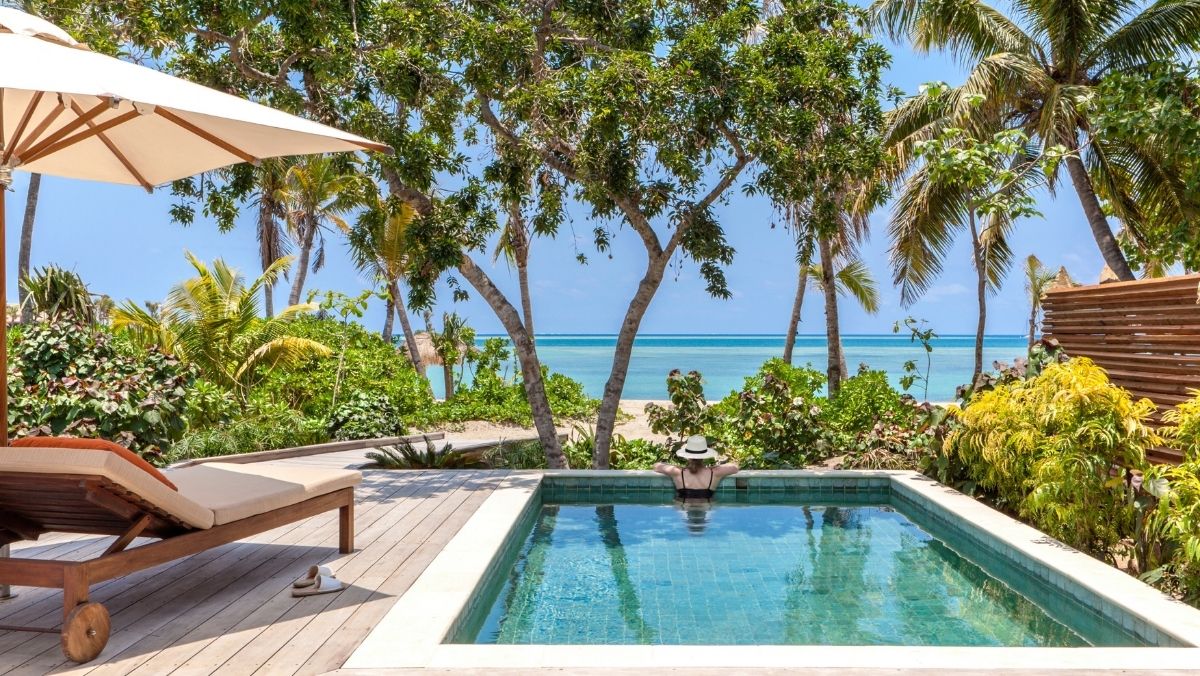 Set on the secluded sanctuary of Malolo Island, the largest of Fiji's Mamanuca Islands and surrounded by crystal clear waters and offering a picture-perfect white sandy beach for guests, Six Senses Fiji is ideal for ocean enthusiasts looking for their own relaxing piece of tropical paradise.
The resort features 24 spacious villas, all with private pools, outdoor shower and a personalised Guest Experience Maker (GEM) service. There are five restaurants and bars on site, including signature restaurant, Tovolea which overlooks the ocean and serves fresh local seafood and Fijian inspired cuisine.
The resort features an enticing array of activities for both active guests and those who prefer to sit back and relax. These include: Cooking classes, an outdoor KaloKalo Cinema, local village tours, Surf Academy, Snorkelling and Diving, Sailing, and a range of water sports including kayaking, water-skiing, stand up paddle boarding, island hopping and sunset cruises.
Plan Now, Play Later bonus
Book a villa or suite for four nights and receive incredible extras worth over $2000
Full Board Meal Plan
Two x 60 Minute Spa Treatments
Return Scheduled Speedboat and Private Ground Transfers
25 % Discount on Additional Spa Treatments
Certificates are available to purchase until December 20, 2020 and are valid for a period of three years from the date of issue.
TRAVEL FROM HOME
There's cause for celebration in Victoria, so we'll be reaching for something higher up the shelf this weekend and enjoying this Malolo Mojito Cocktail Making Session with Six Senses Fiji mixologist, Anthony. Watch here.