By now, we are all feeling pretty excited about a 2021 of expanded horizons and the opportunity to devote our travel time to exploring the natural wonders of Australia. With Western Australia reopening its borders to NSW and Victoria last week, we're shining a spotlight on the diverse landscapes and varied experiences on offer in our biggest state.
From the ancient rock and desert of The Kimberley – like a land forgotten by time, to thriving marine habitats beyond pristine beaches, nature walks with spectacular scenery of Karri forests and limestone caves, and a thriving food & wine scene, it's almost impossible to choose where to start.
Read on for our WA 2021 wishlist, and find more Aussie holiday inspiration over on our Social Media – facebook.com/jigsawtravel and @jigsawtravel on Instagram.
All I want for Christmas … Let your loved ones choose their next adventure with a Jigsaw Travel Gift Card. Valid for three years from date of issue, our gift cards are available for any nominated value amount, or you can select a specific travel package. Avoid busy shopping centres and email us on enquiries@jigsawtravel.com.au to arrange everything contact-free.
Sal Salis Ningaloo Reef
The UNESCO World Heritage-listed Shark Bay and Ningaloo Reef is the largest fringing reef on Earth and one of the few places in the world where you can swim with the gentle whale shark as they migrate past the reef between March and July.
Positioned where the outback meets the reef and with just fourteen eco-luxe wilderness tents and one honeymoon tent hidden amongst the dunes overlooking Ningaloo reef, Sal Salis is an incredibly special place from which to explore WA's Coral Coast. The camp lies amongst the coastal dunes, with the coral reef just a few metres off shore and the Cape Range National Park beyond, where you can spot terrestrial wildlife including red kangaroos, euros, echidnas, emus and more.
Your stay at Sal Salis and swimming in the coral reef is an unforgettable experience. As well as being up close with the beautiful whale sharks, you can see coral gardens, manta rays, turtles and, humpback whales during migration.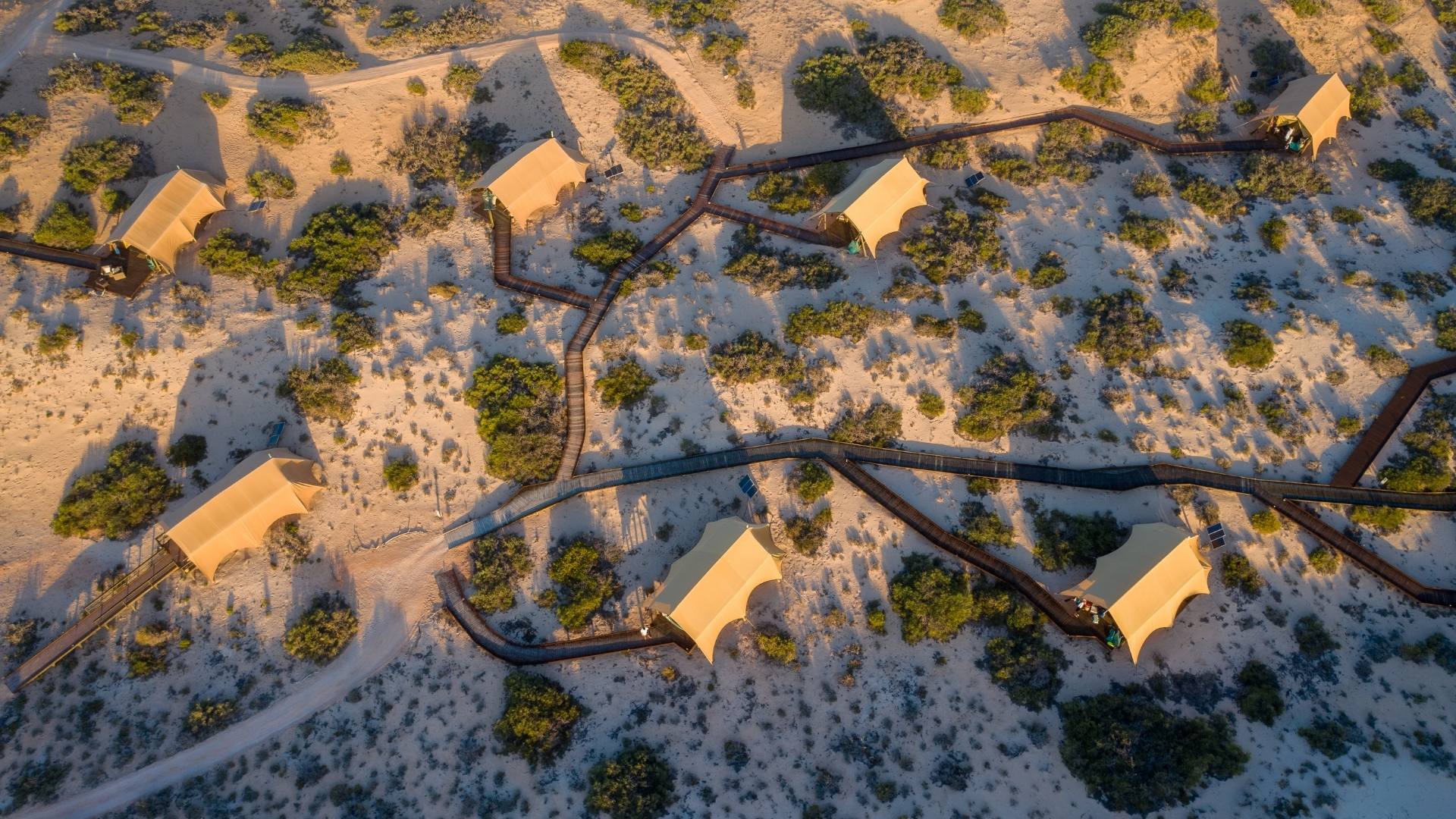 El Questro Homestead
Set amongst 700,000 acres and 100km from the nearest town, the luxury of El Questro Homestead sits in stark contrast to the remote and rugged Kimberley landscape. Perched on a cliff top with vistas of one of the most stunning locations in The Kimberley, The Homestead is a relaxed retreat catering for a maximum of 18 guests. A rich green lawn surrounds The Homestead, sweeping down to a pool overlooking the stunning Chamberlain Gorge.
The ultimate luxury base for exploring the untouched and intoxicating Kimberley landscape with personalised tours and one-of-a-kind experiences such as an intimate dinner served beneath the stars, or over a waterfall. Soak in the Zebedee Thermal Springs, cruise private gorges, rivers and waterfalls, explore from the air, horse ride or hike the terrain on foot.
El Questro will reopen from 1 April 2021.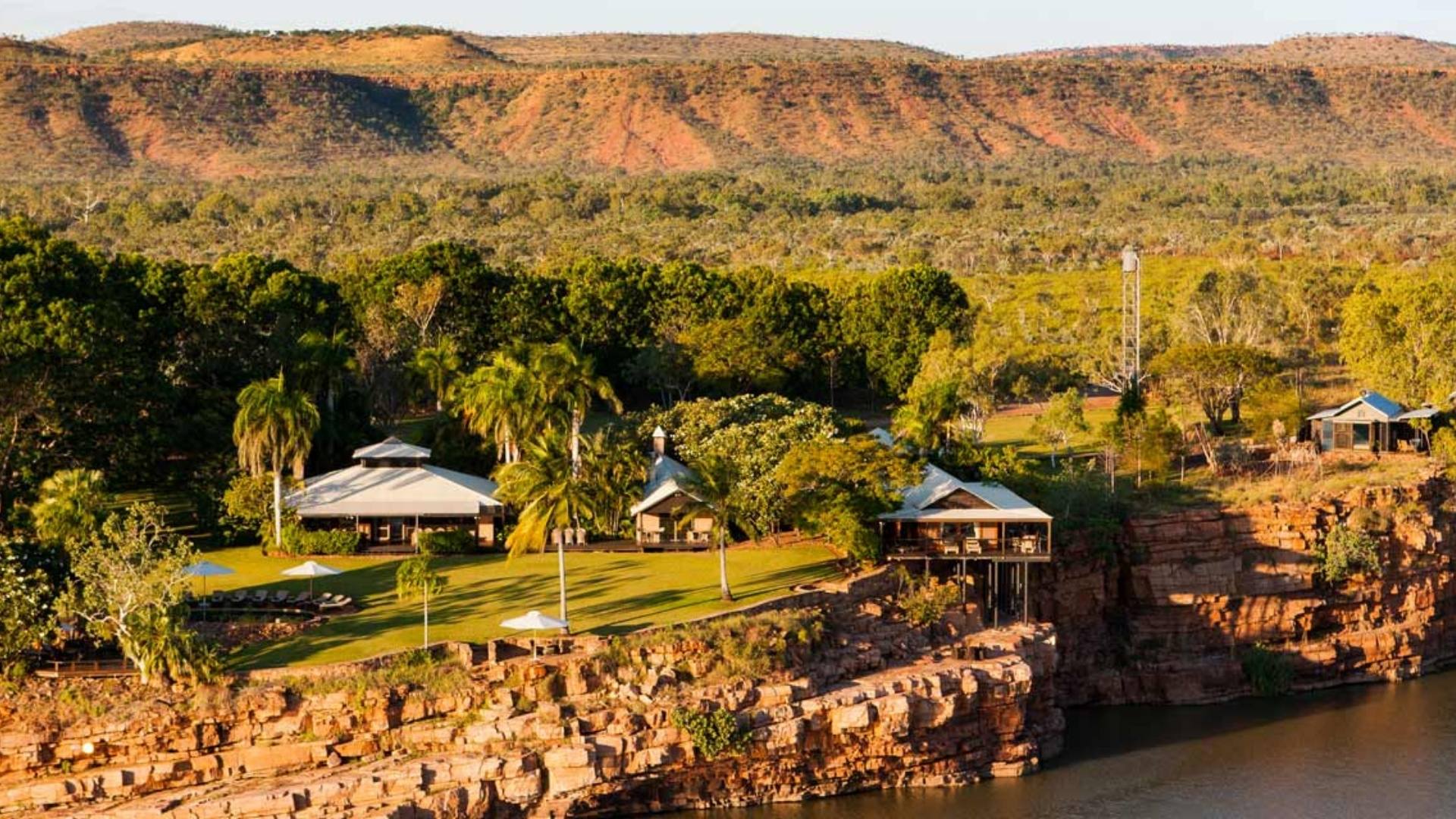 Margaret River Cape to Cape Walk
A spectacular way to experience one of Australia's most beautiful coastlines, the four-day Cape to Cape Walk is a fully guided small group walk from Cape Naturaliste in Dunsborough to Cape Leeuwin in Augusta, which combines the best walking on the Cape-to-Cape Track with once in a lifetime food and wine experiences and ultra-luxurious accommodation. Guests will explore headlands, beaches, limestone caves and Karri forests covering a total of 41 kilometres on foot. Opportunities to swim safely in the crystal-clear ocean abound, whilst the seasonal nature of the walk provides an insight into Western Australia's stunning wildflowers in Spring, and a chance to see whales in their migration period.
This is a lodge-based walk, where guests currently stay at an exclusive beachfront property for the duration of the walk. Relax in private villas with uninterrupted ocean views, luxurious bathrooms and private plunge pools. There is a spa retreat plus a communal area for Great Walks of Australia guests to use for group dinners.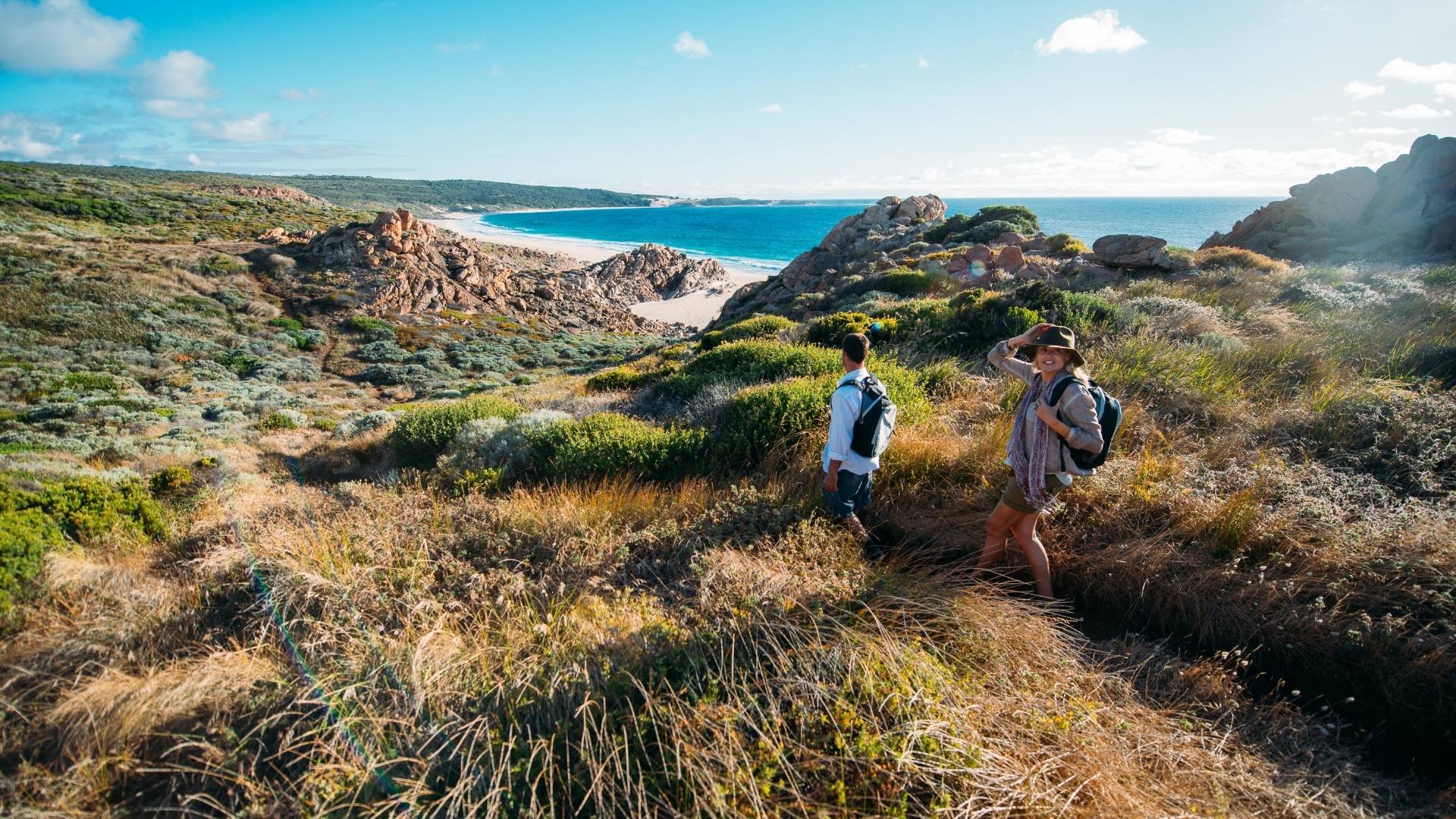 Pullman Bunker Bay
Just over three hour's drive south of Perth, Pullman Bunker Bay is a stunning 5-star beachfront resort with an award-winning spa and the delights of the Margaret River wine region on the doorstep.
Nestled on the white sands of beautiful Bunker Bay, the resort's beachfront location makes it an ideal location to relax and recharge. The surrounding areas including, nearby Dunsborough, Yallingup and Margaret River provide plenty of delights to discover, while scuba divers should not miss the beautiful Geographe Bay, just an hour from Bunker Bay.
With an amazing beachfront location, Pullman Bunker Bay Resort Margaret River is the ideal getaway destination. With Bunker Bay beach on the doorstep and Geographe Bay and the Margaret River wine region a short distance away, guests can indulge and relax.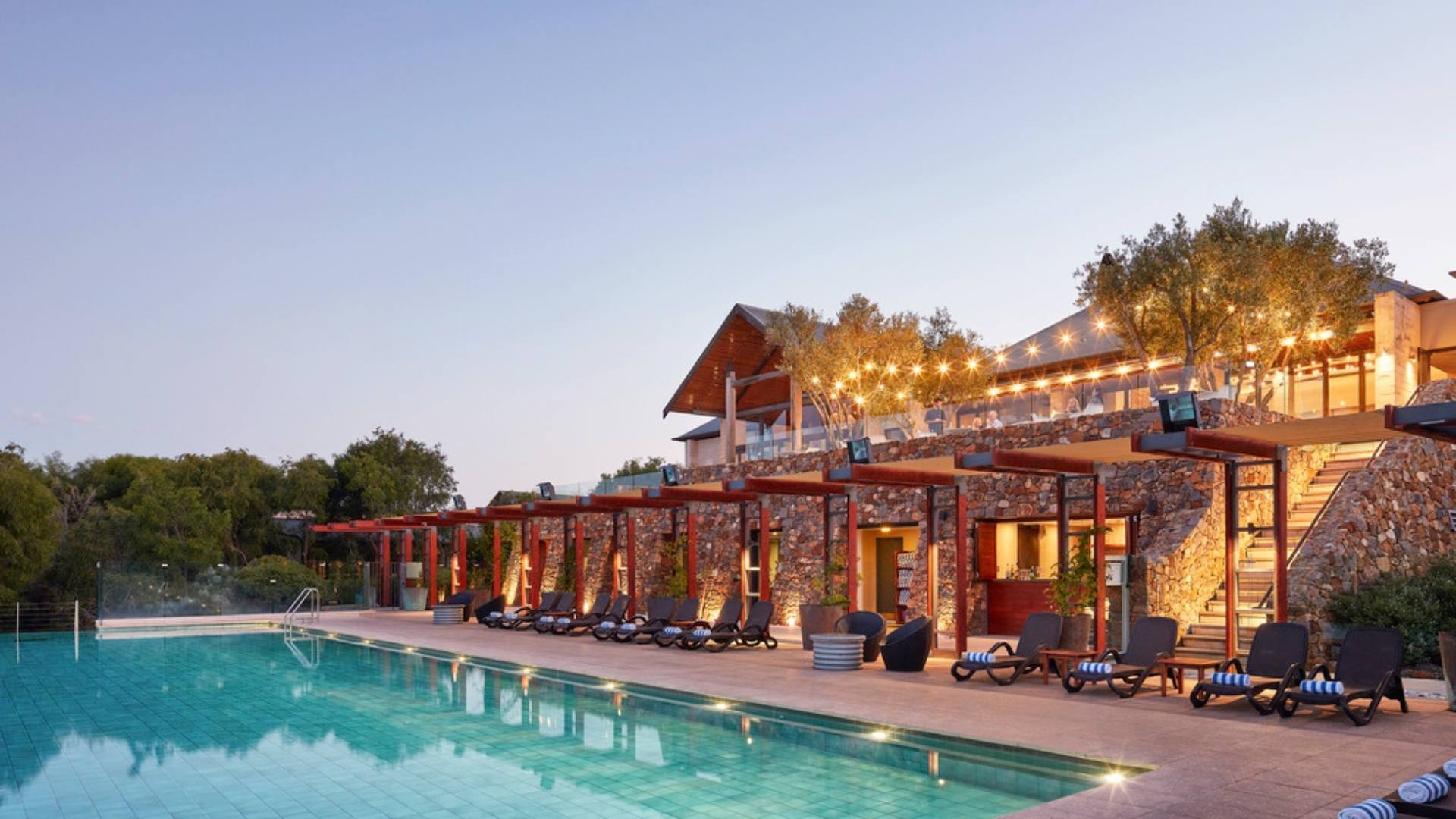 Cape Lodge, Margaret River
Cape Lodge is a private country house hotel on its own vineyard in the heart of the Margaret River Wine Country. Welcoming only 44 guests at a time, the hotel has 22 rooms, an award-winning restaurant, swimming pool and tennis court on 40 acres of expansive lawns, gardens and vineyards.
All rooms are designed for 2 adults with king-size beds, luxurious bathrooms, and complimentary in-room refreshments. Centrally located between the town sites of Margaret River, Dunsborough and Yallingup, Cape Lodge is a 3-hour drive or 1-hour flight from Perth.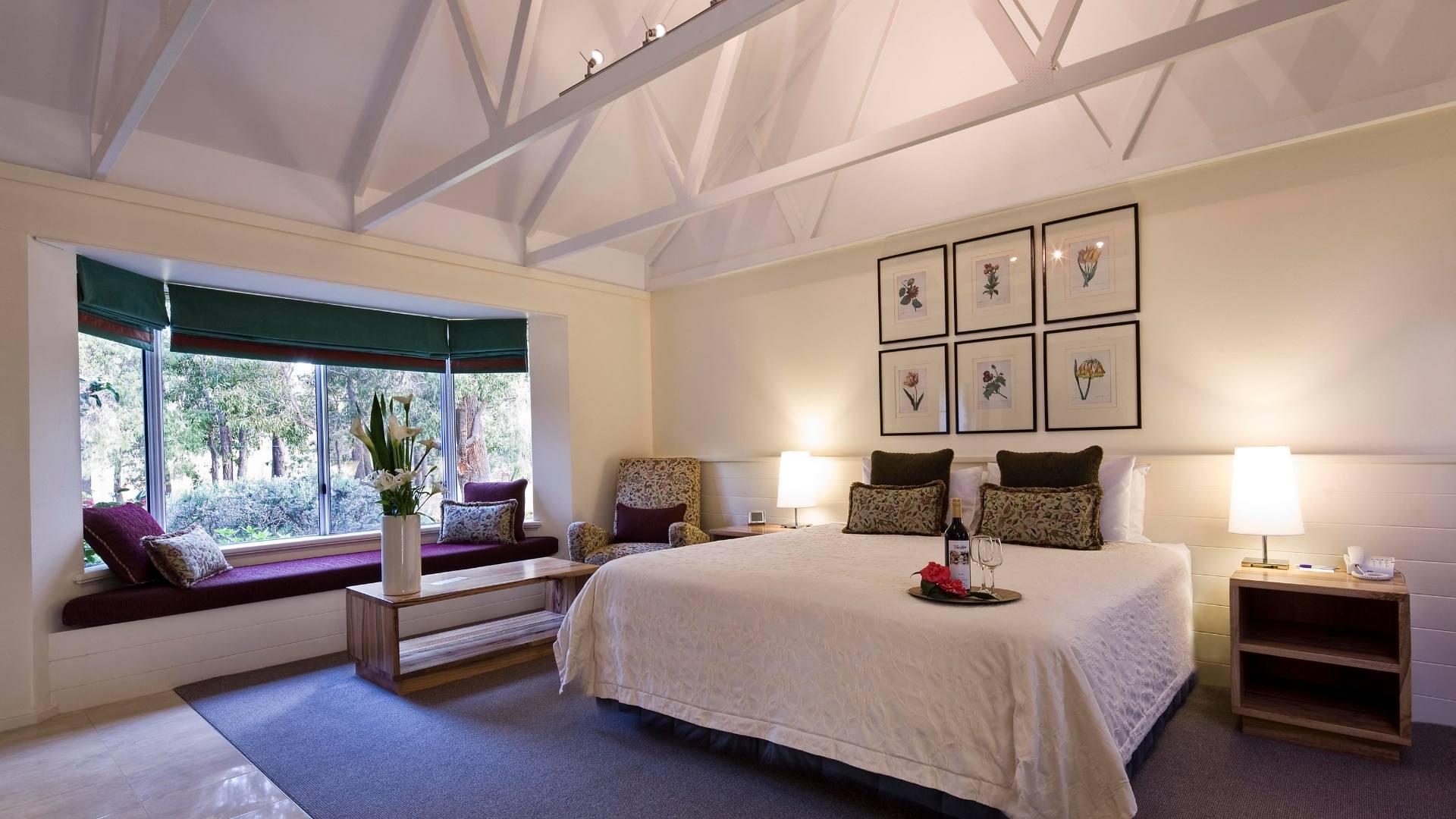 The Ritz Carlton Perth
Opened in November 2019, The Ritz-Carlton, Perth offers a luxurious base from which to explore the city. Its riverfront location on Elizabeth Quay provides sweeping views, which can be enjoyed from the stunning guest rooms, the infinity pool and spa.
The menu at signature restaurant Hearth is a true celebration of the state, with chef Jed Gerrard, putting Western Australian produce front and centre with his commitment to hyper seasonal produce.
With 205 rooms, including 19 suites, a hot new restaurant and a world-class spa, The Ritz Carlton is a wonderful start or end point to your WA wilderness adventures.