The time has come to fall back in love with France. It's no secret that many of us were captivated by the Netflix series Emily in Paris, which showcases the glamour and grandeur of Paris, along with several of France's most popular tourism destinations.
Whether it was the oh so trendy fashion choices or the stunning scenery, this light hearted show was not only easy on the eyes, it provided a true form of escapism while we were stuck at home.
The good news is that travel to France is once again possible. We have pulled together a suggested itinerary for discovering the very best of France, visiting famed locations, staying at some of the world's most notable high end hotels.
As Emily herself stated in the show "Well, this will give you something to dream about…"
Stop 1: Paris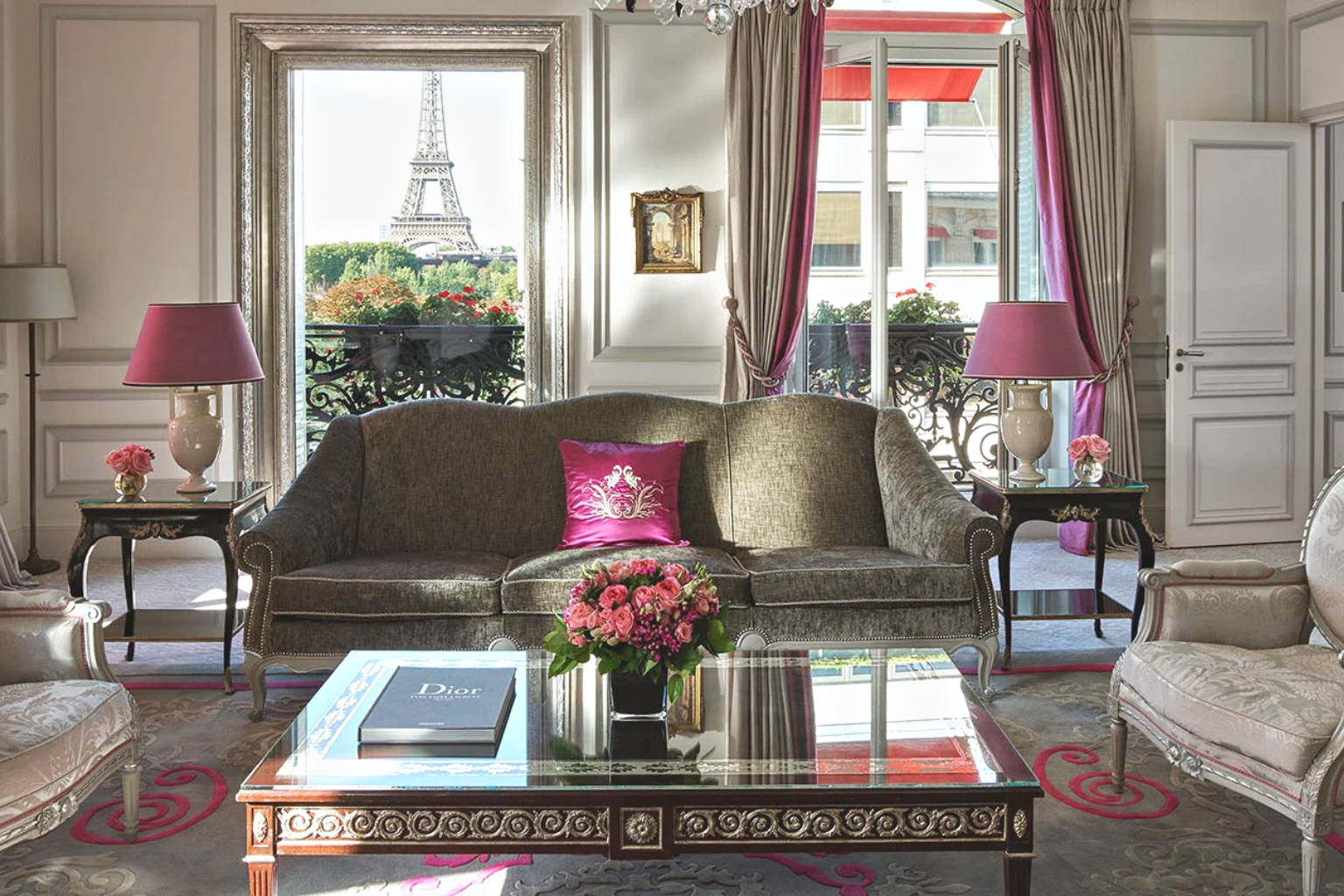 Your France trip must of course begin in Paris. Infamously known as the most romantic city in the world, it's easy to fall in love with the many charms of this stylish city. From its iconic landmarks to its formidable fashion and fine food, Paris is a beguiling city that attracts visitors from around the world.
We recommend basing yourself at the Hotel Plaza Athénée (which incidentally featured in Emily in Paris). Located on the prestigious avenue Montaigne, the tree-lined boulevard of French fashion, this hotel offers guests the very best of Paris, with a view of the Eiffel Tower at one end, and the Champs-Elysées at the other. This iconic location celebrates the spirit of Haute Couture, where you can rest after a days exploration, surrounded by Parisian splendour. The hotel is also home to a Dior Institute spa, five restaurants and a cocktail bar.
As a Diamond Club preferred agency, you will also receive additional benefits when booking Hotel Plaza Athénée through Jigsaw Travel.
Stop 2: Champagne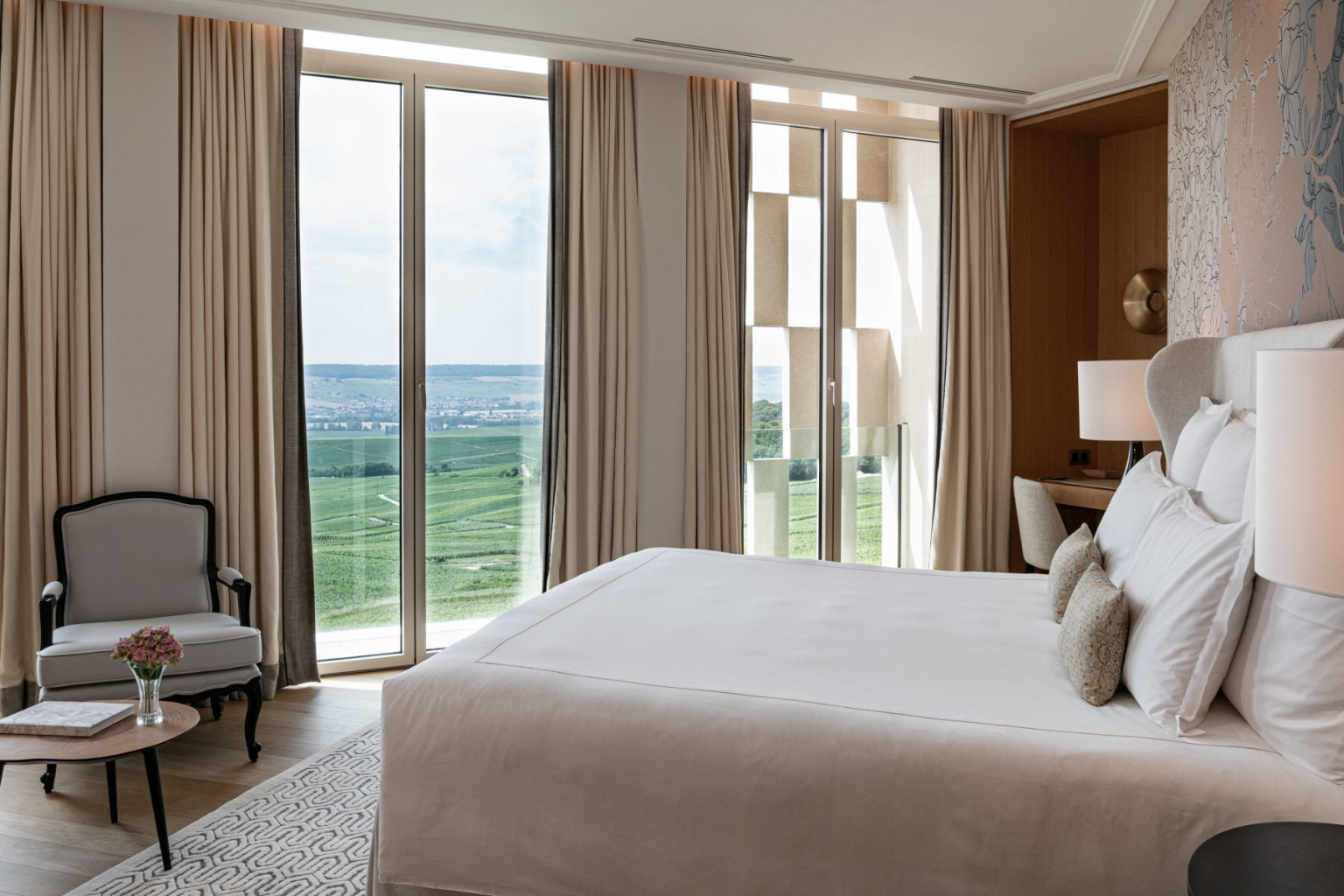 Our next stop is Champagne, the land of the world's most feted wine. Visit UNESCO listed cellars, domains and vineyards. Discover names such as Veuve Clicquot, Bollinger, Louis Roederer and many more. Jigsaw Travel has access to the most highly sought after Champange Houses, giving you access to private tastings and the opportunity to meet with leading winemakers.
After sipping your way through this sparkling region, rest your head at the Royal Champagne Hotel & Spa. This boutique resort style hotel features 47 luxuriously appointed guest rooms, all designed with a sleek natural feel and featuring magical views over the Champagne region.
Stop 3: Gordes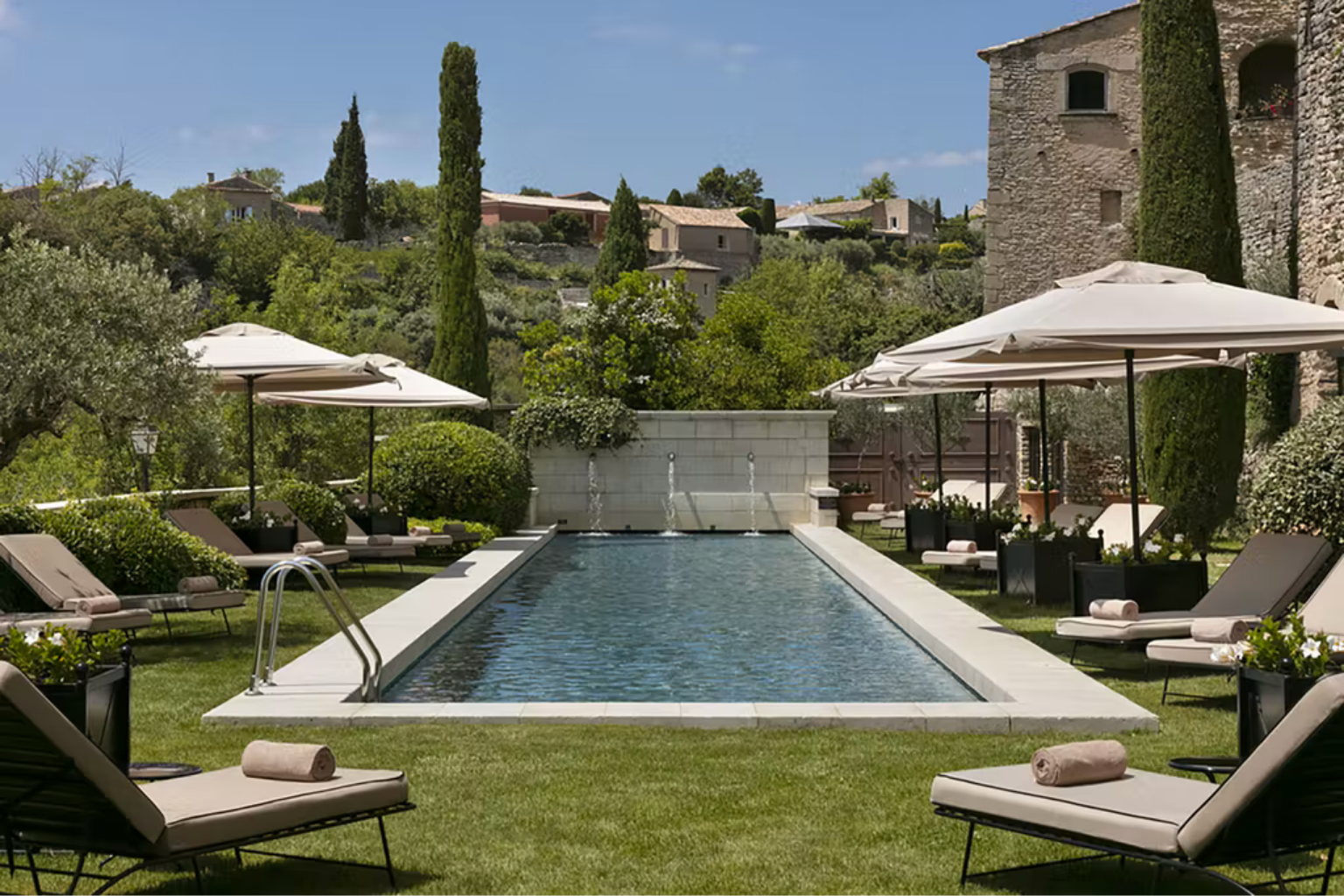 Make your way south to the stunning hilltop village of Gordes. Known as one of the most beautiful villages in France, Gordes is almost as beautiful as the work created by the artists who have lived there. It is a village steeped in the past and an atmosphere of artistic talent and creativity is found in every building.
Built on the foothills of the Monts of Vaucluse, Gordes is a village packed with history and character. Here you will get lost in the labyrinth of charming cobblestone streets (or 'calades') and discover dwellings of white stone carved into the sharp cliff of the mountain.
Slow down the pace and spend a day or two at Airelles Gordes La Bastide. A true Provencal gem, this boutique accommodation sits on a cliff-top, overlooking Gordes. A former stately home, it has retained all its old charm. And the memory of its illustrious former occupants is found in every nook and cranny. Discover portraits, art-objects, furniture and leather- bound books in the sumptuous interior, which invites guests to relish the history of La Bastide and return to the splendour of the 18th century, when the art of French living was at its peak.
Stop 4: Aix-en-Provence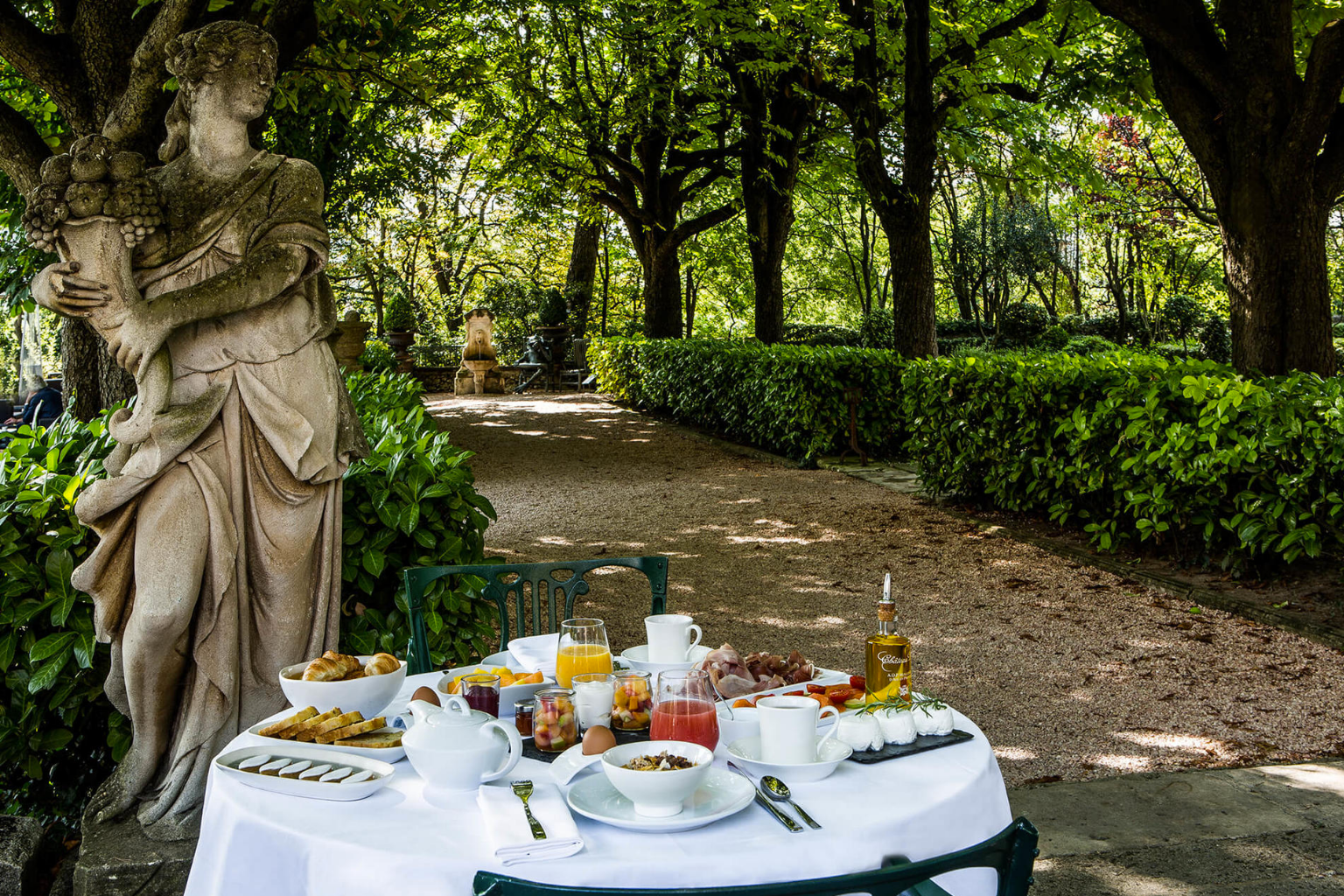 A short drive from Gordes is Aix-en-Provence, famously known as the 'City of a Thousand Fountains', with the Rotunda fountain (built in 1860) the centrepiece of the show. Aix-en-Provence is also famed for its outdoor markets, shopping and as the home of Paul Cézanne (1839-1906) who lived and did most of his work here. It is also the ideal base for exploring the wider Provence region, home to heritage buildings, hilltop villages, gourmet food experiences and stunning natural scenery.
Base yourself at Le Pigonnet, this accommodation offering is the ultimate in luxurious discretion, tucked away within a secret garden, just a few minutes walk from the centre of Aix-en-Provence. You will feel as though you have stepped back in time as you make your way up an alley lined with plane trees to discover the hotel. A few mullioned windows evoke the original 18th century foundations, leaves crawl across the façade and the green shutters ooze timeless charm. A sculpture of Saint Peter holds the key to this garden of Eden, which is the hotel's most cherished treasure.
Stop 5: Côte d'Azur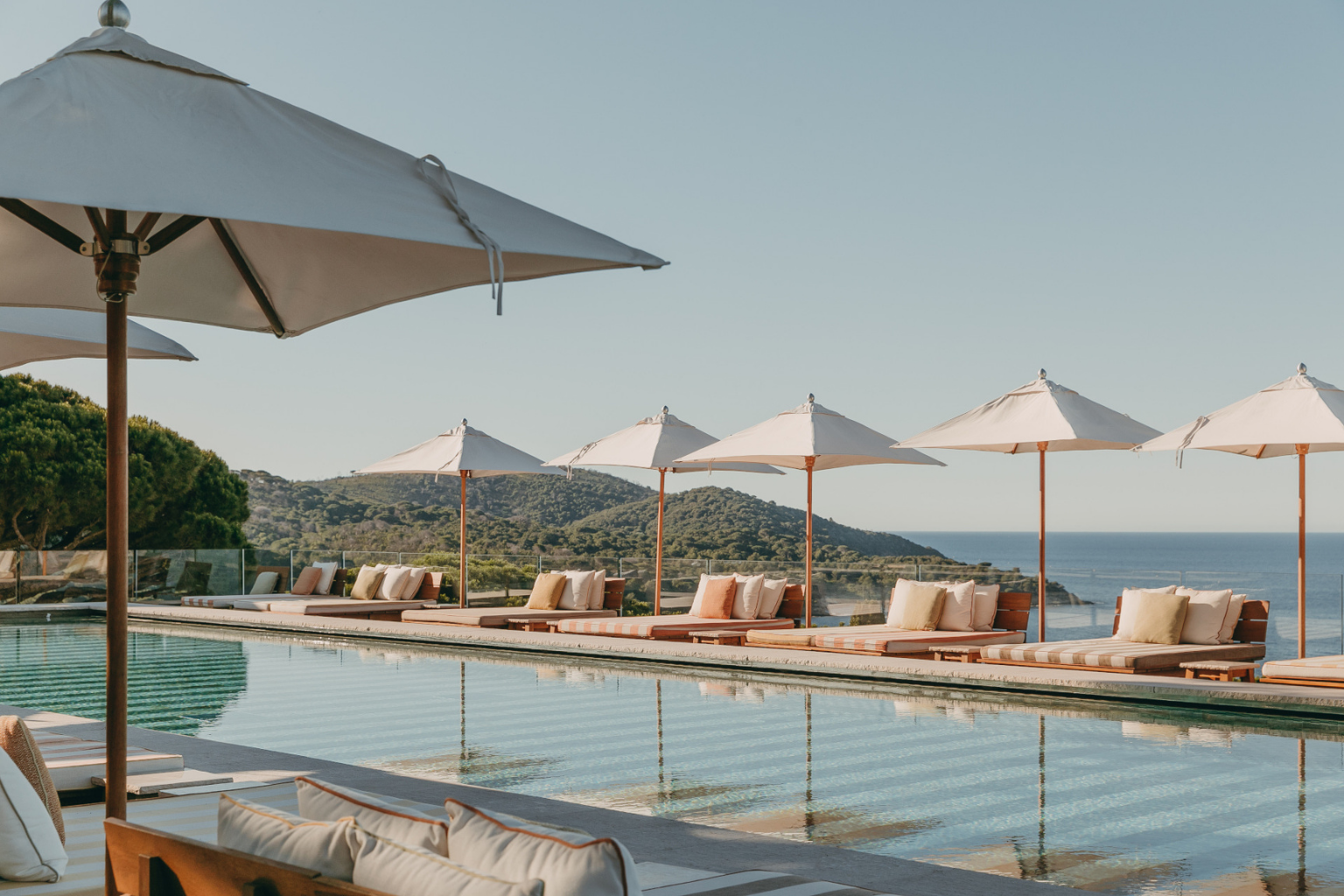 A trip to France wouldn't be complete with a visit to the dazzling Côte d'Azur (French Riviera) region. This destination has been attracting the glamourous set since the 1960s and is known to this day for its vibrant nightlife, gourmet food and beautiful beaches.
For a healthy injection after perhaps a little over indulging, consider a stay at Lily of the Valley. A member of the Leading Hotels of the World collection, Lily of the Valley is a 5-star luxury hotel, dedicated to weight loss, sport and well-being. A few minutes from Saint-Tropez, it is established in a preserved landscape: that of the Cap Lardier estate, just moments from the beach of Gigaro. Each of the luxurious rooms feature private terraces, providing plenty of space to relax while you give your diet a healthy boost, before continuing your travels.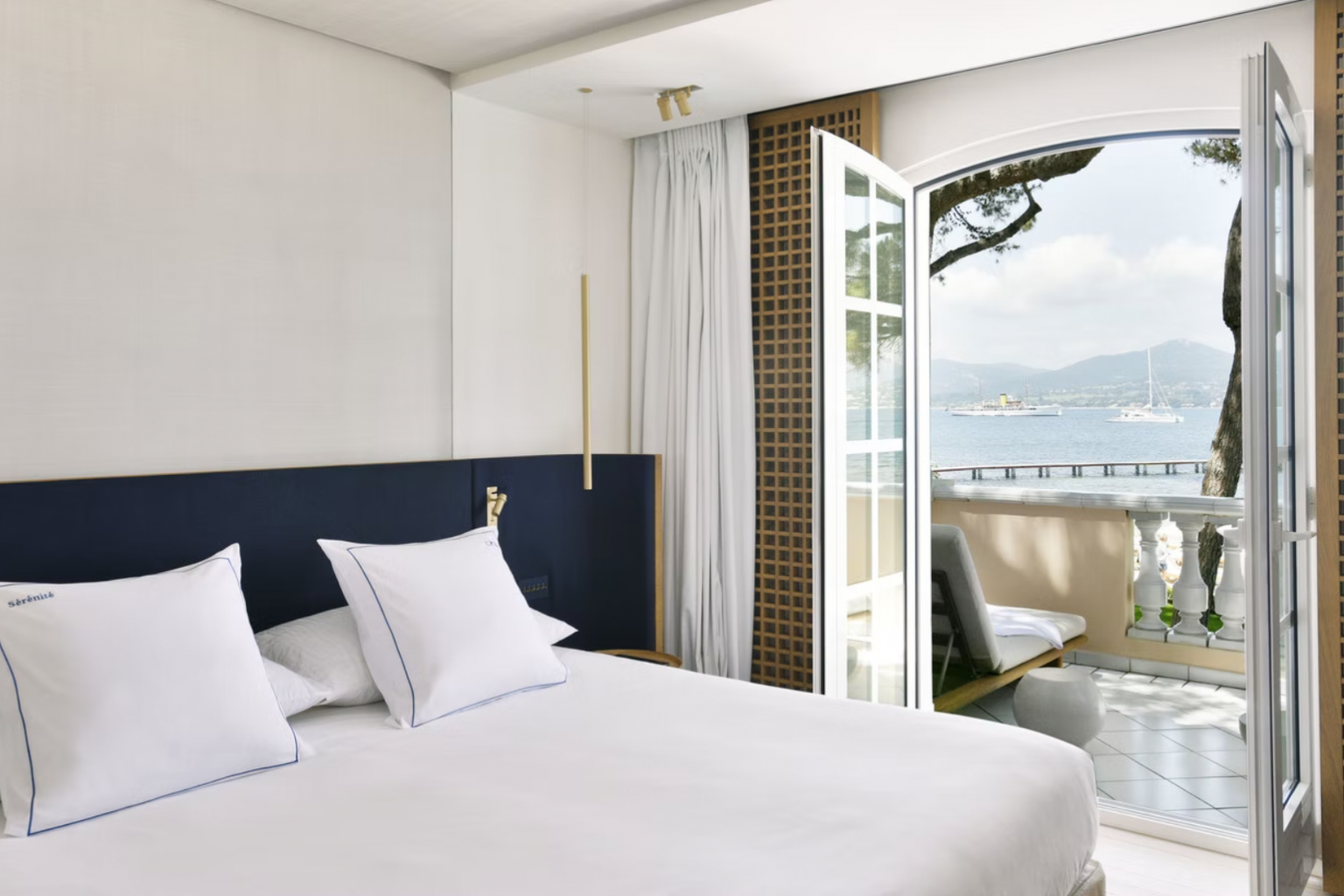 Alternatively, consider a stay at Cheval Blanc St-Tropez. Here, century-old pine trees frame the sea views offering a haven of tranquillity in this glamorous location favoured by the world's trendiest. Deep blues and stark whites create a calming effect in the 30 contemporary rooms with terraces overlooking the yacht-dotted bay. Be tantatlised by the flavours of Provence at the three Michelin stared La Vague d'Or restaurant overseen by chef Arnaud Donckele.
Side note: fans of the Cheval Blanc brand (which is owned by the Louis Vuitton group, LVMH) will also be happy to note that the Cheval Blanc Paris has just opened its doors. Housed in a majestic historic building, it is located just steps away from the Louvre and the Marais, in front of the Left Bank.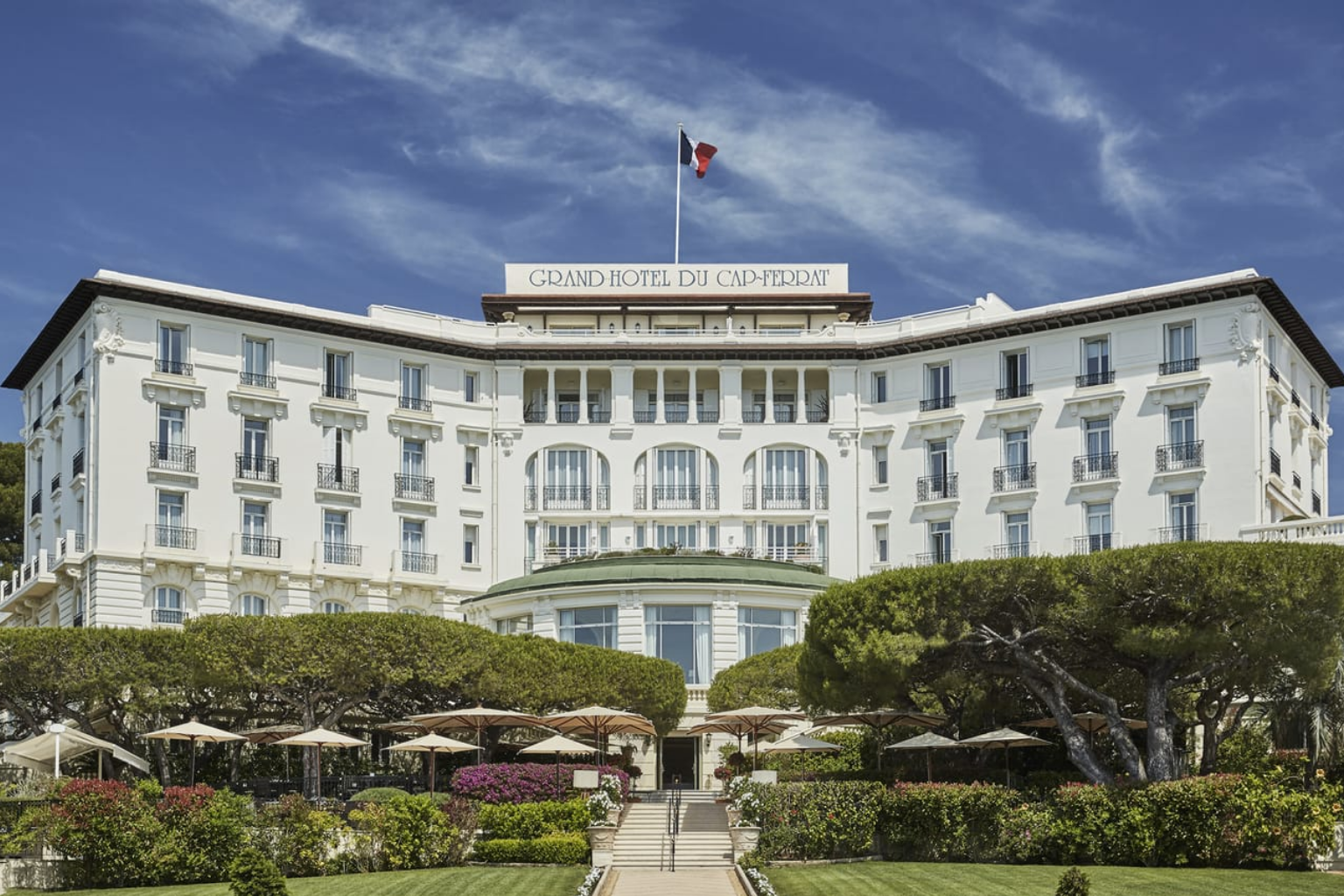 For some celeb spotting head to the Grand-Hôtel du Cap-Ferrat, which boasts a guestbook signed by everyone from Elizabeth Taylor to Winston Churchill. This Four Seasons Hotel sits upon an enviable perch overlooking the Mediterranean Sea and has been the epitome of Côte d'Azur chic for more than a century. Today, sumptuous rooms with views from Nice to Monaco, Michelin-starred Provençal and Mediterranean cuisine and a lively pool club keep this landmark hotel at the forefront of Riviera life. Emily in Paris fans will also recognise this hotel from the second series of the show. The hotel also featured in the Absolutely Fabulous movie.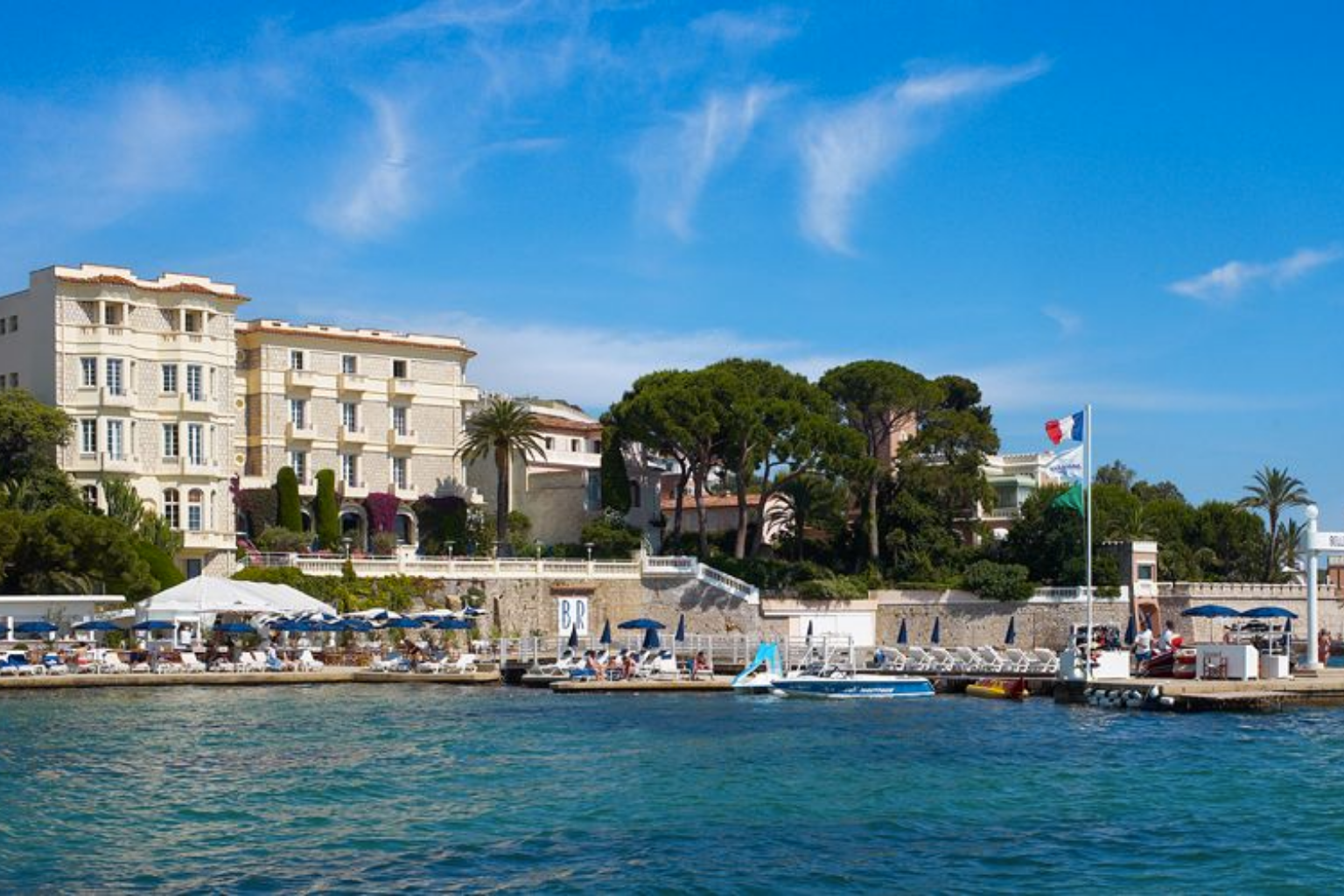 Graciously poised above the sparkling shores of the Mediterranean, Hôtel Belles-Rives is a legendary Art Deco mansion with sweeping sea views from rooms with impressive balconies. Expect a unique experience where the mantra is 'subtle extravagance' with culture, sports, relaxation and great food all part of the daily mix.
The former home of Scott Fitzgerald and his wife, Zelda, the Hôtel Belles-Rives' bold Art Deco styling and blue striped awnings has a nostalgic ring reflecting the riotous glamour of that heady era. Today, time spent on the private beach and balmy evenings in the piano bar and dining by the water's edge recreates the chic elegance of those bygone days. Keep reading below to find out how you can WIN a stay at this hotel.
Why book with Jigsaw Travel?

We are preferred partners with each of the above mentioned hotels, this means that our clients get additional benefits when booking through us. Extra benefits include items such as complimentary upgrades, bonus F&B credits, early check ins / late check outs, plus more.
The above is just a taste of the many enticing travel destinations in France, there are many more wonderful areas to visit such as Normandy, Bordeaux and the French Alps. Chat to our friendly and knowledgeable travel agents by emailing enquiries@jigsawtravel.com.au and we can craft you a bespoke itinerary taking in the very best of this fascinating country.