A Pacific Island holiday is high on everyone's radar as we inch closer to our borders reopening and international travel once again becomes possible. Fiji has announced its borders will open to Australian travellers on 1 December and we anticipate that other Pacific Islands won't be far behind. 
Home to idyllic beach settings, remote tropical islands, endless turquoise waters and friendly locals, the Pacific Islands' offer the perfect mix of relaxation, adventure and indulgence. Add to the mix an ever-expanding collection of high end luxury resorts, where friendly and attentive service is paramount, and you have the perfect post lockdown tonic that everyone is hungry for.
Keep reading below to discover a taste of some of the incredible resort destinations that can be found in the Pacific Islands. 
BOOK NOW TO AVOID DISAPPOINTMENT
We highly recommend BOOKING NOW to avoid disappointment. We are seeing incredibly strong demand for not only the Pacific Islands, but other international destinations such as Europe as Australians look for options beyond their own borders this summer. Get in touch with one of our expert team members at enquiries@jigsawtravel.com.au and start planning your trip now as we anticipate that these destinations will book out quickly.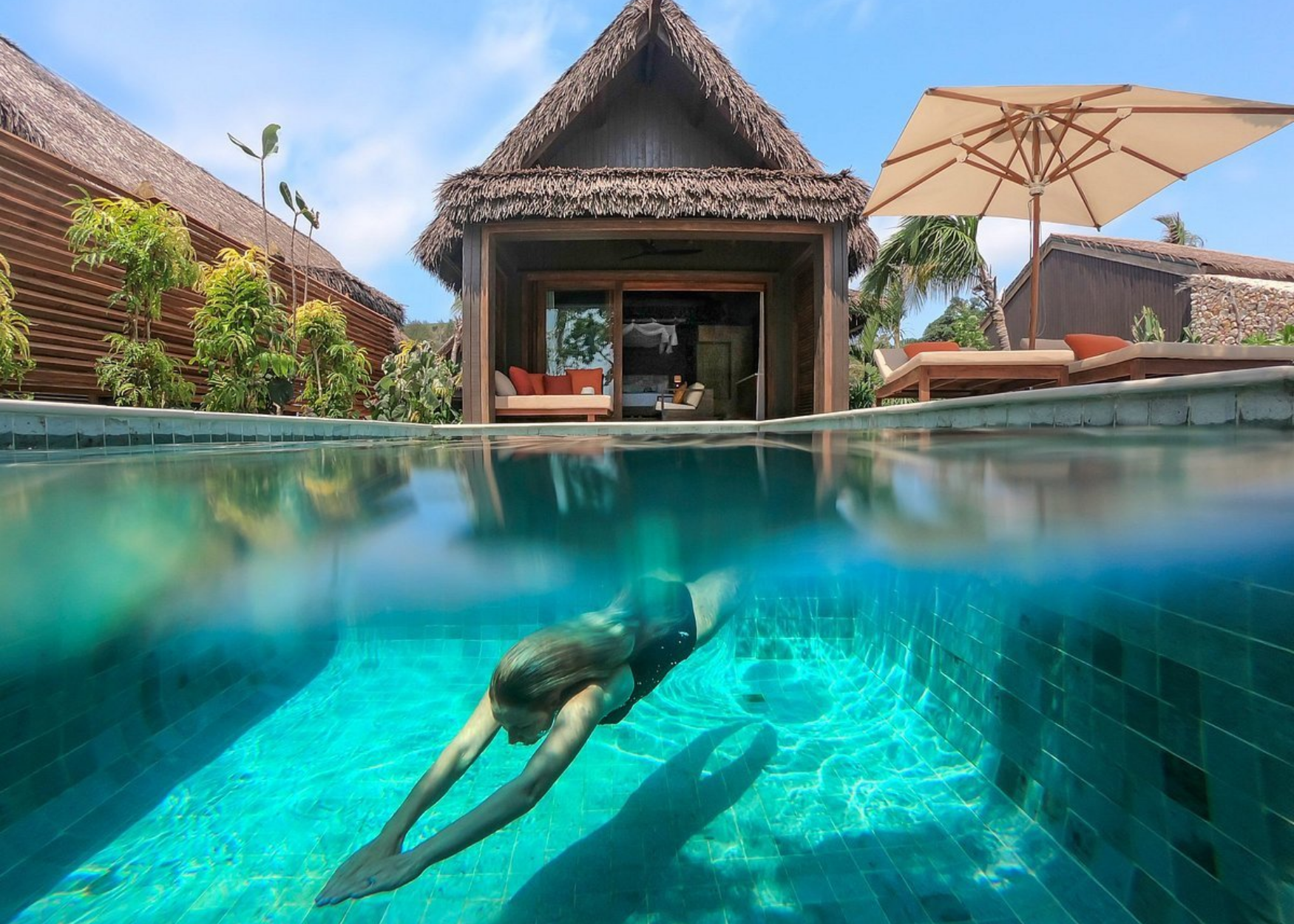 WHY BOOK WITH JIGSAW TRAVEL?
The question is often asked, why book with Jigsaw Travel? Or why book with a travel agent at all? The answer is quite simple, and in these times, it's more relevant than ever – it's because we are experts at what we do and we have an intimate knowledge of the travel industry.
We live and breathe travel, we know which destinations are welcoming travellers back and when, we know what's new and what's hot right now and we know who offers the best of the best when it comes to accommodation, tour options, flights, activities and more. This knowledge allows us to curate itineraries for each of our clients, designed specifically to meet their needs and exceed their expectations.
Our knowledge, experience and connections also ensure we are well equipped to respond quickly to any unforeseen challenges, with our team acting as your personal travel advocates.
If a flight is delayed or cancelled, if something needs to be rescheduled, if a supplier ceases to trade, or a natural disaster or personal accident occurs, our team can provide advice and assistance in a timely manner, taking the burden off your shoulders. In today's current climate, this is more relevant than ever.
It's no secret that post pandemic travel will look a little different from what we are familiar with, with changes to border restrictions and processes. Our expertise will not only provide you with peace of mind as you plan your next overseas holiday, it will also save you valuable time working through the ever-changing situation.
There is a perception that booking direct or online through a travel wholesaler will give you the deal of a lifetime. But you'd be surprised to learn that we can usually match online deals and regularly offer even better deals with add-on experiences, room upgrades, spa or dining credits and more. In short, our expertise will save you both time and money, whilst also providing insider tips and industry insights.
Think of us as your friendly, personal travel concierge, ready to help you as you navigate the post pandemic world of travel.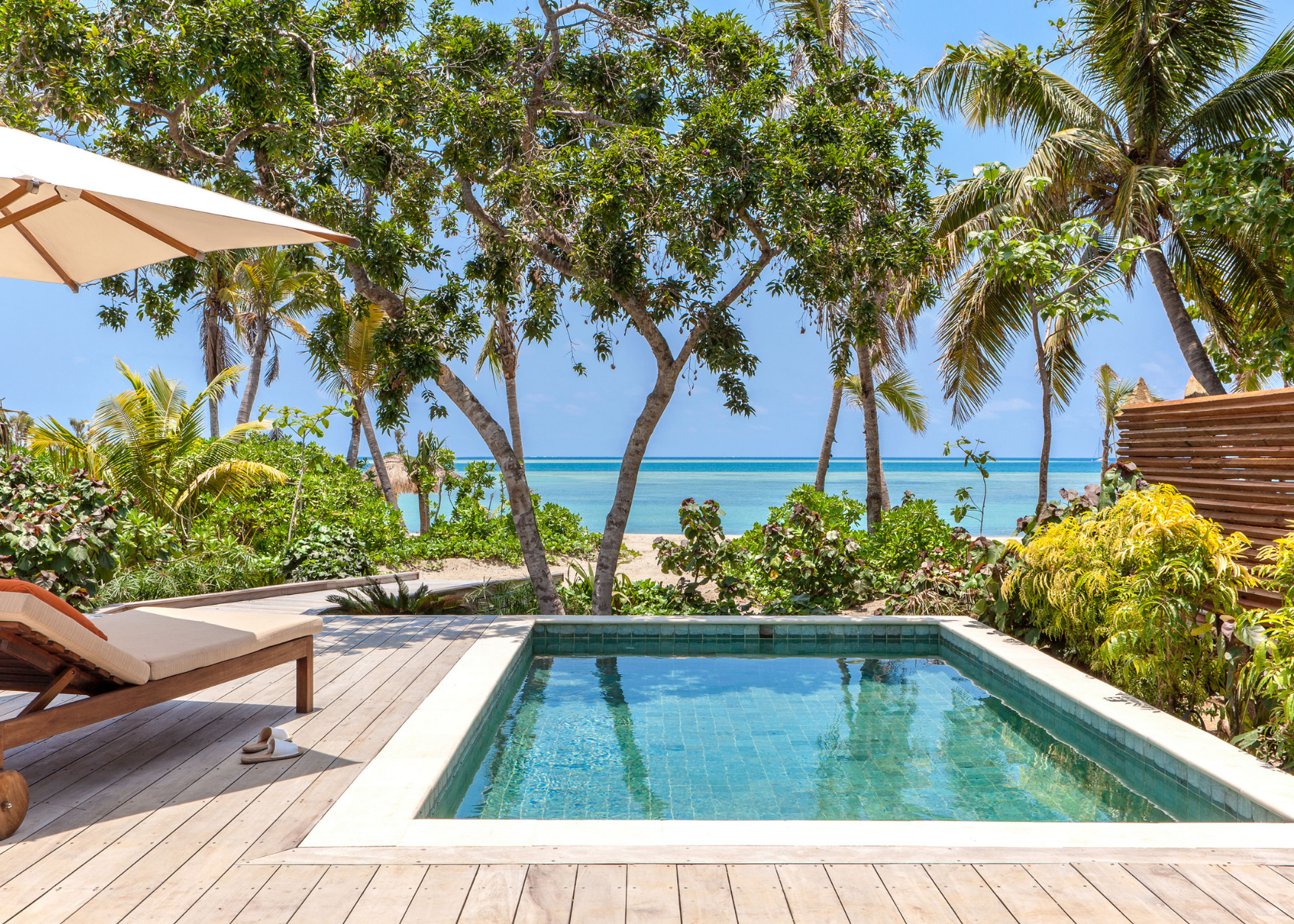 FIJI
SIX SENSES
Six Senses Fiji is set on the secluded sanctuary of Malolo Island, the largest of Fiji's Mamanuca Islands and surrounded by crystal clear waters, offering a picture-perfect white sandy beach for guests. It is ideal for ocean enthusiasts looking for their own relaxing piece of tropical paradise.
The resort features 24 spacious villas, all with private pools, outdoor shower and a personalised Guest Experience Maker (GEM) service. There are five restaurants and bars on site, including signature restaurant, Tovolea which overlooks the ocean and serves fresh local seafood and Fijian inspired cuisine.
The resort features an enticing array of activities for both active guests and those who prefer to sit back and relax. These include: Cooking classes, an outdoor KaloKalo Cinema, local village tours, Surf Academy, Snorkelling and Diving, Sailing, and a range of water sports including kayaking, water-skiing, stand up paddle boarding, island hopping and sunset cruises.
Virtuoso travel benefits when booking Six Senses Fiji with Jigsaw Travel:
Upgrade on arrival, subject to availability

Daily full breakfast in Tovolea Restaurant for two guests per bedroom, for duration of the stay

Complimentary 60 minute massage for up to two people, per room, once during stay

One time 3 course sunset dinner

Early Check-In / Late Check-Out, subject to availability

Complimentary Wifi

CASTAWAY ISLAND
For the ultimate family getaway, Castaway Island offers everything you need for an all-inclusive stay. Located on a pristine private island in the heart of Fiji's Mamanuca Islands group, this 4 star resort is surrounded by white sandy beaches, vibrant coral reefs and azure South Pacific waters. Accommodation is provided in traditional Fijian bures, with a variety of different sizes available to cater for different sized groups.
Family members of all ages will love the vast array of activities on offer, both on land and in the water. Foodies are also well catered for, with the Resort's four dining offerings serving up delicious Fijian and international fare with a strong emphasis on sourcing fresh, local seasonal produce. All of this is enhanced by the genuine warmth and hospitality of Castaway's family of staff, warmly welcoming guests back year after year.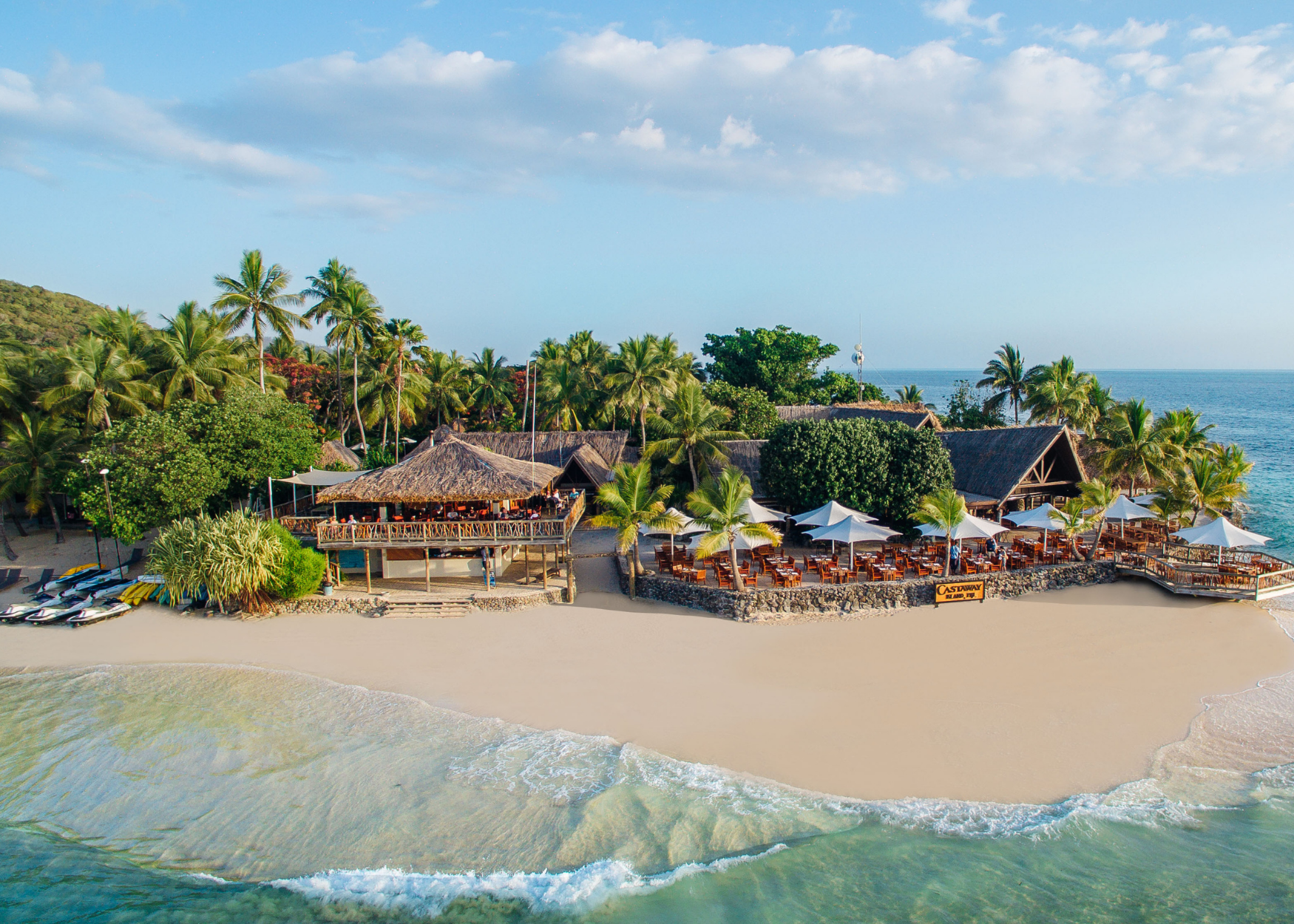 COOK ISLANDS
MOTU
Tucked away on the shores of Rarotonga's stunning Titikaveka lagoon, MOTU (meaning island) is a stylish new adults only haven for tranquillity and relaxation. Offering ten self-contained villas within footsteps of the white sand beach, the newly modernised villas invite sophisticated relaxation with designer interiors and a collection of artworks from across the Pacific.

Guests are invited to explore the colourful sea life of the lagoon with snorkelling and kayaking gear included with each stay, or they can hop on an electric bicycle and discover the beauty of the tiny island and its people. Established as a trust by the New Zealand-based Dunn family, the profits from MOTU go into the local community through initiatives in healthcare, education and the arts.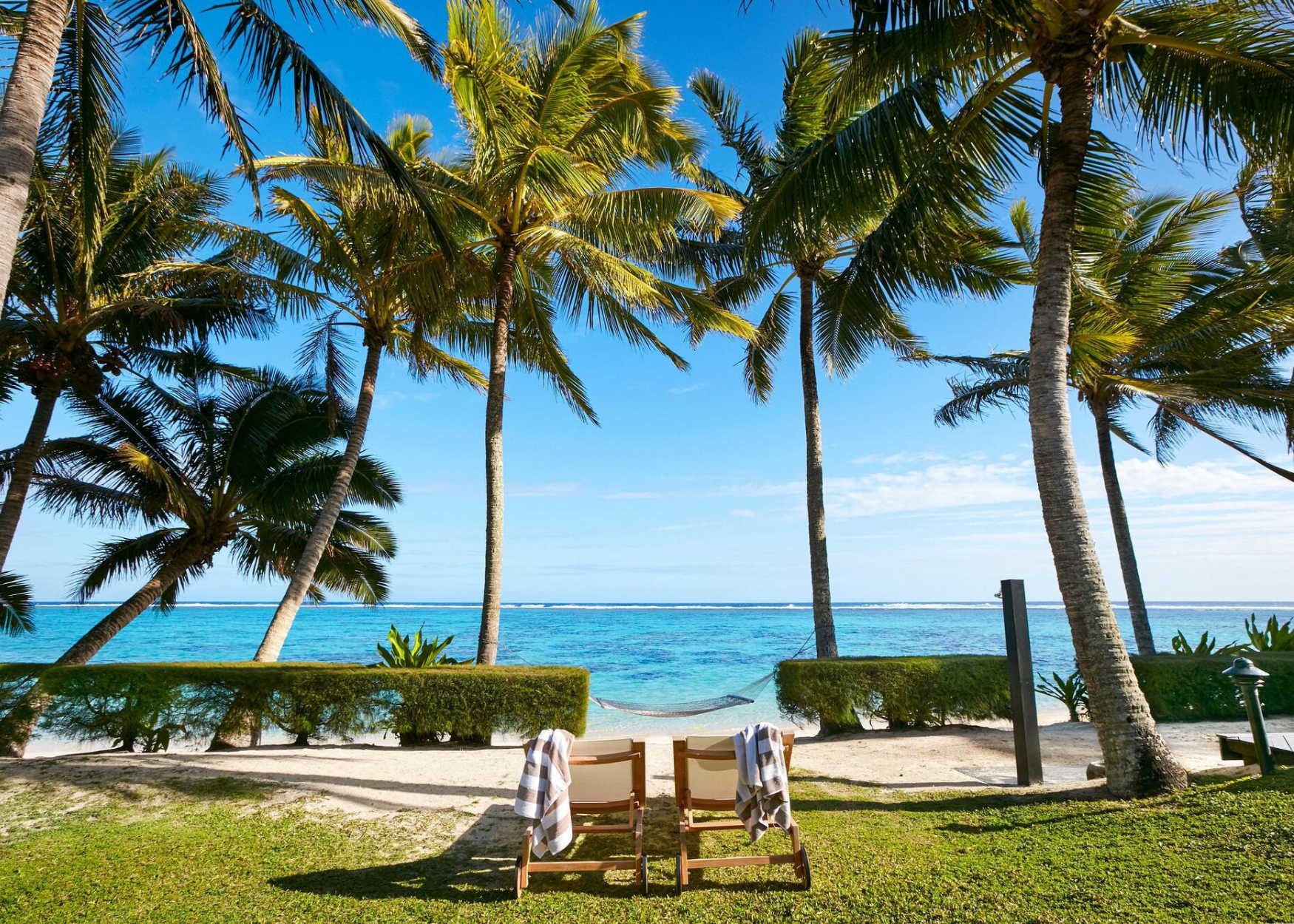 Discover more travel inspiration on our social media @jigsawtravel on Instagram and Jigsaw Travel Facebook.