When exploring some of the world's most remote and rugged locations you'd be forgiven for thinking your accommodation options were limited. However, as can be seen below, you certainly don't need to forfeit the creature comforts of home when detouring from the well-treaded path.
From luxurious off-grid lodges to ultra-luxe glamping, high altitude hotels to sustainable safari suites, the options are as enticing as they are exciting. You can find yourself viewing the Northern Lights from an infinity pool in northern Iceland, learn about the Nomadic way of life in Mongolia, take a front row seat at an iconic bear viewing site in Alaska or stay amongst mountain gorillas in Rwanda. 
Get in touch with one of our expert team members at enquiries@jigsawtravel.com.au to find out more about these remarkable accommodation offerings and start planning your trip now.
Deplar Farm, Iceland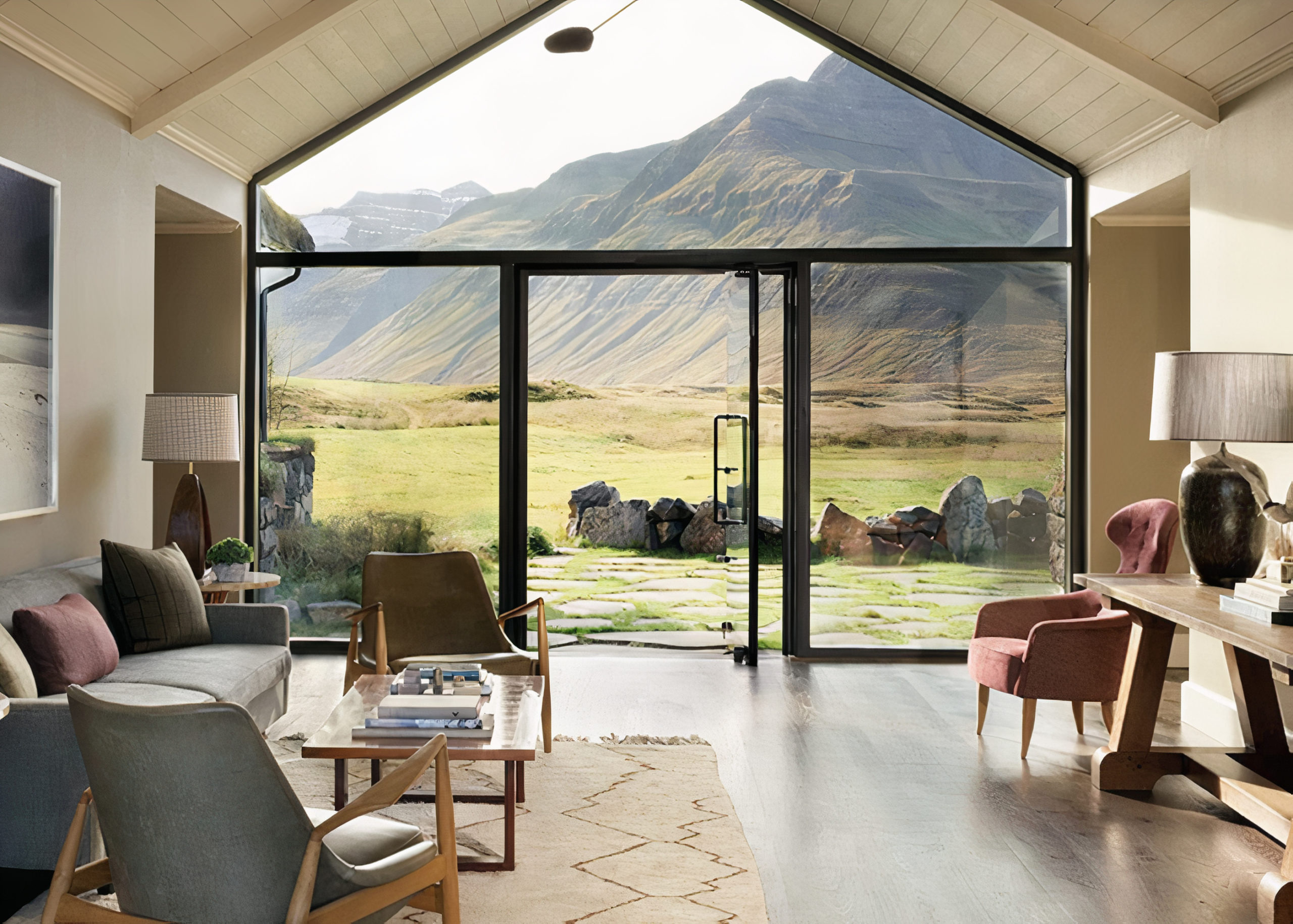 It doesn't get much more remote than a stay at Deplar Farm in the Fljót Valley in northern Iceland. This remote area is a gateway for adventures ranging from skiing to sea kayaking and the perfect location for viewing the Aurora Borealis due to its notable lack of artificial light. Located on a converted sheep farm, Deplar Farm is an off-the-grid luxury lodge that blends into the natural landscape. Home to just 13 rooms, Deplar Farm has a strong focus on wellness, with a premium spa facility featuring two Isopod flotation tanks and three treatment rooms, indoor and outdoor hot tubs and stunning geothermal indoor/outdoor infinity pool with a swim-up bar, from which you are rewarded with a front row seat to the Northern Lights. 
Three Camel Lodge, Mongolia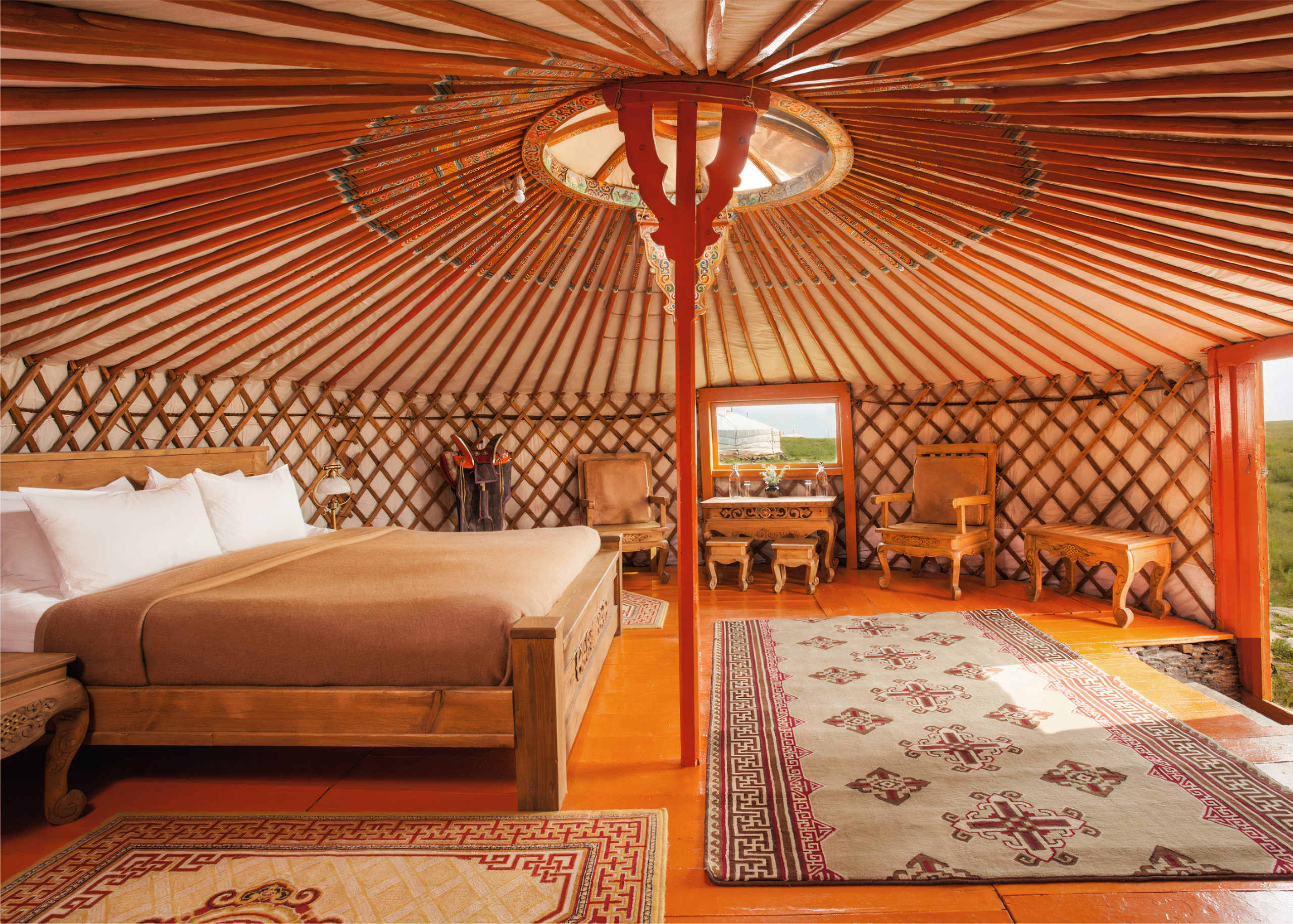 Learn the nomadic way of life at Three Camel Lodge in Mongolia's Gobi Desert. Nestled in the heart of the Omnogobi Aimag, this luxurious, yet authentic Lodge is tucked beside an outcrop bearing ancient petroglyphs. The mission here is to offer explorers the spirit of Mongolia and its nomadic people through authentic experiences while preserving the very earth and culture that is proudly showcased. Each guest learns about the nomadic way of life, as well as its traditions and customs, through visits with nomadic families. Ingredients for the restaurant's gourmet meals is grown and sourced locally. Most importantly, Three Camel Lodge was built entirely by locals and continues to be staffed entirely by native Mongolians.
White Desert, Antarctica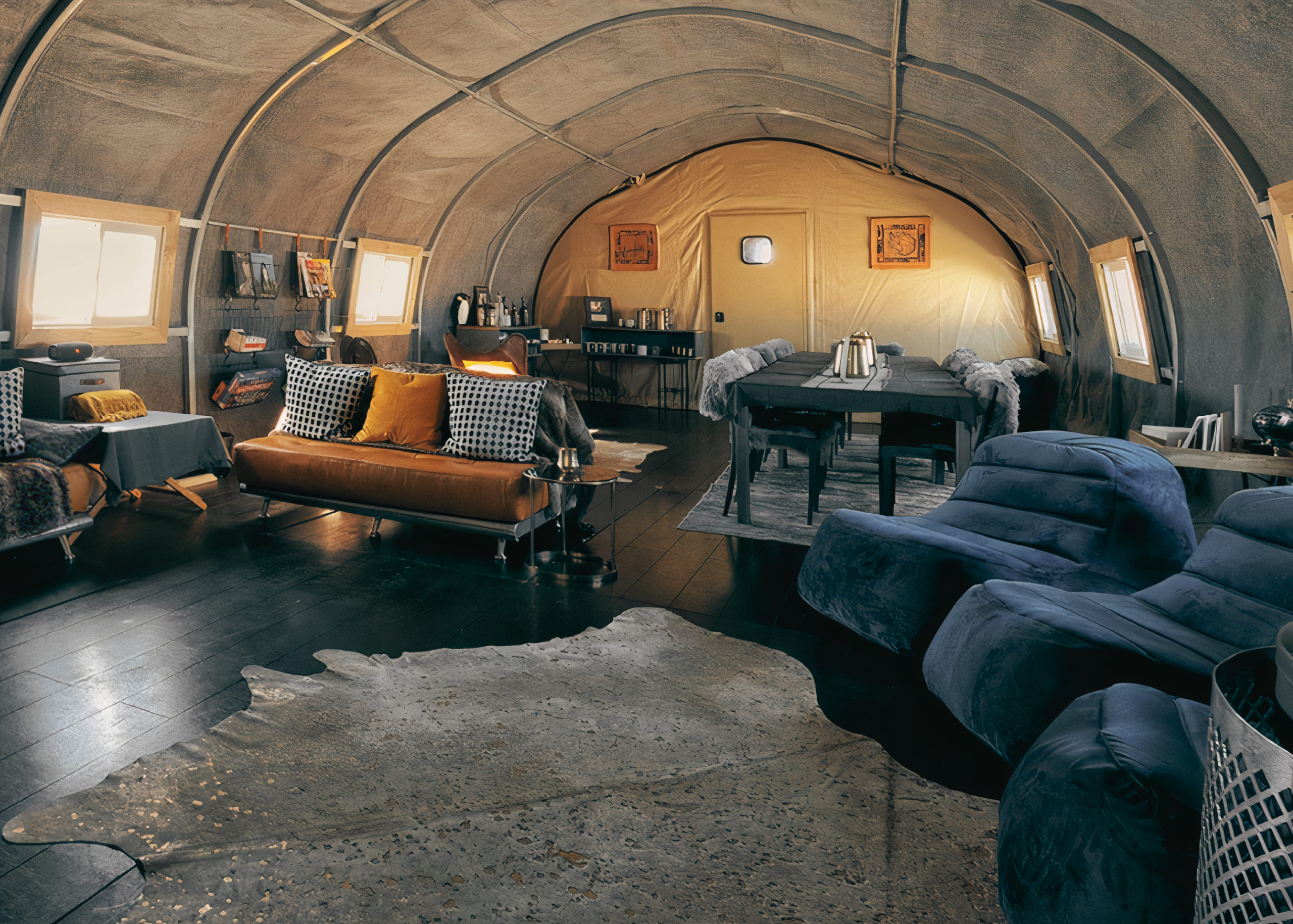 Experience the ultimate Antarctica adventure with a stay at White Desert, which now boasts two ultra-luxe camps. After landing on the ancient blue ice of Wolf's Fang Runway, guests are whisked away to either Whichaway – their flagship luxury retreat with breath taking views across the freshwater lakes of the Schirmacher Oasis, or to Wolf's Fang – a brand new camp where luxury and adventure meet in the mountains of Queen Maud Land. Whichaway is home to a collection of seven cutting edge pods, whereas Wolf's Fang boasts six heated bedroom tents that are equipped with ensuite washrooms, replete with shower rooms. Perfectly suited for either adrenalin seekers or those seeking peace and serenity, White Camp is only open on select dates from December to January each year.
Under Canvas Yellowstone, USA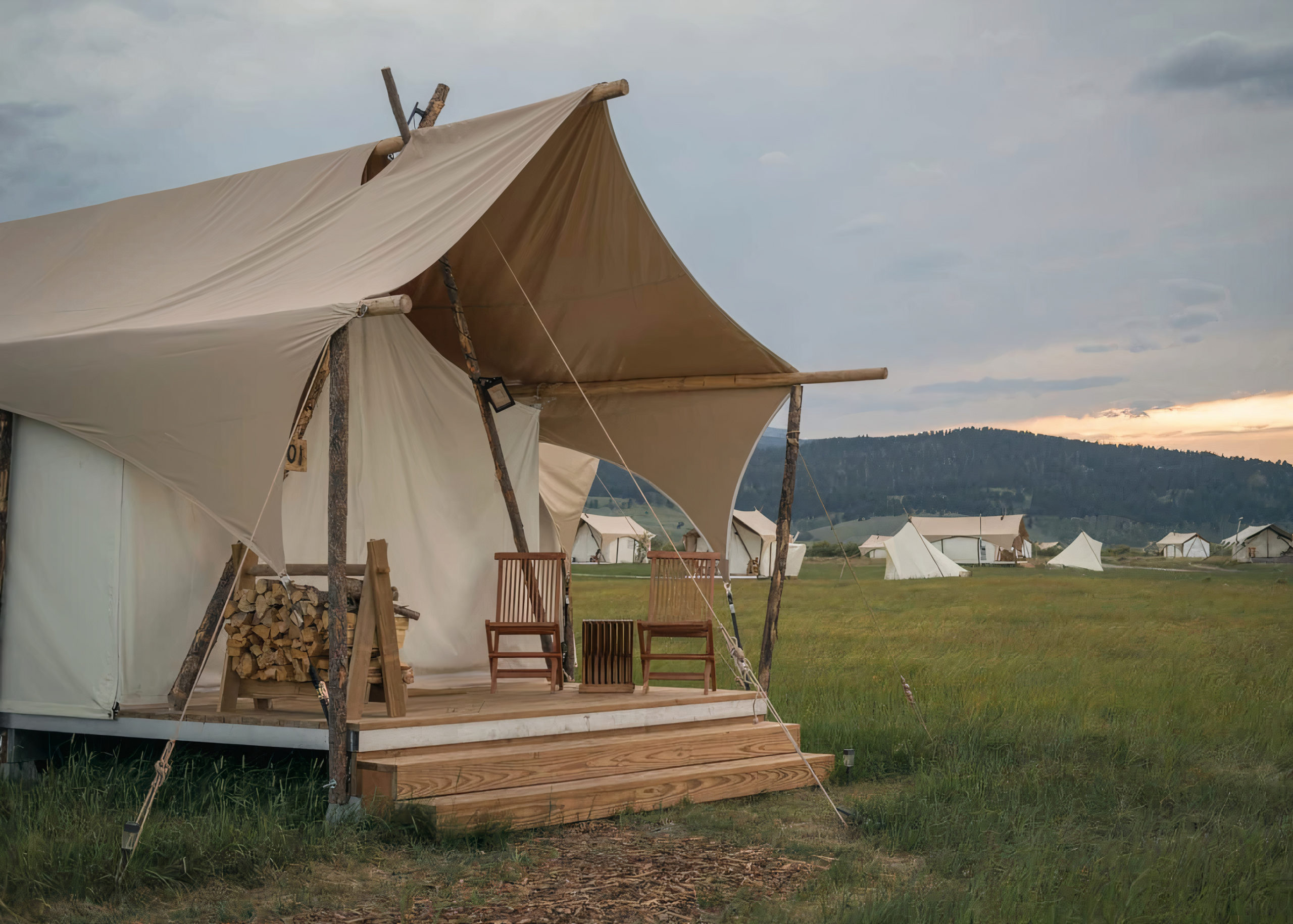 Home to various sites across the USA, Under Canvas allows you to immerse yourself in the great outdoors without forgoing the comforts of home. With offerings covering many of the USA's most iconic natural attractions, one site very worthy of a mention is the award winning Under Canvas Yellowstone. Located just 10 minutes from Yellowstone National Park's West Entrance, this safari-inspired glamping destination serves as a gateway to Montana's unique hydrothermal and geologic wonders, diverse wildlife and boundless outdoor recreation opportunities. At this one-of-a-kind outdoor experience, you will be wowed by starry night skies, wild landscapes, healthy cafe-style dining, and upscale, private tents.
Brooks Lodge, Alaska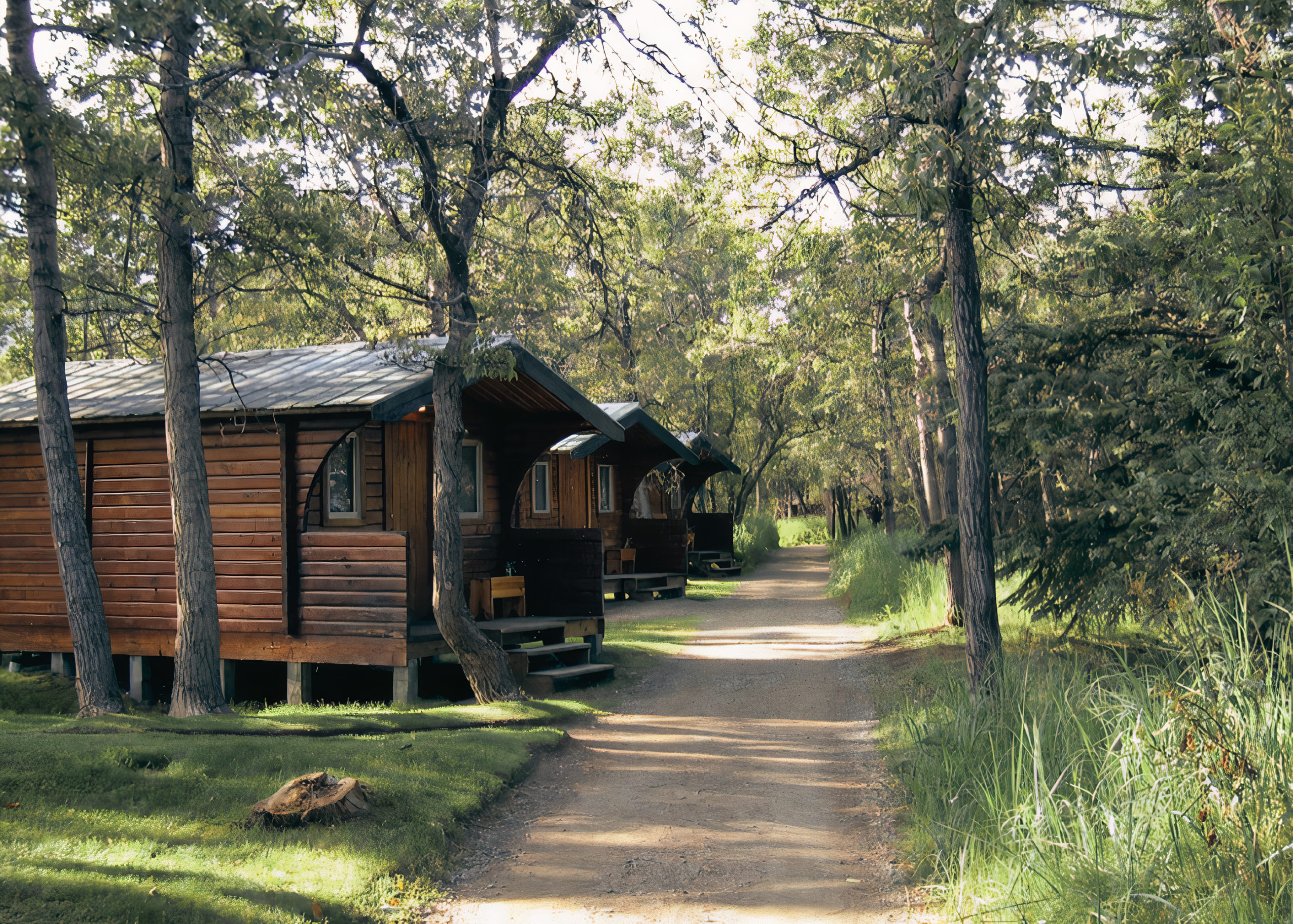 For a remote and rustic Alaskan adventure, you can't go past Brooks Lodge overlooking the infamous Brooks River in the heart of Katmai National Park. Originally conceived as a fishing camp, the lodge has been in operation since 1950. The lodge is made up with 16 cabins, each sleeping up to four guests, while the spacious main lodge boasts a spectacular view of the aquamarine Naknek Lake. The world famous bear viewing at Brooks Falls is only a short walk from the Lodge. As many as fifty bears live along the mile and a half long Brooks River during the height of the salmon season, meaning you can view these magnificent creatures in their wild habitat (while keeping a safe distance).  
Tierra Atacama, Chile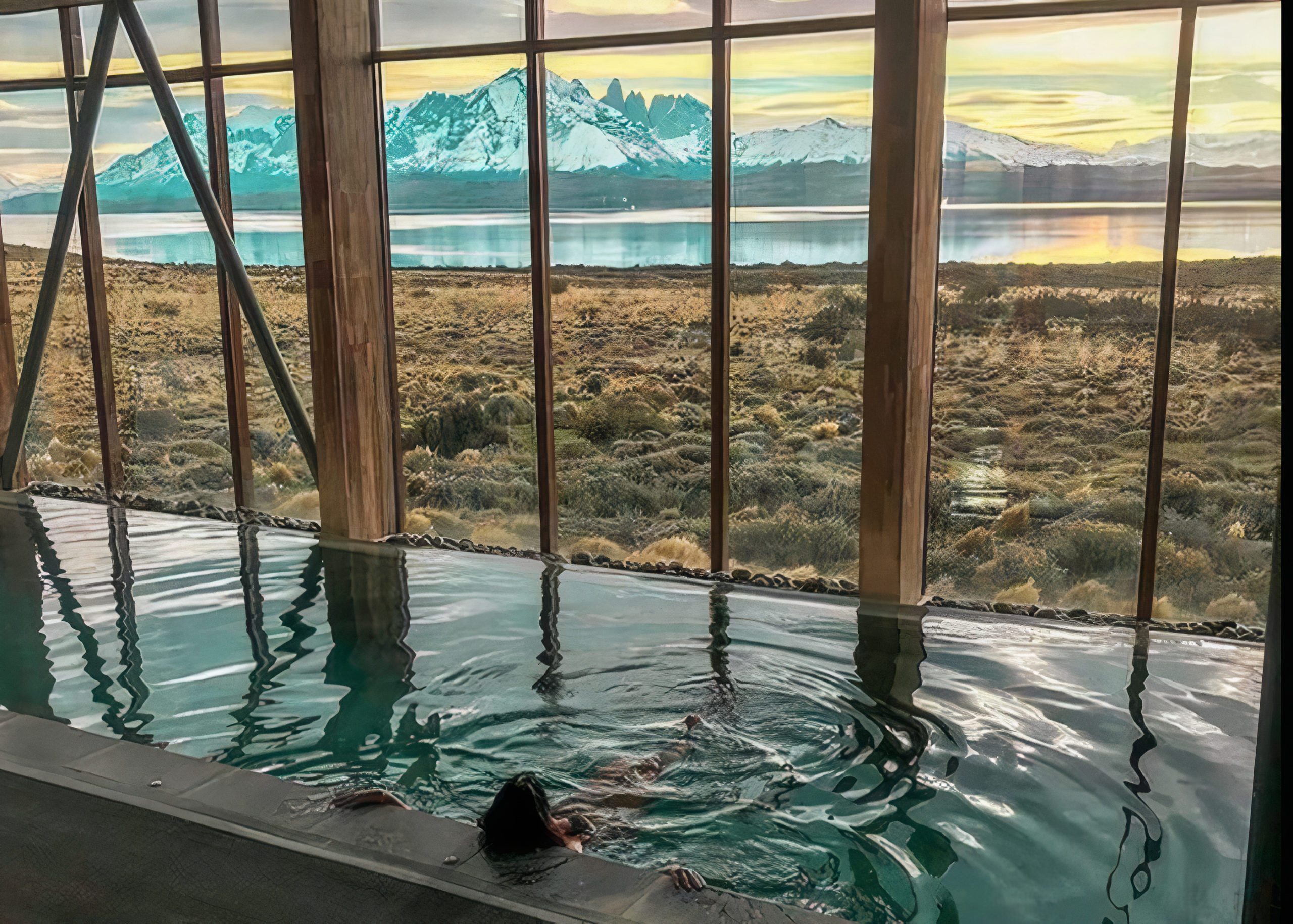 Escape to a world of clear night skies, high altitude lagoons and moon-like valleys at Tierra Atacama. High in the northern desert of Chile, the Tierra Atacama lodge encapsulates exquisite design, authentic experiences and an intimate, home-away-from-home atmosphere. Situated on the edge of San Pedro de Atacama, this all-inclusive hotel was designed by some of Chile's most renowned architects, with regional sensibilities, eco-friendly design and boutique comforts firmly in mind. Recognised as leaders in the sustainability space, this hotel also features a beautiful day spa and is a home to restaurant which focuses on local produce and traditions. 
Singita Kwitonda Lodge, Rwanda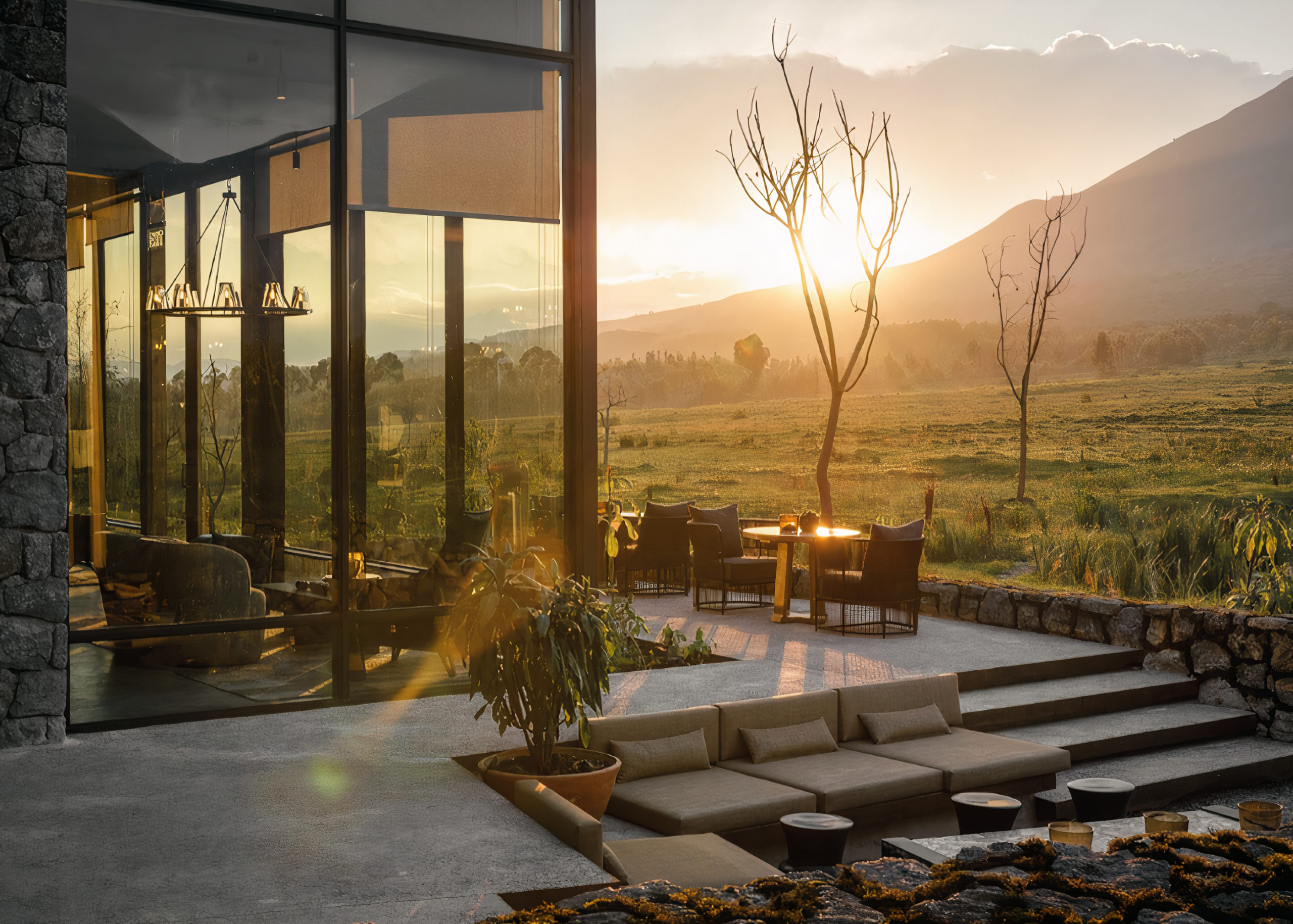 Set in a truly remarkable location, Singita Kwitonda Lodge can be found on the edge of Volcanoes National Park in Rwanda, where more than a third of the world's remaining mountain gorillas find refuge. The properties unrivalled position puts once in a lifetime gorilla trekking experiences within easy reach. Each of the eight luxurious suites features a private heated plunge pool, wellness treatment area, indoor and outdoor fireplaces and large timber-framed windows that offer stunning views. A dedicated conservation room, on-site nursery and vegetable garden providing fresh produce for the lodge's farm-to-table food journey further enhances the experience.
Habitas Namibia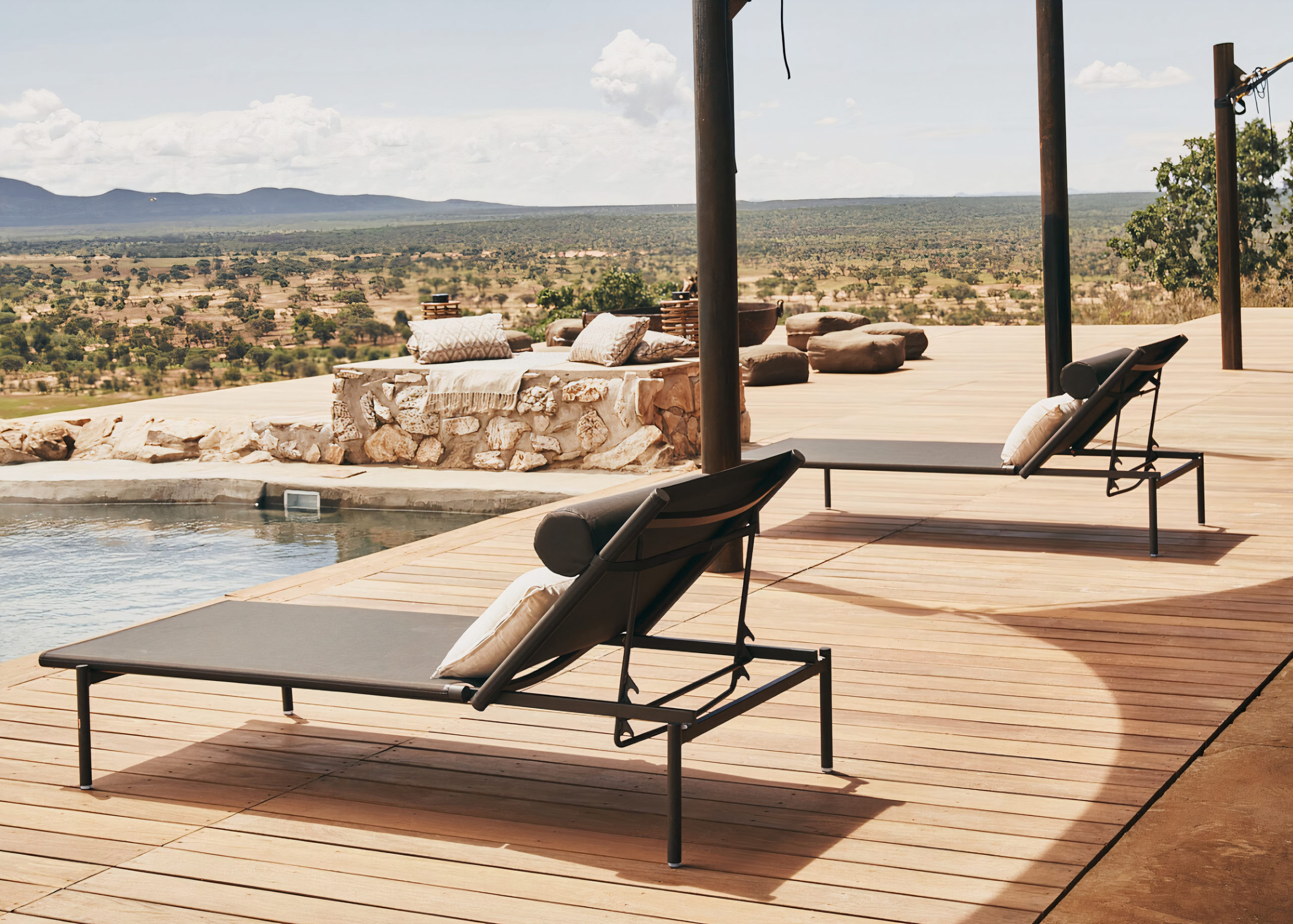 Add Habitas Namibia to your list for an unforgettable adventure to explore, learn and discover the unique wildlife, nature and culture of Namibia. Here you will find yourself surrounded by diverse natural habitats and hundreds of rare species of wildlife such as rhinos, zebras and wildebeest. Located within a sprawling private estate covering almost 50,000 hectares, Habitat Namibia is home to 16 sustainable luxury safari suites, all offering sweeping panoramic views of the surrounding landscape. Made from natural materials, each room is integrated into its environment and designed with comfort, sustainability and understated luxury in mind. Guests can enjoy immersive safari drives, conservation activities, guided nature walks, mountain bike safaris, savanna yoga and more.
Aman 7-night journey, Bhutan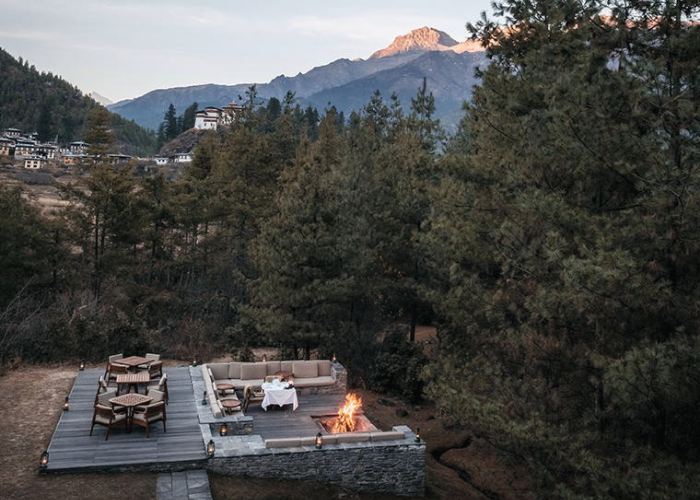 For the ultimate week-long experience discovering one of the world's truly undiscovered locations, join Aman's 7-night journey in Bhutan. Take in ancient monasteries, majestic mountains and the high-altitude Himalayan kingdom on this luxurious journey, exploring the ancient valleys of Thimphu, Punakha and Paro along the way. You will walk across one of the country's oldest cantilever bridges, discover ancient cultures and artefacts, hike through rice terraces, explore ruins and experience traditional cultural performances. Enjoy sumptuous local feasts along the way and end with a rejuvenating spa treatment.